Uniquely Pilgrims fashion exhibition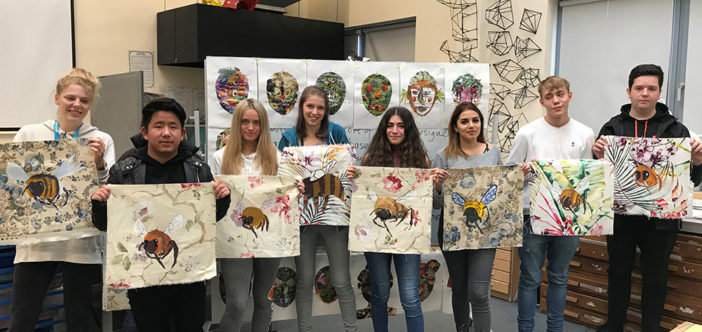 Canterbury College students upcycle for charity, they are bringing a new lease of life to charity shop donations after setting themselves an upcycling challenge in aid of Pilgrims Hospices.
---
In partnership with Pilgrims Hospices, Level 1 & 3, Canterbury School of Visual Arts (CSVA) students have been adding their own creative flair to items and fabrics that need a bit of love and attention; they've been choosing their pieces from Pilgrims vintage shop in Burgate, Canterbury.
During Canterbury Festival, the project will culminate in the Uniquely Pilgrims Fashion Exhibition at Pilgrims Hospices on Friday 1st November, where the students will be able to showcase their creations for viewing.
We are very excited to be supporting Pilgrims Hospices.

Sue Freeman, Canterbury College
Both Canterbury College and Pilgrims Hospices would like to invite the general public to come along to this event and see the finished products. The Pilgrims retail team will also be there on the night so viewers will also have the chance to browse our vintage rails and purchase something special.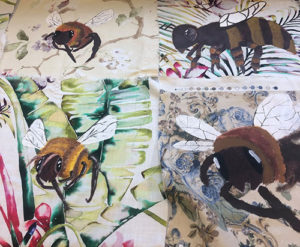 Basing their creations on Kent Garden of England theme, the students led by college tutor, Sue Freeman have been experimenting with all things nature. From bees to birds to shrubbery and brambles, the students will be creating embellished and fabric manipulated accessories such as cushions, aprons, t-shirts and lots more.
Sue Freeman, college tutor, said: "This has been a lovely project to do with L1 & L3 students.
"We have been inspired by artists and designers who get their ideas from the natural world.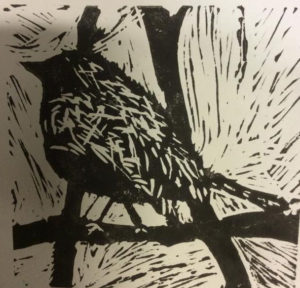 "It has also been an opportunity to celebrate the wonderful abundance of fruit, vegetables and wildlife we have in Kent.
"The students have been amazing with their responses and we are very excited to be supporting Pilgrims Hospices and hope that visitors enjoy it too."
Once the items have been showcased, they will be available to purchase either on the night or in Pilgrims Hospices vintage shop in Burgate.
Funds raised through this project will support the work of Pilgrims Hospices to continue delivering specialist nursing care to patients living with incurable illness in east Kent.
Event details:
Friday 1st November, 7:30pm – 9:30pm
Pilgrims Hospices, 56 London Road, Canterbury CT2 8JA
Suggested donation of £5 on the door.
Nibbles and drinks will be served on the night.
---
If you or someone you know is coping with a life limiting illness and you think you may benefit from Pilgrims free services, talk to your GP or Healthcare Professional about your options or click here to read about our Wellbeing Programme.