Verity shaves hair for charity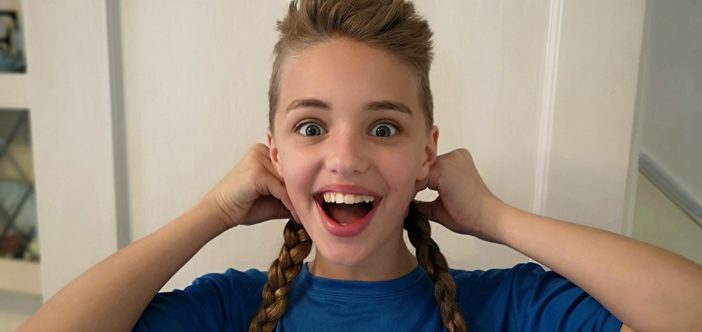 In June, Verity Metcalfe aged 12 from Ashford had her hair shaved off to donate to the Little Princess Trust and at the same time has raised over £1,100 for Pilgrims Hospices.
---
Sporting her new Miley Cyrus style haircut, Verity explained why: "When I was eight I came across a video about what happens when you shave your hair. I showed Mum and Dad and told them that I wanted to shave my hair too. They told me to wait a few years but when I was 10 I still wanted to do it. So they told me if I was serious, I needed to grow my hair long enough to have enough to donate.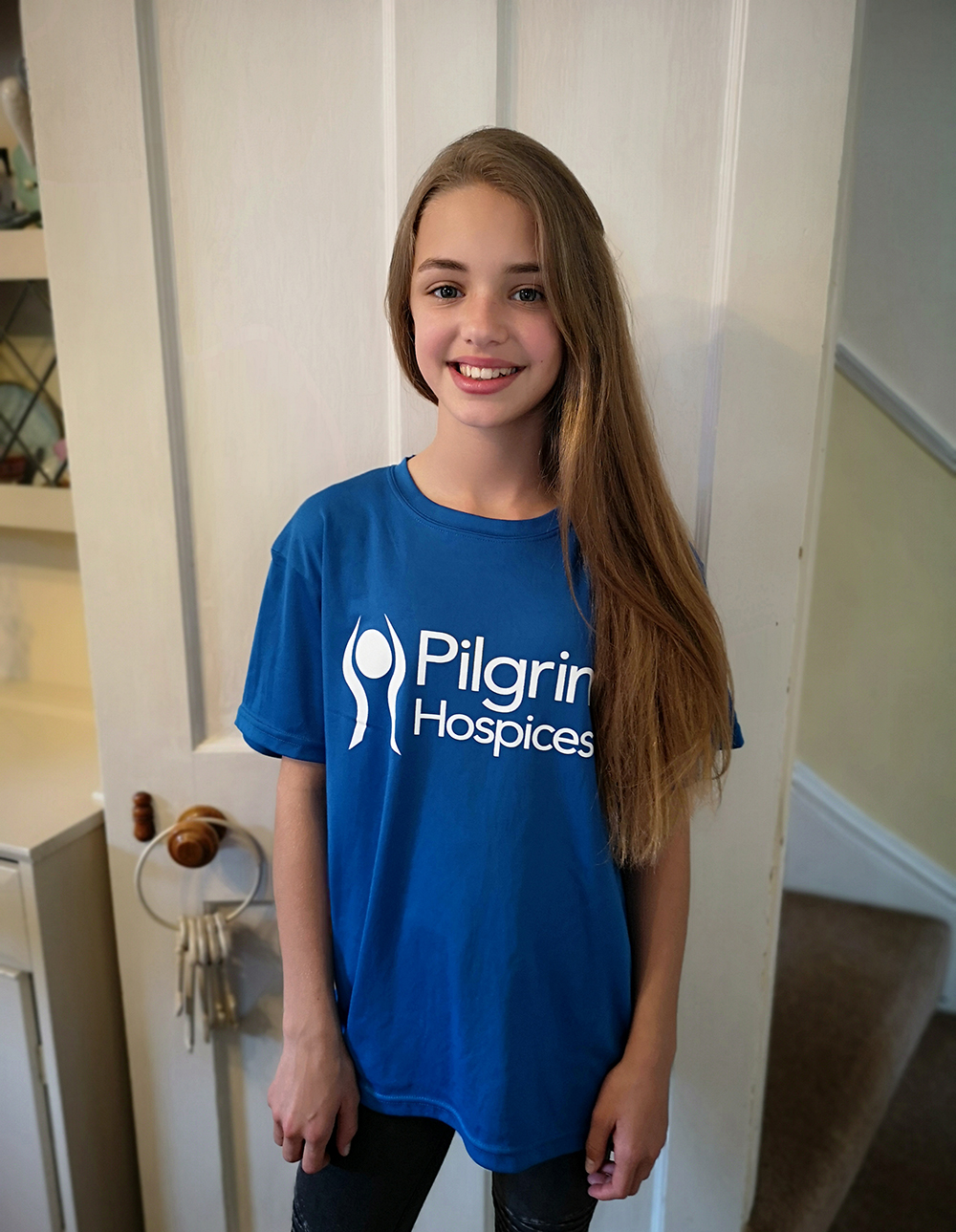 "So I did! I grew my hair for two years and couldn't wait for the shave; I was so excited and had no fear at all. I feel proud of myself for raising so much money and for giving my hair to help someone feel better about themselves."
Verity's mother Laura said: "Verity has always been a thoughtful girl, she always puts others before herself so it was no surprise when she said that she wanted to cut her hair off and donate it to a specialist wig maker who styles wigs for children with various illnesses. Her thought behind this being that her hair will grow back whereas theirs may not. She wanted to make someone less fortunate feel happier.
I feel proud of myself for raising so much money.

Verity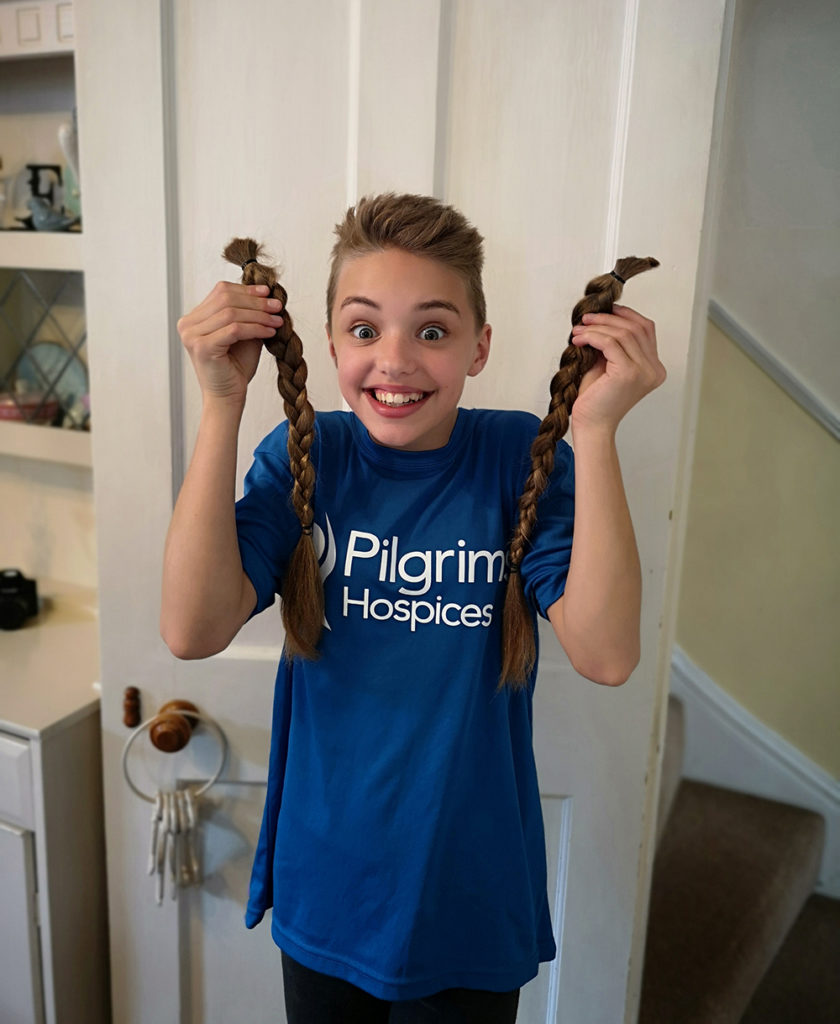 "After growing her hair for over two years and deciding to cut it she wanted to raise some money in the process! She chose Pilgrims Hospices because we have known a couple of people who have been cared for by Pilgrims and also was inspired as she watched me take part in the Firewalk the previous year. Her dad and I are extremely proud of her and what she has achieved and we cannot thank everyone enough for their generosity and support."
Isabel Smith, Community Fundraising Officer, said: "As a team, we are inspired by Verity, who has chosen to do something so generous thinking only of others. The money she has raised will enable Pilgrims Hospices to offer the care and support needed to the next family that needs us."
If you would like to help raise funds for Pilgrims Hospices, click here for more information and see how together we can make a difference.
---
Each year Pilgrims supports hundreds of local people coping with a life-limiting illness and their families. The charity offers a range of services: from end of life care given on its wards to its new wellbeing and social programme supporting people after they are diagnosed to live well and stay independent.