Virtual reality appeal raises thousands for Pilgrims Hospices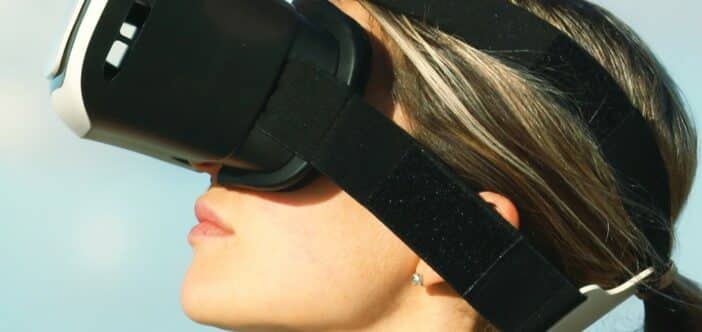 Thanks to the efforts of our community of supporters, Pilgrims Hospices raised £14,874.72 for our Virtual Reality appeal.
---
Virtual reality (VR) is a technology accessed through a headset and headphones, which immerses someone within a 3D and 360-degree video to give them a sense of being physically present in that environment.
For example, through VR, someone could experience diving in the Great Barrier Reef or relaxing on a tropical beach.
Improving quality of life
The latest trials of virtual reality within a healthcare setting have shown an improvement in the quality of life for terminally ill patients by helping ease their anxiety, breathlessness, fatigue, and even reducing pain.
Through our Immerse Your Senses Appeal, we raised enough money to introduce a VR system at each of our hospices in Canterbury, Thanet and Ashford.
The system was used across all of our healthcare and wellbeing settings, including our Therapy Centres, in-patient units, and even in people's homes, which benefitted a wide range of our patients.
Ann's story
Ann Morris attended our Therapy Centre at Pilgrims Hospice Thanet, where she benefitted from the VR technology we offered for hospice patients.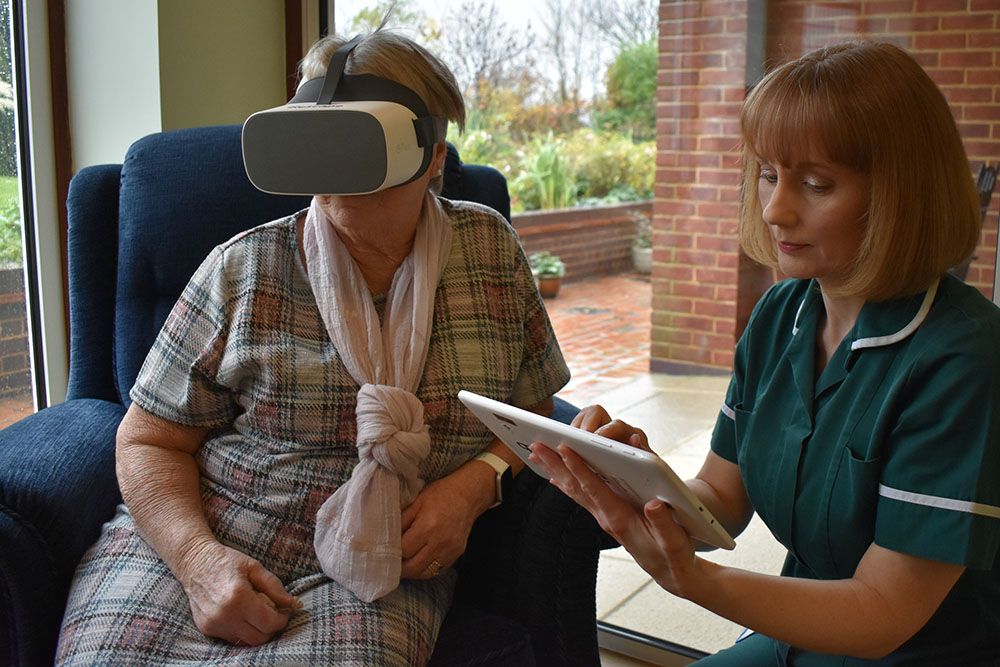 Why is this VR system so special?
What made this VR system particularly special is that it included its own camera so we could record and personalise the experiences we offered to our patients, whether that was a local place they were particularly fond of, or a special occasion they were unable to attend.
In this way, someone who was used to walking their dog along a beach but hadn't been able to more recently, could once again experience this through virtual reality at Pilgrims.
Due to the simplicity of the system, we were even able to train our patients' families to record and deliver these magical moments for their loved ones.
This sort of bespoke experience enabled our patients to escape the boundaries of their illness and enjoy treasured moments once again.
Thanks to the generous support of our local community, we were able to provide this incredible technology on each of our sites for two years.
Thank you!
---
Each year, Pilgrims Hospices give care and comfort to thousands of people in east Kent who are coming to terms with an illness that sadly cannot be cured. The charity support patients to live life as well as possible until the very end, free from pain and distress.