Wellbeing team get well deserved recognition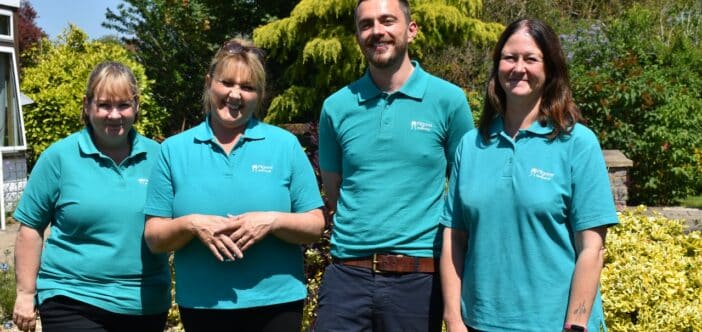 Congratulations to Pilgrims Hospices Wellbeing team, on being selected as a finalist for the prestigious NAPA Member Awards! This recognition is a testament to the dedication, expertise, and exceptional contributions the team has made, in the field of patient wellbeing. Being among the top contenders for this esteemed award is a true honour and a reflection of the hard work and commitment of everyone involved in patient care at Pilgrims Hospices.
It's wonderful to see that the National Activity Providers Association has extended their warmest congratulations on your outstanding achievements. Being nominated for The Activity Team Award is a significant accomplishment and highlights the positive impact the team has made in the activity provider industry.
The awards ceremony at the Museum of Brands in London, which is set to take place in October, promises to be a memorable event. It will be a fantastic opportunity to celebrate the remarkable achievements of all the finalists and to network with others in the industry. Pilgrims Wellbeing team have earned this recognition, and it's a well-deserved moment to be acknowledged for their hard work and contributions.
Best of luck to the Wellbeing team at the awards ceremony! Regardless of the outcome, the recognition itself is a testament to the collective effort and commitment of your team in providing excellent patient care and promoting wellbeing. Enjoy the celebration and congratulations once again on this fantastic achievement!
---