The 5K Relay
Friday 1 January 2021 - Sunday 14 February 2021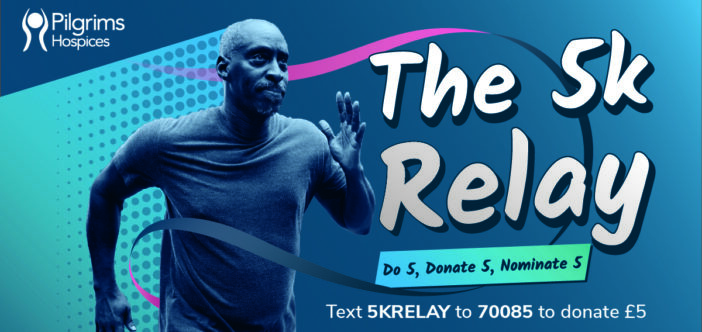 Do 5k your way, donate £5, nominate 5 friends!
What better way to blow off those festive cobwebs and start the year as you mean to go on than by joining the #5KRELAY and completing 5k your way in support of hospice care.
There's no sign up, simply head outside when and where you want to and run, jog or walk your New Year 5k. Then, donate £5 to Pilgrims Hospices by texting 5KRELAY to 70085. Don't forget to share a selfie on social media and nominate 5 friends to do the same!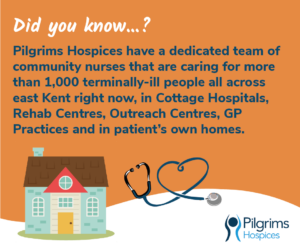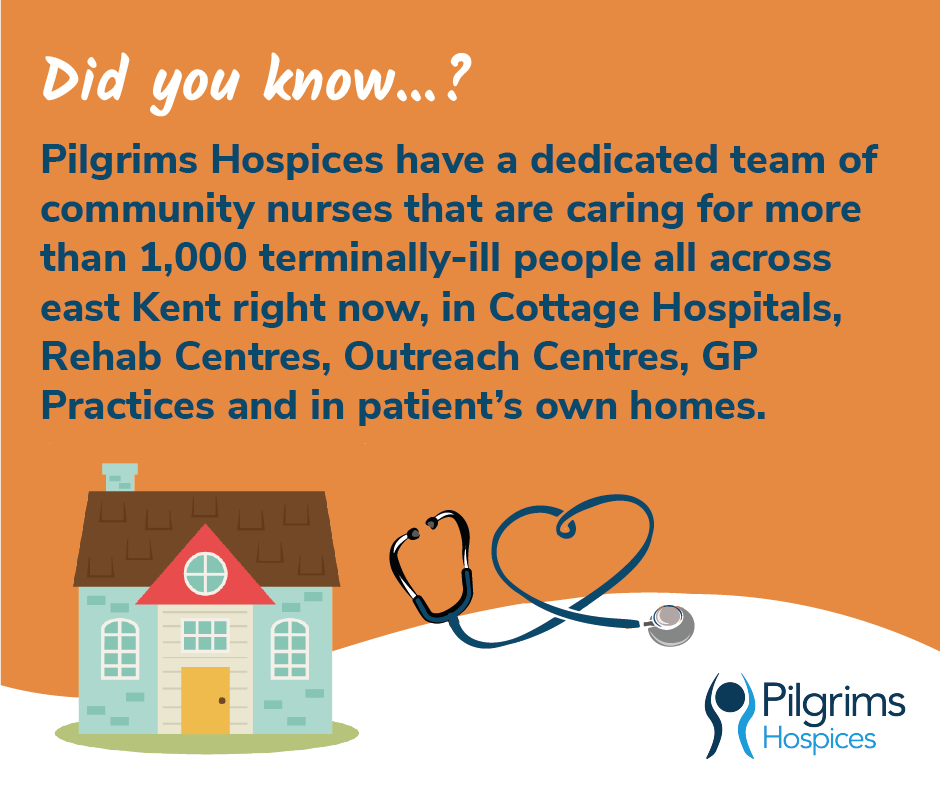 The more people that complete the #5KRELAY, the more money we can raise to support our specialist community nurses who are delivering compassionate, end-of-life care to more than 1,000 people across east Kent right now.
Pilgrims care extends far beyond our 3 hospice buildings. Our Community Nursing Team travel to outreach centres and patient homes to provide care and comfort where it is needed.
Set yourself a New Year's resolution that's achievable, improves your fitness and will leave you feeling fantastic knowing the incredible difference you've made!
The concept is simple…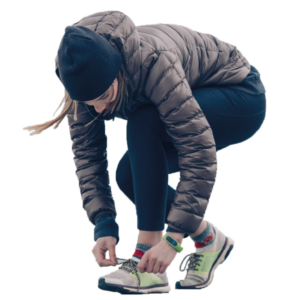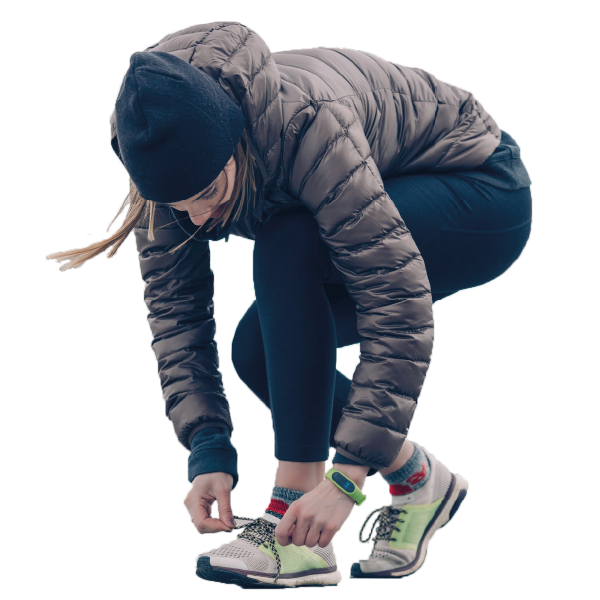 Step 1) Run or walk 5km your way. You can do your 5k anywhere you want and at anytime. As a morning jog, a local walk, or on a treadmill. You don't even have to prove it with a fitness app. All that matters is that you get out there and get active!
Step 2) Text 5KRELAY to 70085 to donate £5 to Pilgrims Hospices instantly. (Texts cost £5 plus one standard rate message.)
Step 3) Snap a selfie at the end of your 5k, share it on your social media and tag 5 people to nominate them to take on a leg of the 5K Relay too!
Been nominated? – Now you must decide whether to do your 5k, donate and nominate the next 5 people, or simply donate £5 to avoid getting sweaty. Go on, you know you want to!
How to donate – You can make your donation via our online donation form here, or by texting 5KRELAY to 70085 to donate £5 to Pilgrims Hospices instantly!
Sample wording you can paste into your socials
I've just completed my #5KRELAY and donated to support Pilgrims Hospices, who are caring for thousands of the most vulnerable people in our community during the current health crisis. Only 20% of their funding comes from the NHS so get out there and show your support for this amazing charity this January. 👩‍⚕️💙
(insert 5 tagged friends), it's your turn to run or walk 5km, donate and post a selfie. Then, challenge 5 more friends to do the same!
Together, we can help the virtual Pilgrims community nurse travel their 1,000km route to every corner of east Kent. View tracker: www.pilgrimshospices.org/event/5k-relay/
Text 5KRELAY to 70085 to donate £5 to Pilgrims Hospices today!
#5KRelay #NewYearNewMe #PilgrimsHospices #FreshStart
The 5k Relay Tracker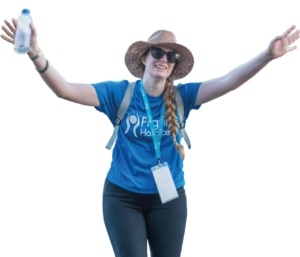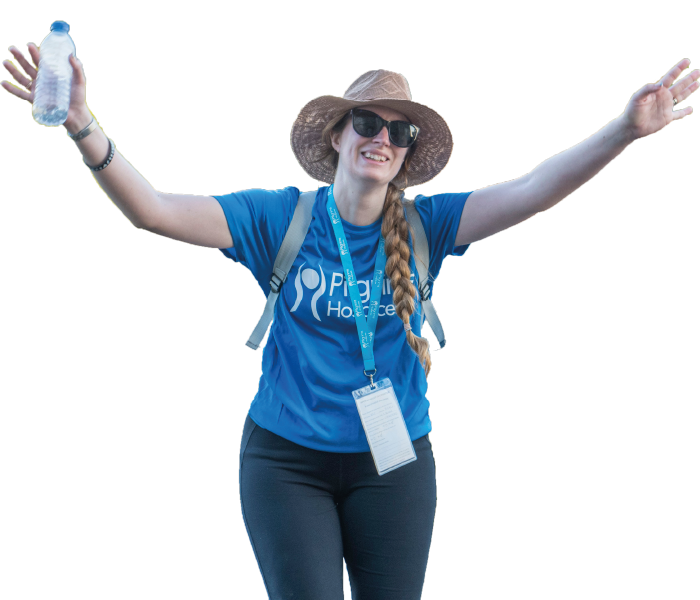 Every 5k Relay donation received will collectively move a virtual Pilgrims Hospices community nurse 5km further on their journey around the entire east Kent community we serve; a total distance of 1,000km. This represents the 1,000 terminally-ill patients that our Community Nursing Team are caring for at any one time.
The tracker will start updating on 1st January, though 5k Relay donations before this time will count towards moving the virtual community nurse.
The tracker position is updated every morning at 9am.
How YOU can make all the difference
Through this campaign, we hope to show how the efforts of one person can quickly amplify into making a big difference!
If just one person starts off by completing their 5km, donating £5 and nominating 5 friends, in just 6 steps/cascades that could become £38,880 for charity! Calculation below
| | | |
| --- | --- | --- |
| Step | Number of people | Total donations (£) |
| 1 | 1 | 5 |
| 2 | 1 +5 = 6 | 30 |
| 3 | 6 + (6*5) = 36 | 180 |
| 4 | 36 + (36*5) = 216 | 1080 |
| 5 | 216 + (216*5) = 1296 | 6480 |
| 6 | 1296 + (1296*5) = 7776 | 38880 |
While for many of us 'doing our part' during the current health crisis means staying at home, Pilgrims Hospices nurses and support staff are Still Here; Still Caring and are continuing to provide skilled and compassionate end-of-life care for people living with life-limiting illness across east Kent.
By doing your part for Pilgrims Hospices, you'll truly be making a difference to the lives of our patients. Here's how:
£10 could pay for a patient's meals for the day
£25 could pay for an hour of specialist nursing care
£30 could pay for our Community Team to hold a video consultation with a patient in their own home
£45 could pay for a virtual counselling session for an individual coping with the loss of a loved one
£90 could pay for all the medicine needed at one of our inpatient units over 24 hours
Resources