Brighton Marathon 2021
Sunday 12 September 2021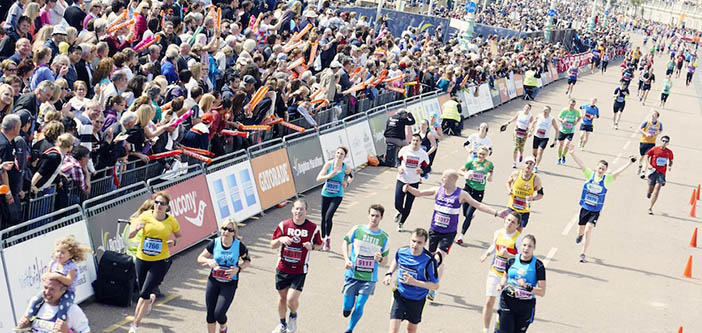 Run the Brighton Marathon in aid of Pilgrims on Sunday 12 September 2021.
Fancy a marathon with a side of sea air instead of the usual city heat? Join #TeamPilgrims for the Brighton Marathon.
---
Apply to run in 2021
Set among the buzzing city streeets and stunning coastal views of Brighton and Hove, it's easy to see why the Brighton Marathon is one of the country's most loved marathons. This run gets bigger and better every year and the finish along the spectacular seafront is a real highlight.
Pilgrims Hospices have just 5 charity spaces available in Brighton Marathon. These places are offered on a first come, first served basis with a registration fee of £20 and a pledge to raise at least £500 for local hospice care.
Click here to apply for Brighton Marathon 2021
If you have received your own place for Brighton Marathon 2021 and would like to run in aid of Pilgrims Hospices we would love to hear from you! Get in touch today so that we can support you with your training and fundraising.
Lydia.Todd@pilgrimshospices.org
Lydia Todd, Pilgrims Hospices, 56 London Road, Canterbury, Kent CT2 8JA
Support #TeamPilgrims
Our dedicated team of Pilgrims runners raise thousands of pounds to help us provide our specialist care to people across east Kent who are living with life limiting illness. As a spectator, you'll join thousands of others lining the buzzing city streets and enjoy stunning coastal views of Brighton and Hove as you cheer them on. We know you'll join us in raising the roof for #TeamPilgrims as they stride all the way to the finish line.
Resources
Be inspired by our Brighton Marathon 2020 runners!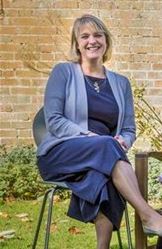 Clare Thomas
Clare's dad would have been highly humoured by running 26.2 miles for 'fun', and after seeing the care that Pilgrims offered her dad, she knew this was the challenge for her.
They were the most compassionate, professional, friendly people you could hope to meet and we are all immensely grateful for the support they provided.
You can support Clare's fundraising here.
David Morgan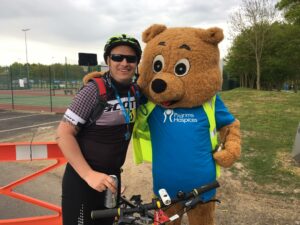 As David celebrates a milestone birthday, he has chosen to challenge himself mentally and physically with his first ever marathon, a 100-mile cycle & a skydive!
It is an honour to raise money for a charity that helps so many people.  
You can support David's fundraising here.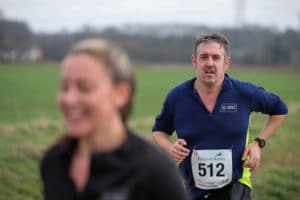 James Flower
A strong supporter of Pilgrims Hospice , James has set himself the challenge of Brighton Marathon, in memory a dear friend.
Pilgrims Hospice is a fantastic charity that helps hundreds of people every year.
You can support James's fundraising here.
Mark Williams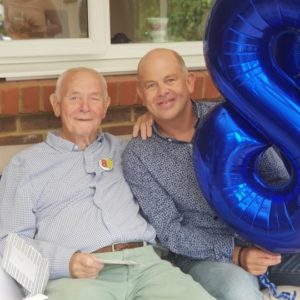 After seeing first hand the care that his dad received from Pilgrims, Mark is running Brighton Marathon to ensure Pilgrims can be there for the next family who needs them.
Words cannot express our gratitude for the love and care they showed him and we will be forever grateful to this wonderful organisation. 
You can support Mark's fundraising here.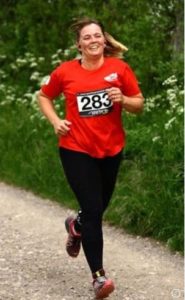 Tracy Bury
With Pilgrims caring for two people very close to her, Tracy saw the Brighton Marathon as her way to say thank you.
The team at Pilgrims Hospice was there if I needed to talk about anything and at anytime as well.
You can support Tracy's fundraising here.
Charlotte Davies
As a community nurse at Pilgrims, Charlotte sees first hand how palliative care can help those living with an incurable illness. You can support Charlotte's fundraising here.
My paternal grandfather spent his last few weeks in a hospice and it is his legacy that I now work here at Pilgrims
Christy Walker
Working as a community nurse has allowed Christy to see and support the work of Pilgrims. Seeing the compassion and care given by Pilgrims inspired Christy to take on the 26.2 mile challenge. You can support Christy's fundraising here.
I see first-hand the amazing work they do to help the terminally ill, as well as their loved ones, who are all treated with such compassion and dignity.
Colin King
Colin has chosen to take on Brighton Marathon in support of Pilgrims Hospices to help Pilgrims be there for the next family who need their care and support. You can support Colin's fundraising here.
Ian Knight
After taking up running to help keep a healthier lifestyle, Ian was asked by close friends and family to take on his first marathon in memory of a dear friend, he was honoured to run in support of a charity so close to home. You can support Ian's fundraising here.
Keith Haynes
Following the care that Keith mum's received at Pilgrims Hospices, he set himself the challenge of Brighton Marathon to say thank you. You can support Keith's fundraising here.
The pilgrims hospice do such a great job of providing palliative care, I wanted to say thank you by running this marathon.
Pauline Tallett
With one marathon under her belt, Pauline has challenged herself once again to run 26.2 miles, this time in memory of her dear friend Sue. You can support Pauline's fundraising here.
I don't think any of her work colleagues will ever forget the impromptu party the hospice allowed us to hold there with only a couple of hours notice. In Sue's eyes it was her farewell party with her friends.
Address information
Venue:
Preston Park
Preston Road
City: Brighton
Postcode: BN1 6SD
Contact information
Email: lydia.todd@pilgrimshospices.org
Contact name: Lydia Todd