Brighton Marathon 2022
Sunday 10 April 2022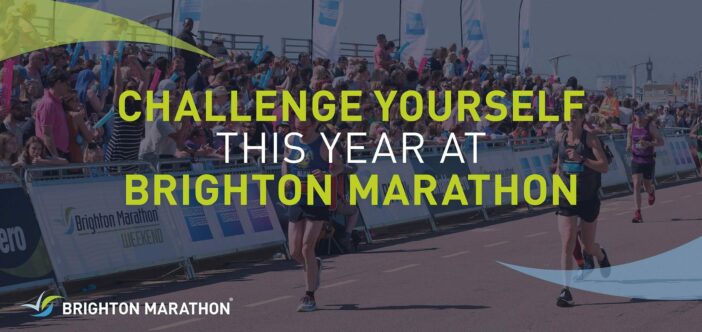 Run the Brighton Marathon in aid of Pilgrims on Sunday 10 April 2022.
Fancy a marathon with a side of sea air instead of the usual city heat? Join #TeamPilgrims for the Brighton Marathon.
---
Apply to run in 2022
Set among the buzzing city streets and stunning coastal views of Brighton and Hove, it's easy to see why the Brighton Marathon is one of the country's most loved marathons. This run gets bigger and better every year and the finish along the spectacular seafront is a real highlight.
With the general entries for Brighton Marathon now closed, you can still take on this seaside marathon by running for Pilgrims Hospices! We have a limited number of charity places available in Brighton Marathon, and these places are offered on a first come, first served basis with a registration fee of £20 and a pledge to raise at least £500 for local hospice care.
Register for Brighton Marathon 2022
Already got a place in Brighton Marathon?
If you have received your own place for Brighton Marathon 2022 and would like to raise much-needed funds for hospice care in east Kent, we would love to hear from you!
By using your place to run in support of Pilgrims Hospices you will be helping us to be there for the next family who need us, raising just £100 will enable us to provide 4 hours of specialist end-of-life at one of our inpatient units in Canterbury, Margate and Ashford.
Show your support with the official Pilgrims Hospices running vest and technical t-shirt

Show your support for Pilgrims Hospices with every step you take with our branded running vest and/or technical t-shirt made of lightweight, breathable, sweat-wicking material that makes them comfortable to wear whilst running.
Running vest: £10 (S, M, L, XL or XXL)
Technical t-shirt: £7 (S, M, L, XL, XXL or XXXL)
(Please note: Runners with a Pilgrims Hospices charity place in Brighton Marathon will receive a branded running vest)
Resources
Be inspired by our Brighton Marathon 2021 runners!
David Morgan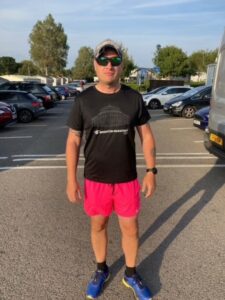 As David celebrates a milestone birthday, he has chosen to challenge himself mentally and physically with his first ever marathon, a 100-mile cycle & a skydive!
It is an honour to raise money for a charity that helps so many people.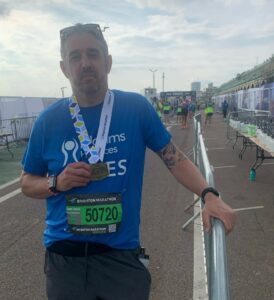 James Flower
A strong supporter of Pilgrims Hospice , James has set himself the challenge of Brighton Marathon, in memory a dear friend.
Pilgrims Hospice is a fantastic charity that helps hundreds of people every year.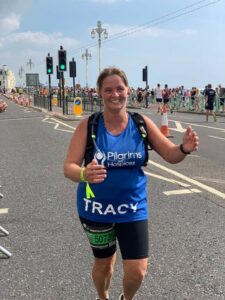 Tracy Bury
With Pilgrims caring for two people very close to her, Tracy saw the Brighton Marathon as her way to say thank you.
The team at Pilgrims Hospice was there if I needed to talk about anything and at anytime as well.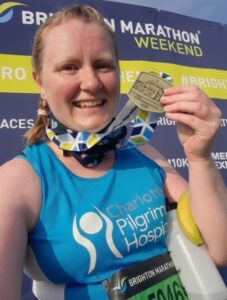 Charlotte Davies
As a community nurse at Pilgrims, Charlotte sees first hand how palliative care can help those living with an incurable illness.
My paternal grandfather spent his last few weeks in a hospice and it is his legacy that I now work here at Pilgrims
Address information
Venue:
Preston Park
Preston Road
City: Brighton
Postcode: BN1 6SD
Contact information
Email: lydia.todd@pilgrimshospices.org
Contact name: Lydia Todd