The Captain Tom 100 Challenge
Friday 30 April 2021 - Monday 3 May 2021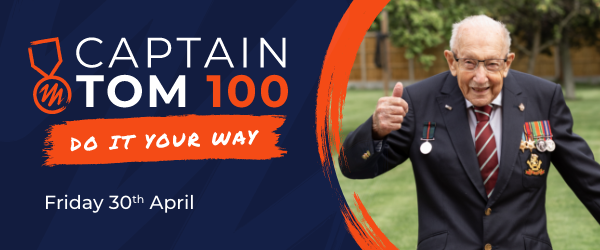 Take on the #CaptainTom100 challenge and fundraise for Pilgrims Hospices!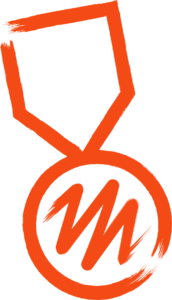 Celebrate the legacy of Captain Tom by dreaming up your own challenge based around the number 100 and donate to support hospice care in east Kent.
On 6 April 2020, Captain Tom Moore set off from his garden to raise money for our NHS heroes. 100 laps later, he'd raised an incredible £38.9 million for the NHS Covid-19 appeal.
Now it's our turn to build on his legacy. Friday 30 April would have been Captain Tom's 101st birthday. To honour him and his amazing achievements, The Captain Tom Foundation are asking people of all ages and abilities to take part in the Captain Tom 100 Challenge and fundraise for the charity close to their heart. We'd be delighted if you would support Pilgrims Hospices!
Your #CaptainTom100 can be anything that works for you. Just think of an activity that suits your skills and complete it between Friday 30th April and Monday 3rd May.
You could walk 100 laps of your garden just like Captain Tom, swim 100 lengths, cycle 100 miles, sing for 100 minutes or anything else you can think of! There are no rules (apart from following government social distancing guidelines) and it's open to everyone. Do it your way and have fun!
Fundraise or donate to Pilgrims Hospices for your Captain Tom 100 challenge here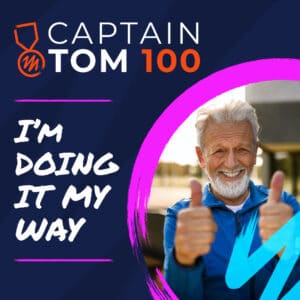 You can do your part for local hospice care by taking on the #CaptainTom100 challenge for Pilgrims Hospices. This will raise funds to directly support our care of patients and their families. With around 80% of our funding coming from our local community, every £25 raised would pay for an hour of nursing care for a patient on one of our wards; making them comfortable, alleviating pain and enabling them to live well for the time they have.
Here are just some of the ways your support makes a difference:
£25 could pay for an hour of nursing care.
£30 could pay for our Community Team to hold a video consultation with a patient in their own home.
£45 could pay for a virtual counselling session for an individual coping with the loss of a loved one.
£90 could pay for all the medicine needed at one of our inpatient units over 24 hours.
Resources