Pilgrims Hospices My 10, Any 10
Monday 1 April 2019 - Saturday 31 August 2019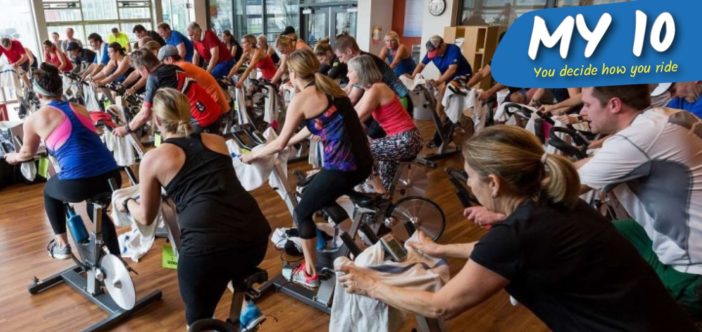 Ride it your way, any way.
Introducing Pilgrims Hospices My 10, Any 10 – celebrating 10 years of the Pilgrims Hospices Cycle Challenge. We recognise that cycling 45, 75, 100 or even 125 miles isn't for everyone so, to run alongside the main cycle ride, you can now take on an exciting challenge of your own.
My 10, Any 10 is an inclusive challenge for people of all ages to set themselves the target of achieving 10 of something this summer. This may be 10 circuits of a school field, 10 miles on a bike, a 10 hour static cycle, a 10km swim completed over several sessions in a pool, or it could be doing something 10 times. You can either raise sponsorship for your chosen 10 or ask people to pay to take part in a group activity.
All we ask is that you aim for 10 of something and you aim to raise pounds. Every pound you raise will go towards the care of people living with incurable illness here in east Kent and their families.
Choose a date that suits you – Throughout April – August, My 10 challenges will be taking place across our community, just pick the date that works best for you and help us reach our goal of £1 million raised since the Cycle Challenge began in 2010.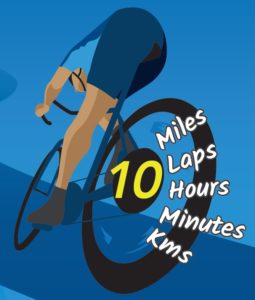 You can choose your challenge, choose your date and choose to support Pilgrims Hospices! With your help, we can continue to be there for the next family that needs us.
Get started today by contacting your nearest Pilgrims fundraising team for more information and to tell us what your planning.
Ashford Fundraising Office
T: 01233 504111
E: kate.duddell@pilgrimshospices.org
Canterbury Fundraising Office
T: 01227 812621
E: leila.ilkhan@pilgrimshospices.org
Thanet Fundraising Office
T: 01843 233934
E: karen.kenward@pilgrimshospices.org
We can provide branded fundraising materials to support your My 10 Challenge as well as support and advice on maximising your fundraising efforts.
Thank you so much for your support. Together, we can be there for the next family who needs us.
Resources