RideLondon-Essex 100
Sunday 26 May 2024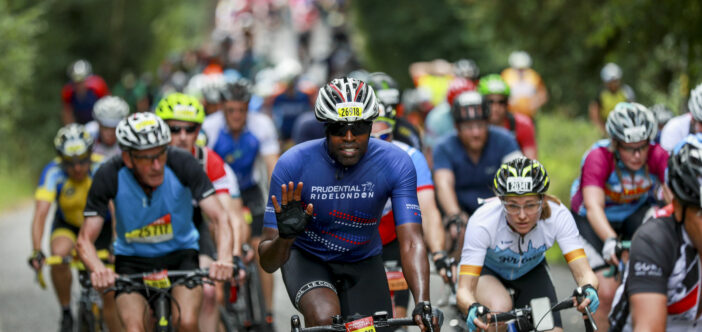 The Ford RideLondon-Essex 100 is back!
Saddle up for the world's greatest festival of cycling. RideLondon returns for its 11th year on Sunday 26 May 2024, providing the unique opportunity to ride 100 miles on traffic-free roads through the heart of London and the beautiful Essex countryside.
Ride it for Pilgrims Hospices and become one of 22,000 participants setting off from Victoria Embankment in central London before rolling out into Essex via the historic Epping Forest. Riders will enjoy some of the county's most picturesque towns and villages, as well as a section of the 2014 Stage Three Tour de France route. Pushing back into central London, you'll complete your ride to rapturous applause at Tower Bridge – a stunning finish line after your epic 100-mile challenge.
Check out the RideLondon-Essex 100 route here!
Whether you're a new or seasoned cyclist, and looking to take your cycling up a gear, it's an experience not to be missed. So get on your bike and go the extra mile for Pilgrims this May, knowing that, with every pedal, you'll be making a difference to people living with an incurable illness in east Kent.
---
Apply to ride for #TeamPilgrims today!
Pilgrims Hospices have a limited number of guaranteed charity places in the 2023 RideLondon-Essex 100. Right now, you can secure your place in the team for a registration fee of just £40, with a commitment to raise at least £395 in sponsorship. Charity places are offered on a first-come, first-served basis, so it is recommended to submit your application early to avoid disappointment.
Apply to ride for Pilgrims in 2024!
Got your own place in RideLondon-Essex 100?
General entries open on 15th August 2023. If you are lucky enough to secure a guaranteed place through the limited general entry and would like to ride in support of Pilgrims Hospices, we'd love to hear from you! Get in touch with us via email to robert.grew@pilgrimshospices.org and we'll be delighted to welcome you to the team.
---
Show your support with the official Pilgrims Hospices cycle jersey and neck scarf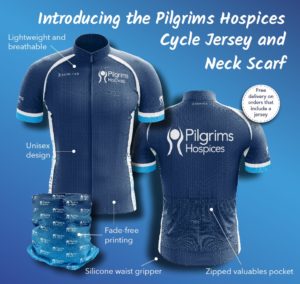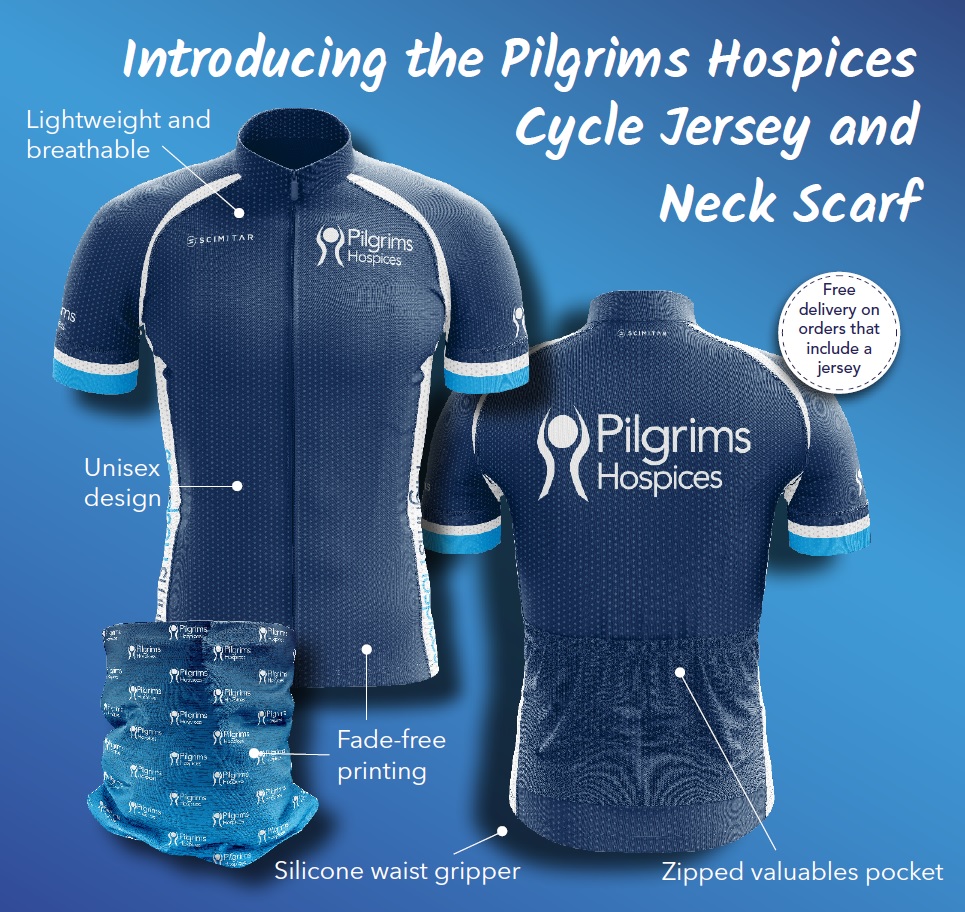 We're excited to bring you the official Pilgrims Hospices cycle jersey and neck scarf. Show your support whilst taking part in the Ford RideLondon-Essex 100 with these stylish, quality garments, packed with great features such as a zipped valuables pocket, full-length zip and silicone waist gripper.
We also have Pilgrims neck scarfs, ideal for keeping you warm on cold or windy days and providing shade from the sun on hot days. Grab yours today and help us be there for thousands of people coping with incurable illness in east Kent.
Cycle Jersey: £35, Neck Scarf: £5
Sizes available: S, M, L, XL, XXL
Resources