Ultra Challenge – Cotswold Way Challenge
Saturday 30 June 2018 - Sunday 1 July 2018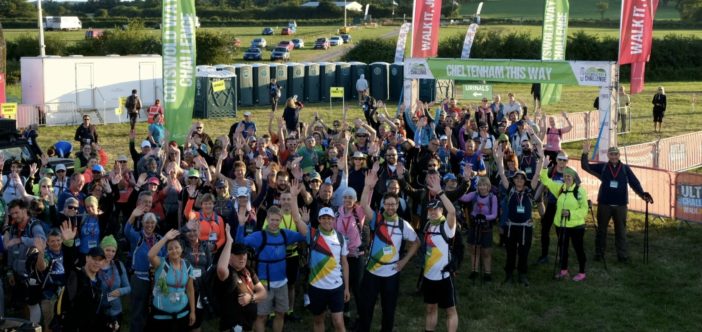 Take on the Cotswald Way Challenge for Pilgrims across 30 June-1 July 2018.
The Ultra Challenge series offers five inspiring endurance events that you can walk, jog or run to raise vital funds for Pilgrims. Whether it's a 25km walk, a testing 50km jog or a 100km marathon, there's something for all abilities. These challenges are perfect for people of any fitness level, with softer options for beginners and 'ultra' options for those really going for it – along with all those in between!
Ultra Challenge events are all-inclusive with an extremely high level of hospitality. They include regular rest stops approximately every 12.5km, with drinks and snacks, a fully signed route (so you won't get lost) and hot meals to keep you going.
Passing by stunning scenery, meeting new friends and discovering hidden resilience and spirit, few can describe their elation at crossing the finish line.
---
Cotswald Way Challenge
The magical Cotswold Way Challenge crosses Areas of Outstanding Natural Beauty, with fantastic panoramic views and picturesque villages in between. Heading out from the heart of historic Bath, 100km later, with a few hills en route, you'll reach the finish line celebration in Cheltenham. It's tough but achievable. Whether you walk it at a pace that suits you, jog parts or run the whole course, your challenge will be a test of determination and an unforgettable journey of self-discovery.
What's included?
Hot meals, drinks and snacks en-route
Pace walkers, marshals, medics and massage
Finisher's medal, t-shirt and a glass of bubbly
Relay option and corporate packages available – round up your colleagues!
Resources