Virtual TCS London Marathon 2022
Sunday 2 October 2022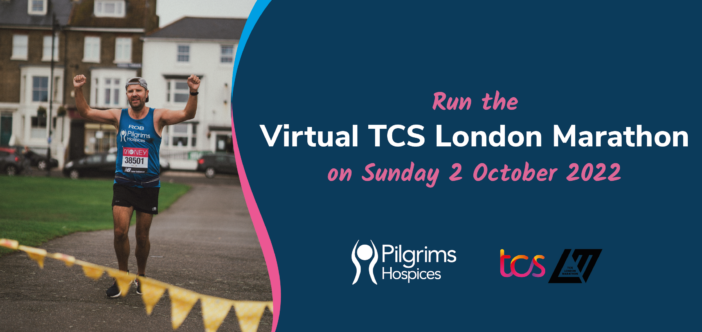 Registration for the Virtual TCS London Marathon closed with the organisers on Tuesday 20th September.
The Virtual TCS London Marathon in aid of Pilgrims Hospices!
Experience the thrill of running London Marathon, your way, this autumn by challenging yourself to the Virtual TCS London Marathon. Taking place alongside the TCS London Marathon on Sunday 2 October, 100,000 runners are scheduled to run in London and around the world in the biggest marathon ever staged.
The TCS London Marathon is the largest annual one-day fundraising event on the planet! Participants have raised more than £1 billion for good causes since the race began in 1981, and we're giving you the chance to take part to raise much-needed funds for Pilgrims Hospices.
Registration for this event has now closed.
You'll have 24 hours to complete the 26.2 miles wherever you choose, which you can run, walk or jog - making it the most inclusive London Marathon ever! You'll receive the same support and marathon advice as those in London, both on the day and before, and receive a well-deserved London Marathon medal and finisher's t-shirt to celebrate your achievement.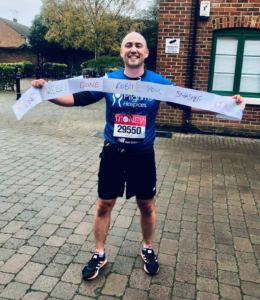 As well as being able to track and log your 26.2 miles, the TCS London Marathon app will bring the virtual experience to life with an exclusive audio commentary featuring famous voices providing a memorable soundtrack to your challenge.
Up for the challenge?
Pilgrims Hospices have a limited number of charity places available in the Virtual London Marathon 2022, and places are offered on a first come, first served basis. Don't miss your chance to run for hospice care, and register today!
Please note: By applying for a charity place in the Virtual TCS London Marathon, you commit to raising at least £100 in sponsorship for Pilgrims Hospices.
General entry to the Virtual TCS London Marathon!
Did you apply for a place in the Virtual TCS London Marathon through general entry? If so, we would love you to run in support of Pilgrims Hospices. Every mile you run, walk or jog, will be helping Pilgrims to be there for the next family who need us.
Please get in touch with the Fundraising Team so that we can support you in your virtual marathon challenge!
Resources