Vitality London Big Half 2020
Sunday 1 March 2020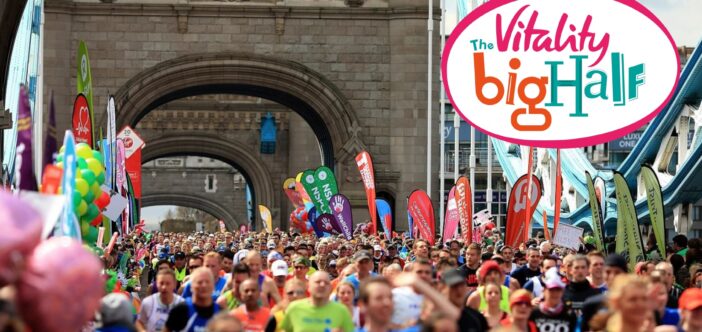 Run the London Big Half for Pilgrims on Sunday 01 March 2020.
London's most exciting half-marathon returns! Starting close to the Tower of London, join more than 11,000 runners of all ages, backgrounds and abilities in this 13.1 mile race through the capital,  following the famous London Marathon route, finishing at the Cutty Sark. Come and experience the amazing atmosphere of London's newest road race.
---
Apply to run in 2020
You can sign up now for the London Big Half as a Pilgrims Hospice runner for free with a commitment to raise at least £350 in sponsorship
If you have received your own place for London Big Half 2020 and would like to run in aid of Pilgrims Hospices we would love to hear from you! Get in touch today so that we can support you with your training and fundraising.
Lydia Todd, Pilgrims Hospices, 56 London Road, Canterbury, Kent CT2 8JA.
Resources