Bernie's bald move for Pilgrims Hospices raises more than £1,000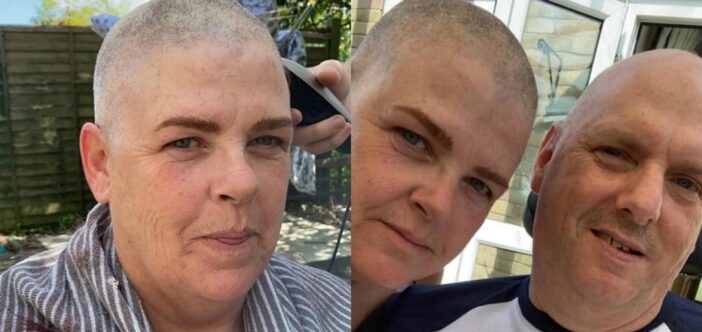 Stay Home Hospice Hero Bernie Brisco, Health Care Assistant at Pilgrims Hospice Ashford, turned 50 on Tuesday 19 May and in doing so raised over £1,000 for the charity.
---
To celebrate, Bernie had planned a fabulous party and overnight camp out with many of her friends and hospice colleagues. However due to COVID-19 these plans, as for so many others, had to be cancelled.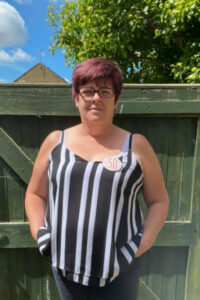 Bernie still wanted to mark the occasion in a way that she would remember so that she would have something to look back on; so, she decided instead to shave her head. Bernie explained: "As well as being a nurse I am also my brother Matty's carer and have continued to be so during this lockdown. I have for many years shaved his head and thought, 'Why not do mine?' and immediately decided to see if I could raise funds for Pilgrims Hospices at the same time.
"I love working for Pilgrims, it is such a fantastic charity caring for those who need our specialist support. With people unable to do so many of our normal events to support Pilgrims, this was something I could do."
Bernie decided that when she shaved her hair, she wasn't going to just have a Grade 1 all over, she was going to go totally bald and be proud of it. On Tuesday 19 May, Bernie braved the clippers.
Katie Brisco, her daughter, said: "My mum has always been a person who puts other people first. She is definitely my role model for life; I am very proud of her. She never expected to raise such a huge sum. She is a superstar."
Deirdre Mewse, Community Fundraising Officer, added:
"A huge thank you to Bernie for going above and beyond to fundraise for Pilgrims, especially during these challenging times. The kindness and generosity she has shown is so appreciated. Alongside our whole Pilgrims team, Bernie is still here, still caring for patients and families across east Kent who are living with incurable illness. We can't thank our care teams enough for the frontline support they are providing throughout COVID-19."
You can still sponsor Bernie via her Facebook fundraising page.
There are so many ways you can continue to support Pilgrims, even from your homes. Visit the Pilgrims website for some virtual challenges and become a #StayHomeHospiceHero and help to make a difference from your home.
If you would like to take on a challenge in support of Pilgrims we would love to hear from you. Please contact our fundraising team or join our new virtual Facebook community for ideas.
We need you more than ever; our local community means everything to us.
Thank you.
---
Each year Pilgrims Hospices give care and comfort to over 2,400 people in east Kent coming to terms with an illness that sadly cannot be cured. The charity supports patients to live life as well as possible until the very end, free from pain and distress. To offer these services the charity must raise £11 million each year from the generous local community.