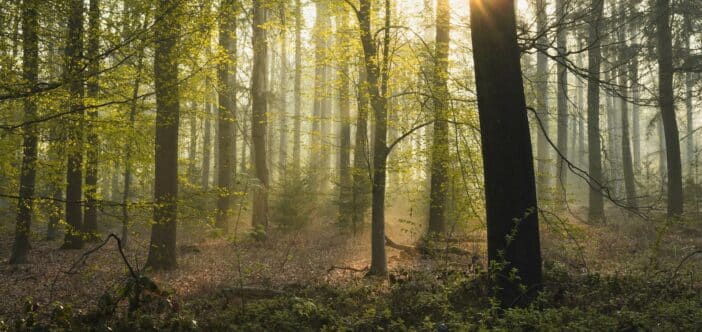 Eco, natural, or modern funerals, are terms often used to describe a funeral that tries to be more environmentally-friendly. Most of these options aren

'

t new, but they are becoming more widely available and increasingly popular.
Elle Hogben from

Willow and Green Funerals

explains just some of the ways that funerals can have a lighter impact on the planet.
---
People choose eco funeral options for many different reasons.
Some want to lessen their impact on the environment as they die. Others like the idea of being naturally returned to the earth, and enjoy a simpler way of doing things. And some people just like the aesthetic that comes alongside a more natural method; perhaps they love being outdoors or in their garden.
Natural burial grounds
In 1993, Ken West formulated the first woodland burial grounds – areas of cemeteries with no headstones that would have trees planted and be left wild. The popularity of natural burial grounds has grown significantly since then, and continues to do so. There are now over 220 recorded natural burial grounds in the UK. Some council-run cemeteries have designated an area for natural or woodland burials. There are also natural burial grounds on privately owned areas of land, and they can be beautiful, peaceful places to visit.
Their goal is often to create and preserve a natural habitat for wildlife, and try to avoid any non-biodegradable elements, so that everything is naturally returned to the earth. Each burial ground differs on what they allow, and your funeral director or the burial grounds staff will be able to guide you.
The coffins used are usually made with completely biodegradable components, and the same goes for flowers, including no plastic or oasis (also called flower foam), which is a non-biodegradable plastic. Traditional gravestones are not permitted, but most cemeteries allow smaller wooden markers or something similar. Often, a tree or plant of some variation is planted next to or around the grave. The woodland and natural landscape make beautiful surroundings for a funeral service, or for the scattering of ashes. 
What does an eco coffin look like?
Natural coffins include materials like willow, bamboo, or seagrass, and are really beautiful. These coffins are completely biodegradable, including their fixings, linings and handles. The lattice method of weaving the coffins also provides a great opportunity for adding flowers. There are even some coffins that are grown and made in the UK, reducing the carbon footprint, including some particularly lovely willow farms in Somerset.
Cardboard is one of the most efficient and cheapest eco coffin materials. For me, a personal favourite is when families choose to have white or neutral cardboard coffins, allowing family, friends and children to draw and write messages on the coffin. Or, how about a coffin with pictures of cats for a cat lover? These coffins provide a great opportunity to personalise a funeral, and get the whole family involved in a precious moment.
One of the most simple options is a shroud. Shrouds are usually made from natural materials such as cotton, linen, silk and many more. Families can then lay flowers and decorate the shroud in the same way they would a coffin. These are such personal choices, which is why it's a good idea to think about what you might want, to make these hard decisions a little easier for your family.
Flowers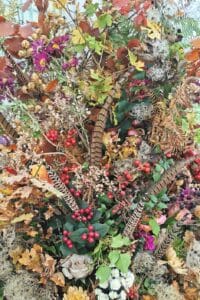 Funeral flowers have always been a large part of the traditional funeral, from flowers accompanying the hearse, to flowers gifted by mourners. People often ask for donations to charities instead of gifted flowers, or sometimes a mixture of both.
Whilst flowers themselves are biodegradable, oasis is a common element of flower displays, and therefore many traditional displays are not biodegradable. The RHS flower show banned oasis from their displays in 2021 because of its harmful impact on the environment. Fortunately, there are alternatives, such as moss. The majority of florists now provide at least some eco-friendly options. Unfortunately, we only grow certain flowers in the UK at various times of the year, so understandably flowers often have to be imported from across the globe. Chat to a florist or your funeral directors about what flowers they can source more locally at specific times of the year.
Local flower farms are wonderful places to visit; some even allow families to come and browse and choose flowers to be made into tributes. A local florist told me that families sometimes request for bulbs to be added to the floral displays. The family can then take these home and plant them in their gardens – what a beautiful way to reuse funeral flower displays and remember a loved one. A lady once showed me a wonderful display of dried flowers she had made for her mum. I was surprised at how much colour and vibrancy the flowers still had. When dried, flowers can be taken home and shared with the family and enjoyed for a lot longer. It's great to see that the options available to families are growing.
There are also creative alternatives to flowers.
For example, for a football fan, how about a football shirt on the coffin? I recently saw a Star Wars fan's funeral had pallbearers dressed as stormtroopers and a Lego Star Destroyer on the coffin (although Lego is made from plastic, the figure may have belonged to the family and have been kept by them afterwards; it would have been removed before burial and therefore wouldn't impact on the natural environment); how creative!
There are some wonderful craftspeople out there who make beautiful things, like paper flowers made from recycled books that the family can keep forever.
There is no right or wrong answer, and families often come up with some beautifully unique ideas.
Customising a funeral: Orders of service, ashes and more
Orders of service can be made on recycled paper. A wedding I attended used beautiful seed paper for the wedding order of service; the paper is usually made from recycled materials and embedded with herb, vegetable or flower seeds to be planted. This is a lovely idea that reduces waste and can be adopted for funerals, giving guests something special to take home and remember their loved one by. And remember, just because orders of service are a traditional part of a funeral, doesn't mean they are essential. You might decide to have a single order of service placed for all to see, or send out an electronic version.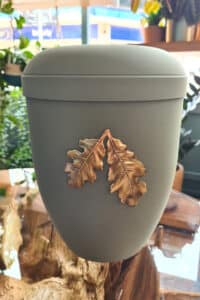 There are many beautiful options when it comes to deciding what to do with loved ones' ashes. Some people like to plant the ashes in urns, and maybe even grow a tree near them. Arboform urns are a great option that will start to naturally biodegrade. However, they can also be used as a display urn, because they will only start to biodegrade when planted in the ground. This eco option comes in a wide range of shapes and beautiful styles; they are often cheaper than some metal, ceramic and wooden urns. 
It's exciting to see the increased use of electric hearses in the funeral industry. But what about all the guests attending? A simple idea such as carpooling is a great way to reduce funeral guests' carbon footprint. Often, this allows families to spend more time together, and it's a way of respecting and honouring the wishes of the person who has died, if their preference was for an eco funeral.
These are just a few of the many ways that a funeral can be more eco-friendly. The most important part of arranging any funeral is empowering the family to have choices. As a funeral arranger, it is our job at Willow and Green Funerals to source a wide range of options for families to achieve whatever they want. Traditional funerals still play a big, important part in the funeral industry. All we hope is to show people that they don't have to sacrifice this in order to be more environmentally conscious.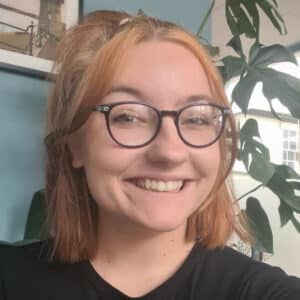 ---
Elle Hogben is a funeral arranger working for Willow and Green Funerals, an independent funeral home in Ashford, Kent. Willow and Green believe in providing personal, high-quality funerals that don't cost the earth. Elle feels it is a privilege to be able to help people through one of the hardest times of their lives.
Elle has been attending Pilgrims Hospices events for many years with her mum, Annie. She is always impressed by the amazing and vital work that the staff at the hospice do.
---
There's much more to death than we think; what if it isn't just an ending, but an event we can plan for? Thinking beyond the four walls of hospices and hospitals, we have the chance to approach it with confidence and plan a good death. After Wards is a collection of insights and ideas from people who can help us all to re-imagine this essential part of life, and to live well until we die.
Continue the conversation at our Time to Talk events with film screenings, poetry readings, Death Cafes and much more.