Kate's fantastic festive fundraising in memory of dad Dennis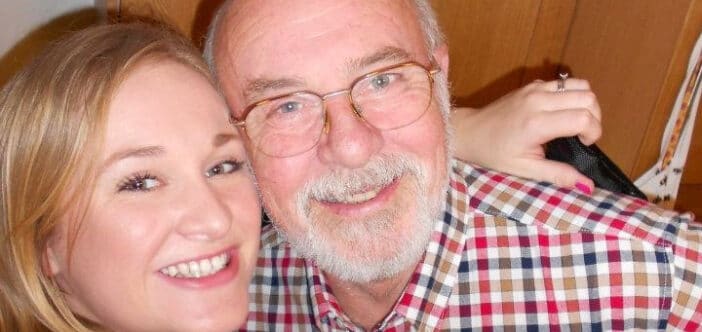 Kate Johnson from Herne Bay supports Pilgrims Hospices to give back to the charity that cared for her dad, Dennis Beer, at the end of his life.
On Sunday 28 November 2021, Kate joined hundreds of fellow festive fundraisers at Santas on the Bay! to remember her much-loved dad and help to ensure that other families can benefit from Pilgrims' vital and compassionate care.
---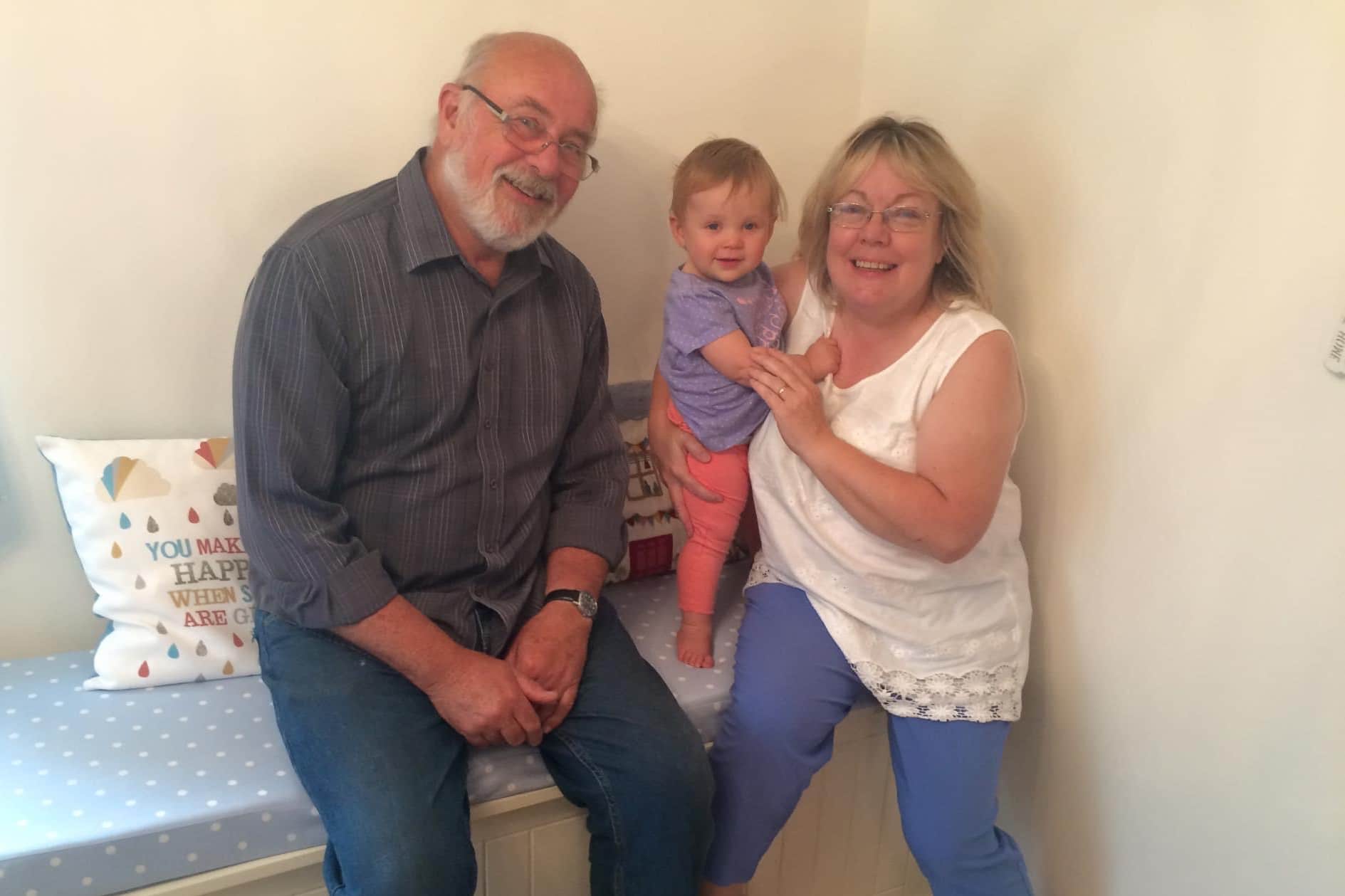 'He was valued as a person and that image will stay with me a lifetime.'
Dennis was an antique furniture restorer from Teynham; he died peacefully at home, aged 71, on 20 January 2017.
Kate said: "Dad fought a long and courageous battle against bowel cancer, exhausting all surgeries available to him and enduring multiple rounds of gruelling chemotherapy. At this point, the doctors explained that his liver wasn't able to cope with any more treatment and that it was time to stop. It's difficult to know how to just stop trying to get better; how do you physically and emotionally support somebody to die? It's definitely not something I felt confident doing – I was used to my dad looking after me, not the other way around.
"Dad was a real home bod. When he was told that he was dying, he chose to receive support from Pilgrims' Hospice at Home team. I moved back home in the final ten days leading up to his death, so that I could support my mum as she cared for Dad, but mostly so that I didn't miss any time with him.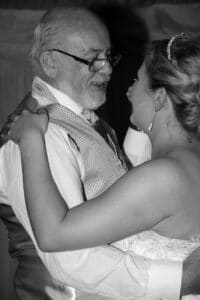 "I'm so grateful that Dad was able to stay in the home that he loved, surrounded by the people he loved, at the hardest time our family has ever faced. My mum ran an intensive care unit before she retired and has vast and comprehensive medical knowledge, but says there is a huge difference between caring for patients when you're behind a uniform and supporting the man you love as he dies. Watching Dad deteriorate knocked Mum's confidence in her ability to care for him; the hospice staff helped to build her back up again, holding her hand and 'having her back' so that she felt strong enough to care for Dad.
"As a daughter, it's very strange watching your dad die. We'd always been close; he was my hero. He was big, strong, loved us fiercely and protected us. Suddenly, he was tired, in pain, desperately sad at the thought of leaving us and needed us to look after him. It's very hard to do that when the pain of what's ahead feels like it's crushing you.
"The Hospice at Home team were incredible. They seemed to know exactly when we needed them, and would always arrive with a big smile, often a warm hug and always lots of reassuring words. They treated Dad with respect and dignity – speaking to him about what he wanted, making sure that he was in the driving seat and that he had choices rather than just doing things to him. They'd laugh and joke, and in those final days they became part of our family. Dad would always thank them profusely for their time and generosity and appreciated every minute of them helping to care for him.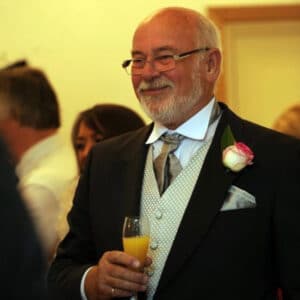 "On the evening of 20th January 2017, the nurses arrived to see how we were all getting on. By this time, Dad was on a syringe driver and unable to communicate with us. The nurses popped the kettle on and we talked about how Dad was doing before heading into the 'sunroom' to sit with him. As I walked into the room, I knew his breathing was different and that something was happening. The nurses told Mum and I that Dad was dying and helped us move the bed away from the wall so that we could be either side of him, holding his hand, stroking his face and telling him we loved him as he slipped away. They stayed in the room with us until Dad had gone and comforted us whilst the magnitude of what had happened sunk in.
"Shortly after, the nurses asked us if we'd like them to dress Dad in some of his favourite clothes. We left the room for a short while and when we came back, they had dressed him in a beautiful checked shirt, sprayed his deodorant on his clothes, laid him down so he looked peaceful and snipped a sprig of flowers from a nearby plant, which they laid on his pillow, next to his head. I've never been so touched and overwhelmed in my life – he looked and smelt like my dad should. Even after his death, the hospice team treated him with the utmost respect and care; he was valued as a person and that image will stay with me a lifetime."
Pilgrims helps to make life more 'normal'
Kate's grandmother, Elisabeth Beer, was also cared for in the Canterbury hospice in 2003. She remembers visiting her at Christmas that year:
"When we turned up, she wasn't in her room but was instead in the chapel singing Christmas carols. We could hear her singing from outside the door. She would have been so grateful to have been able to visit church at Christmas and share a service with others; Pilgrims helped to make life just that little bit more normal for her."
Kate's festive fundraising journey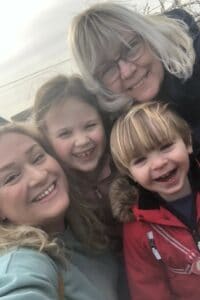 Kate always planned to take part in a Pilgrims' fundraising event but knew it would mean getting fit. She said: "I'm currently in the process of joining Kent Police; as part of the interview process, I have to meet certain fitness criteria so I've started running.
"When I saw Santas on the Bay! pop up in my email, I sent a copy to my boyfriend joking that I'd do it because it was an excellent opportunity to raise money for Pilgrims – plus it would give me motivation to keep my fitness levels up. Next thing I know, I get an email thanking me for my entry and here I am!"
Kate is supported in her fundraising by her mum, Gill, her children, Millie (7) and Harry (3), her boyfriend, Anthony, who runs with her every week, and her friends. Her dad remains a constant source of motivation, too:
"I wouldn't have wanted to let him down by backing out of this! My mum says how proud he'd be of me."
On the day itself, Kate and Anthony joined hundreds of fellow Santas who braved arctic conditions along Herne Bay seafront.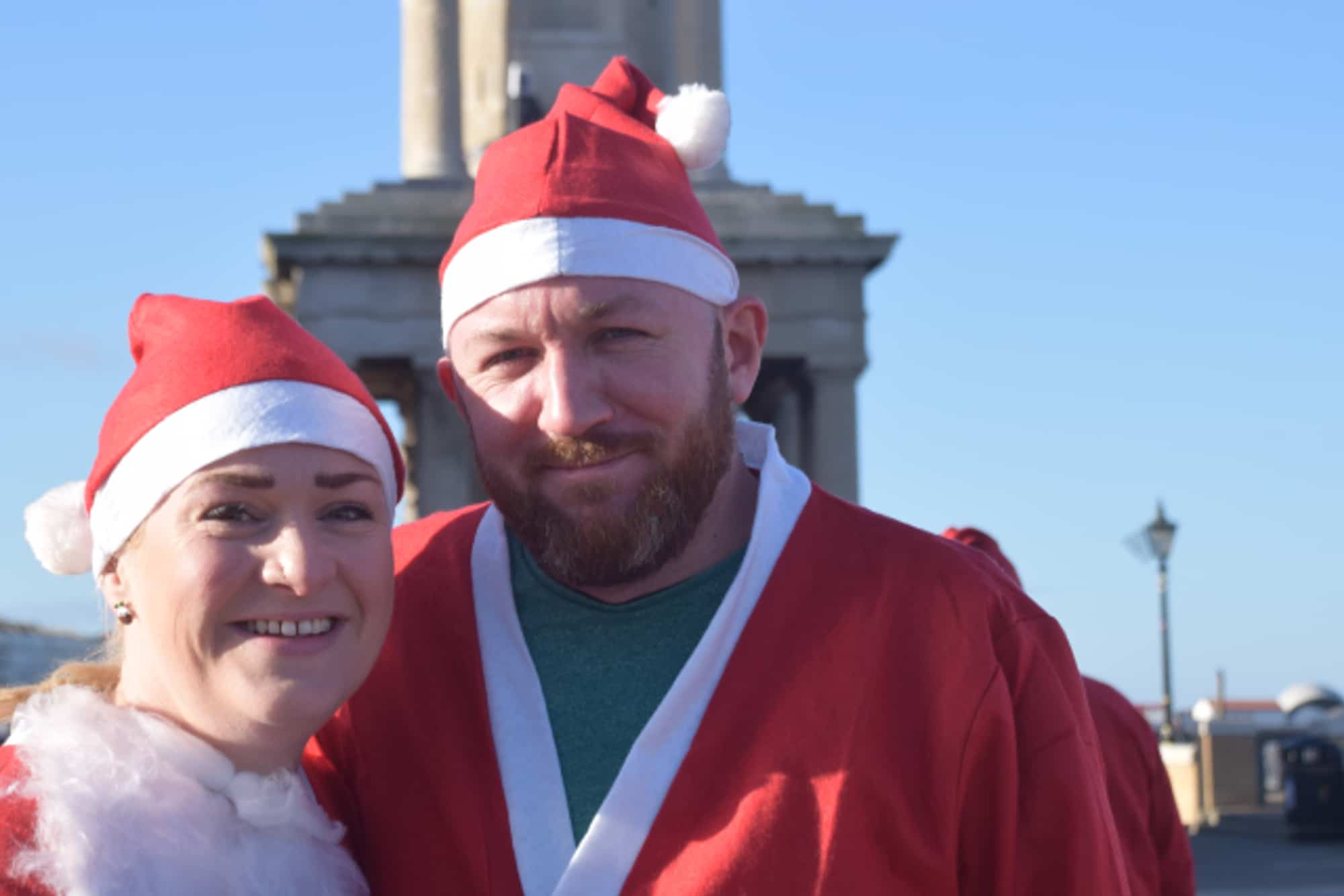 Kate added: "It was such a lovely event and so touching to see so many people braving the freezing cold to raise money for such a worthy cause. I'll definitely be signing up again!"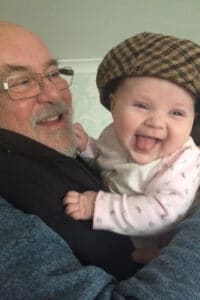 She continued: "The pain of losing somebody you love is unbearable. When that person needs you to help them die, how do you do that? Pilgrims helped us to help my dad pass comfortably, peacefully and with respect. It's so important to me that other families are offered the services and support that were so vital to us during that time.
"I want to raise awareness of such an amazing cause, encourage others to sign up for similar events, have fun and learn about other people's stories and the people who mean so much to them. Most importantly, I want to raise money so that others can experience the care my dad received.
"Finally, it's just a lovely way to remind everyone that Dennis Beer was very much here. A big, talented man with rough hands from working hard. A principled, funny, problem solver who had a story for every occasion. He was the best dad I could have ever had, and I will always be so proud to be his daughter.
"He was a real person, he was loved so, so dearly and he will never be forgotten by us. It's so nice to be able to speak about him and say his name."
Click here to support Kate via her JustGiving page.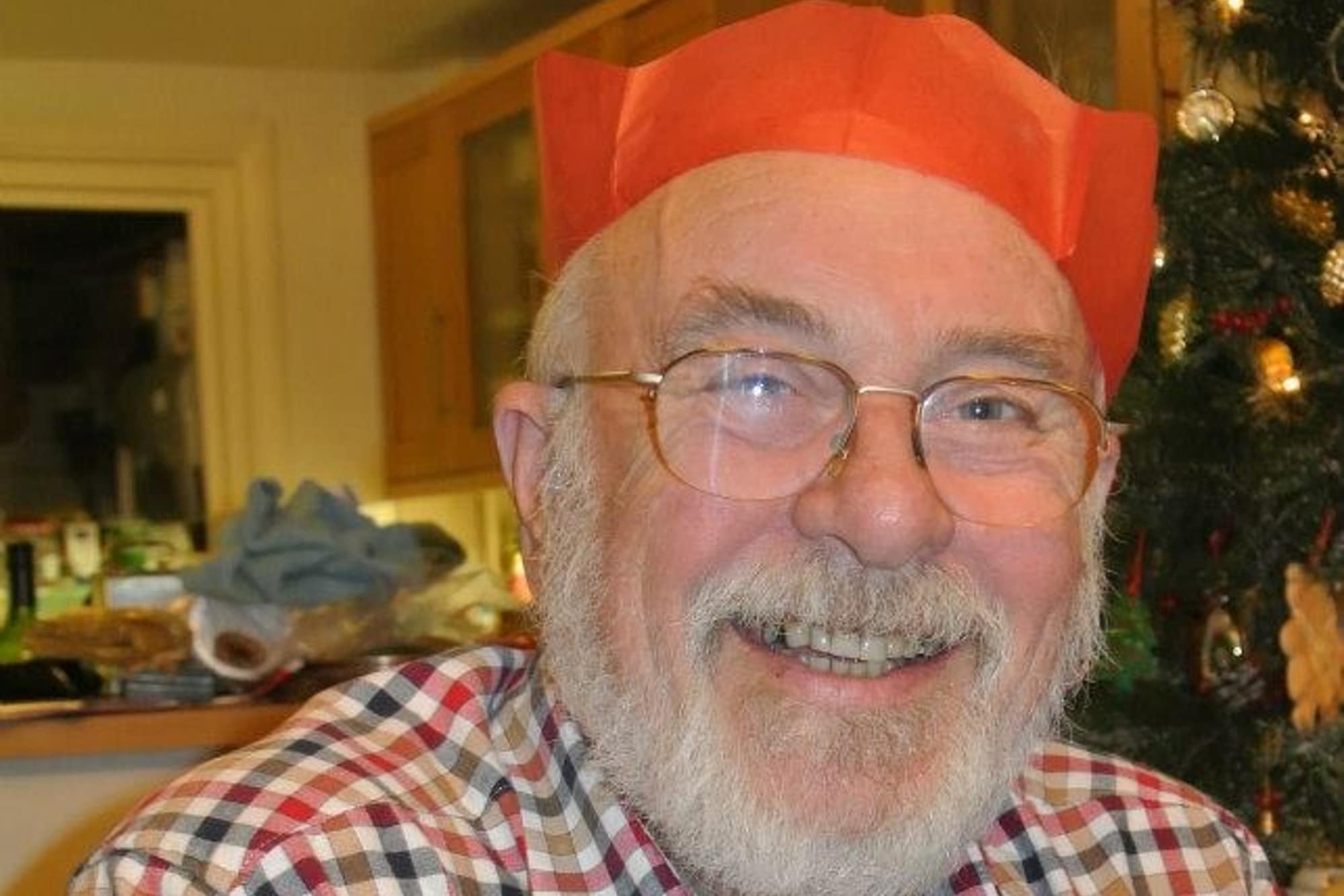 Santas on the Run! Festive Tri-Series takes place on the following dates in east Kent:
Register now to join the jolliest jog of the year.
---
Each year Pilgrims Hospices give care and comfort to over 2,500 people in east Kent who are coming to terms with an illness that sadly cannot be cured. The charity support patients to live life as well as possible until the very end, free from pain and distress.