Linda Lorraine and April say thank you Pilgrims each year at Trees of Love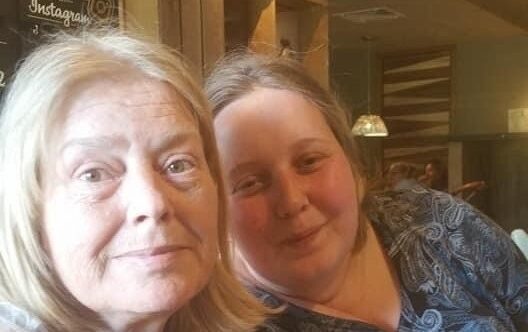 Linda, and nieces Lorraine and April, remember their dear sister and mother, Sharon, at Trees of Love every year as their way of saying thank you for the care and support they all received
Sharon was first cared for by Pilgrims Hospices in October 2018, after a two year fight with bowel cancer. She was in and out of the Canterbury hospice, where she chose to stay for her final days, as she felt it would be easier for her young daughters than having her at home. Those last four days at the hospice were hectic with family coming to visit her often. We were all so close, and I was with her all the way along through her illness especially at the hospice. It was really hard going through it, but it was made so much easier by the care and support everyone at Pilgrims gave us. My two nieces and myself could all stay as long as we wanted – we were with her almost constantly until she died on 9th December.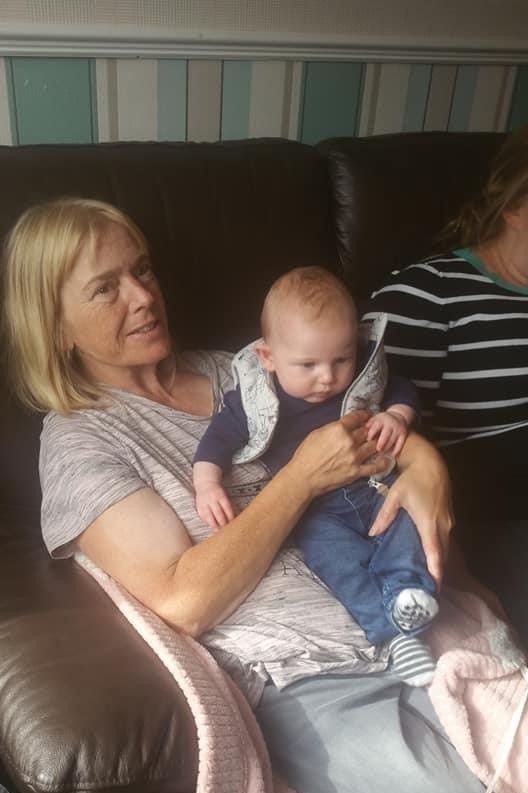 We are so grateful for everything Pilgrims did for us, and that's why we all take part in Trees of Love each year – it's our way of saying thank you. Last year, it was just brilliant, standing together with my kids, remembering her in front of the trees in Canterbury. One of my nieces also takes part at Ashford, and it is lovely to know that we can all remember her together in that way. It was really hard, but we did it, and I know she would love me taking part each year, and supporting the place that looked after her so well. I set up a regular donation because it's easier knowing Pilgrims will be getting my support every year, and it gives me comfort to know they will always be there for me and my family to help remember her. We all miss Sharon loads, every day we think about her, and I'm looking forward to dedicating my dove again this year.
Trees of Love, east Kent's largest remembrance services, will this year be transformed into a remembrance you enjoy from the comfort and safety of home.
Instead of our usual remembrance events with carols, those taking part will be sent a beautiful dove to dedicate and hang on your Christmas tree, or in a special place at home.
Then on Saturday 5th December 2020 at 5pm we will release a Trees of Love 2020 remembrance service for you to watch on the Pilgrims Hospices YouTube channel and website.
To take part click here to complete the online donation form, or contact Supporter Relations on 01227 782062.
---
Care is provided from three hospice sites in Ashford, Canterbury and Thanet as well as in patients' own homes.  To offer these services to patients and their families the charity must raise £11 million each year from the generous local community.