Local MP will shine for Pilgrims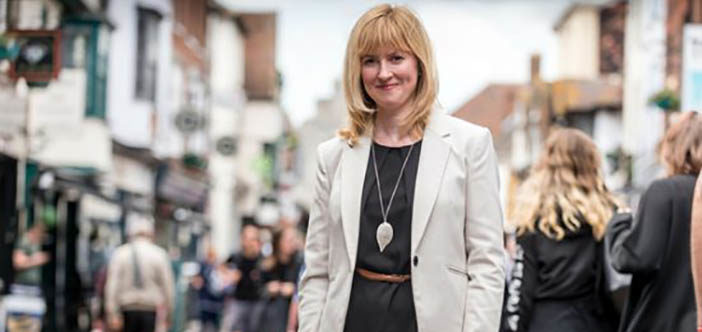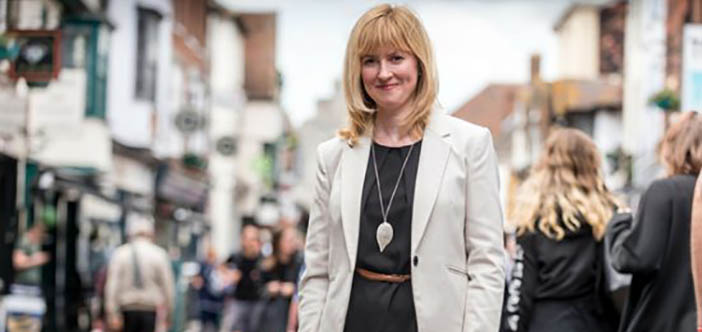 Canterbury MP Rosie Duffield is taking part in Pilgrims Hospices brand new event, A Night to Shine on Saturday 30 September. Rosie will lead supporters as they start a 5km family friendly stroll under the stars, starting from Canterbury Christchurch University Sports Hall and meandering through parts of the beautiful city including Canterbury Cathedral grounds where people can take time to remember loved ones and leave a memory lantern.
Rosie told us: "I'm really excited to be leading the supporters of Pilgrims Hospices on A Night to Shine. I look forward to walking, sharing and celebrating with other walkers and all those who support the work of this marvellous charity. Please come and join us!"
I look forward to walking, sharing and celebrating with other walkers.
For the first time, the hospice walk brings together people from all across the east Kent community for one very special night. Sponsored walks will take place for Pilgrims Hospices in Ashford, Broadstairs and Canterbury simultaneously. All will enjoy music, a friendly party atmosphere, energetic warm up and lots more.
Rosie added: "Hospice care is there for the whole community. Pilgrims offers support to people from all walks of life, including younger families who may need support to live well when someone is diagnosed with an incurable illness. I think it's important we come together to help make sure these services are there for the next family that needs them."
Pilgrims hopes to make this the largest hospice walk across east Kent and to raise awareness and funds for hospice care so they can continue to be there for those who need help the most.
We want to say a huge 'thank you' to Rosie.
Deborah Kellond, Pilgrims Hospices Community Fundraising Manager said: "We want to say a huge 'thank you' to Rosie for being such a great supporter of our charity. We already have hundreds of supporters signed up for this new night time walk. Join us for the biggest night of the year and experience a walk to remember."
You can sign up on the evening, so don't miss out on this really important chance to support Pilgrims. Just come along the Canterbury Christchurch University Sports Hall at 6pm where you can register and collect a Night to Shine tshirt and lantern.
You can find details of the event at A Night to Shine or contact the Pilgrims events team on 01227 782062 shine@pilgrimshospices.org.
Thank you for supporting Pilgrims.
Deborah added: "There will be lots of glowing merchandise available to purchase to help you make the most of this very special evening. Whether you are walking for fun, fitness or in memory of a loved one, we would like to thank everyone for supporting Pilgrims."
Each year Pilgrims supports over 2,300 local people coping with a life limiting illness and their families. The charity offers a range of services: from end of life care given on its wards, to its new Wellbeing and Social Programme supporting people after they are diagnosed to live well and stay independent.