Natasha's Cycle Challenge for Pilgrims Hospices in memory of mum, Karen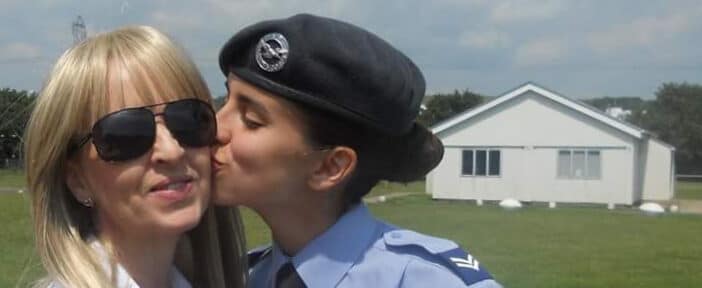 Natasha Parker from Sittingbourne was just 17-years-old when her mum, Karen Parker from Chartham, was referred to Pilgrims Hospice Canterbury for specialist end-of-life care.
---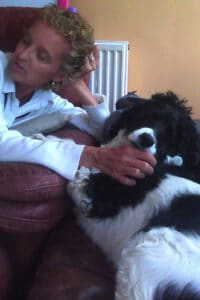 To give back and say thank you for the support Karen and her family received, Natasha has so far raised more than £1,300 for Pilgrims Hospices through taking on challenges and via Facebook birthday fundraisers. Next up, she and her fiancee, Stefan Montandon, will ride the 50-mile route at Pilgrims Hospices Cycle Challenge on Sunday 1 May 2022.
Natasha remembers how Pilgrims lovingly cared for her family when Karen was approaching the end of her life. She said: "My mum was diagnosed with acute myeloid leukaemia in 2011. She came to the Canterbury hospice the following year, and passed away there on 10 October 2012.
"She wasn't in the hospice for very long, but the care she and our family received whilst there was second to none. Everyone was so kind and lovely through the most difficult time of my life. I was only 17 at the time; to have people around who cared so much made a huge difference."
Inspired by her experience of Pilgrims, Natasha has chosen to support the local charity ever since so that others can continue to benefit from its vital, compassionate care.
She added: "I completed two Shock Absorber triathlons in 2015 and 2018 at Dorney Lake, Eton. I also completed the Pilgrims Way Challenge from Canterbury to Dover in 2020 and 2021; I definitely recommend this! This year, I'm doing the 50-mile Pilgrims Hospices Cycle Challenge on Sunday 1 May.
"I've also done some general fundraising using the Facebook birthday donations function. I will continue to raise money for Pilgrims in the future by taking part in more events."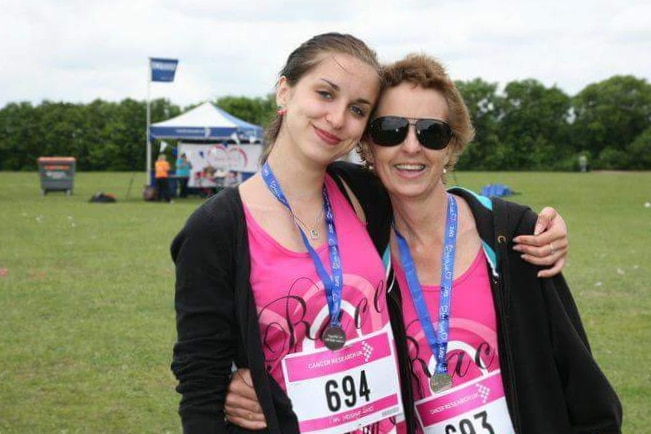 Natasha is supported in her fundraising by family and friends, particularly Stefan, who takes part in events with her.
She said: "Pilgrims is a cause very close to my heart; they offer somewhere to go when there is really nowhere else. They do such an amazing job of looking after people in their last days, and their families, too.
"Through fundraising, I hope to help ensure that Pilgrims can continue to make the worst moments of people's lives that little bit more bearable, like they did for me."
You can support Natasha by donating to her JustGiving page.
Inspired to take on Pilgrims Hospices Cycle Challenge on Sunday 1 May 2022?
Sign up now at pilgrimscyclechallenge.org.
---
Each year, Pilgrims Hospices give care and comfort to thousands of people in east Kent who are coming to terms with an illness that sadly cannot be cured. The charity support patients to live life as well as possible until the very end, free from pain and distress.