Oh yes it is! The inaugural Herne Bay Panto Horse and Dame Fun Run!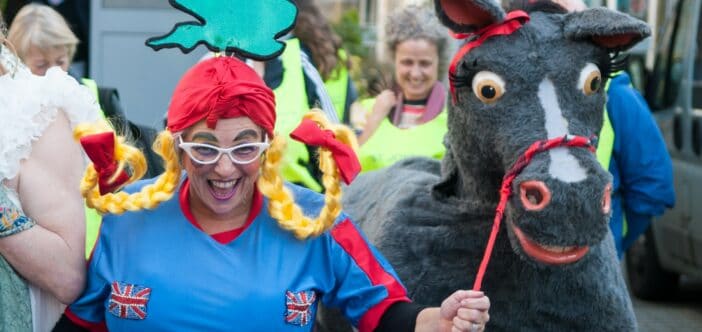 From the theatre to the seafront, some Panto favourites will be coming to the coast on Sunday 20 February 2022 with the inaugural Herne Bay Panto Horse and Dame Fun Run.
---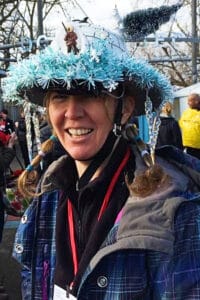 Starting at The King's Hall in Herne Bay and completing either a 1.5km or 4km route, horses and Dames will be dressed to theme, to raise vital funds for Pilgrims Hospices care. 
Organiser Ruth Newman, who set up Pilgrims Hospices Herne Bay Fundraising Group to raise vital funds on behalf of Pilgrims, has a very special reason for organising the event. Friend and Pilgrims volunteer, Jacqi Woolf, loved taking part in challenge events, particularly if there was fancy dress involved, and it was through their shared love of keeping active the pair met. Jacqi was a dedicated supporter of the hospices and raised vital funds by taking part in events, including events organised by Pilgrims. 
Ruth said: "Jacqi was always up for a challenge, and loved dressing up as well as fundraising for local hospice care. Pilgrims looked after Jacqi's dad and brother, before she sadly passed away in 2019 after also being cared for by Pilgrims."
In a nod to keep Jacqi's memory alive, Ruth knew this would be the perfect community event and a very special way to raise vital funds for a charity that was close to her heart. 
"Jacqi and I had talked about entering the Greenwich Panto Horse Race and I am sure we would have laughed all the way round. Organising a Panto Horse and Dame Fun Run in Jacqi's hometown is a great way to remember her and keep supporting Pilgrims in her name." Ruth added.
Leila Ilkhan, Canterbury Community Fundraising Manager said: "This event is not only a wonderful way to keep Jacqi's memory alive, but also for the community to have fun and support Pilgrims at the same time."
Participants will be able to let their creativity shine by creating their own costumes with a prize for the 'Best Costume'.
Don't fancy being a Dame? Why not enter as one of the many colourful pantomime characters, all are welcome – oh yes they are!
There are limited places in this event, so be quick to not miss out in taking part in a bit of Panto for Pilgrims.
To request a registration form:
Please note: Advance registration closes on Sunday 13 February 2022.
---
This year alone, Pilgrims Hospices has to raise £11 million through voluntary donations in order to run our full range of services. Sponsorship raised through events like these helps us to continue caring for local people at the end of their lives.