Patient comfort at the heart of ground-breaking research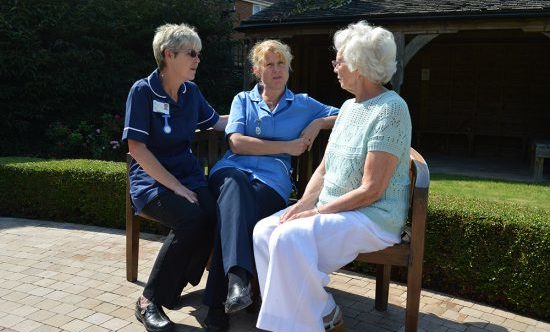 Pilgrims Hospices is proud to be one of just a few hospices in the UK that are active in national research aiming to improve best practice in hospice care.
We partner up with other organisations, usually universities, to gather information. This means that health professionals can learn more about the needs of people with incurable illnesses. This helps us all continue to offer the best treatment and care.
Research Facilitator Charlotte Brigden shares the latest on one of our new projects.
King's College study could improve patient therapy
Rehabilitation and therapy can help people living with a progressive illness to remain active and independent. It gives them support to adjust to the disease and the treatments they're having.
Now, Pilgrims Hospices and Kent Community Health NHS Trust are working with King's College London on a new study, using rehabilitation services in hospices, to better understand the needs of patients.
Following the experiences of patients across east Kent, the team hopes to develop ways to improve people's quality of life. Where possible, they're also aiming to help people maintain their independence.
More than three hundred people referred to cancer rehabilitation services in hospices across the UK will be invited to take part. Occupational Therapists and Physiotherapists across Pilgrims three sites will support any patients involved from our own service.
If you'd like to learn more or support, visit our website. To find out more about any of our studies, email charlotte.brigden@pilgrimshospices.org.