Pilgrims Wellbeing: Tips to manage fatigue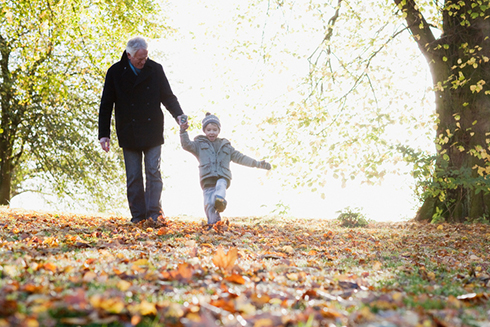 When you are living with a serious illness, it can sometimes be the little things that make a big difference to improving your wellbeing.  
One of the most common physical side effects of a life limiting illness is fatigue.
For patients with cancer and other conditions such as lung or heart disease this extreme tiredness can be one of the most severe symptoms. It can start to take over your daily routine.
The good news is that help is available. There are many simple changes you can make to feel better. 
Pilgrims Hospices Lead Occupational Therapist Justine Robinson shares some practical ways to manage fatigue and feel more in charge of life.
While there isn't a quick fix that will work immediately, the good news is there are plenty of techniques you can learn to manage fatigue so you feel more confident and 'in charge' of your life.
Patients describe fatigue as being more than just 'a bit tired'; it is an excessive tiredness that impacts on their wellbeing and daily life.
The good news is there are plenty of techniques that can help.
The earlier you learn these techniques the more effective they are. Talk to your doctor or nurse or ask to speak to an Occupational Therapist as soon as you notice symptoms.
Simple tips to start with
Planning ahead can really help if you have fatigue, re organising your everyday activities may make things easier.
Prioritise what is enjoyable and enhances your quality of life.
• Get to know your body Understand your fatigue patterns and work out when your energy levels are best for you to plan activities. Be honest with your friends and family about how you are feeling.
• Think about the way you do things. Can you rest halfway through a task or can the task be simplified? Talk to your Occupational Therapist (OT) about energy conservation and possible equipment to help you conserve energy.
• Look at your sleep patterns. Are you sleeping during the day and then not at night? Is anxiety keeping you awake? Try to establish a good bed time routine and limit naps during the day or ask to talk to an OT to help with this.
• Think about what is important to you. Identify the less important jobs that wear you out but could be given to someone else or dropped altogether. Prioritise what is enjoyable and enhances your quality of life.
• Talk to your doctor or nurse. It's important to talk to your doctor or nurse about how fatigue is affecting you and your life. They can refer you to Pilgrims Fatigue Management Group or to our Occupational Therapy team. 
• There is support available if you have fatigue. You might find it helps to join the Fatigue Management Group at your nearest Pilgrims Therapy Centre. This gives you the chance to meet other people in the same situation, to get support from them and the Occupational Therapy Team.
Group sessions are fun and can help you realise you are not alone.

---
I need more advice on symptoms, can Pilgrims help?
Pilgrims team can help you look at how fatigue impacts your quality of life and work with you to find ways to cope.
As part of our Wellbeing and Social Programme we run Fatigue Management Groups. These are an opportunity to learn techniques such as energy conservation and pacing.
We can also discuss relaxation, complementary therapy, gentle exercise, adaptive equipment and how they can help you continue to carry on doing activities that are meaningful to you. The groups are open to you and your family or carer.
---
How can I get a referral?
If you or someone you know is coping with a life limiting illness and you think you may benefit from Pilgrims free services, talk to your GP or Healthcare Professional about your options or click here to read about our Wellbeing and Social Programme.
We believe each and every person living with a life limiting illness in east Kent deserves quality care so they, and their family, can live each and every moment they have well. Whether its through donations, fundraising, supporting our shops, leaving a legacy, playing our lottery or participating in one of our events – every act of kindness from you helps us to give our care where and when it's needed.