Sandi's London Marathon for running buddies and Pilgrims Hospices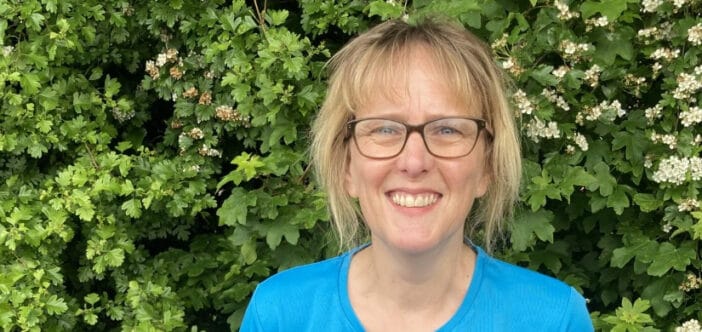 Sandi Starling from Ashford will take on the Virgin Money London Marathon for Pilgrims Hospices on Sunday 3 October 2021. She is a volunteer run leader for Hamstreet Runners, and is raising money in memory of fellow group member, Mark Hinson, and the spouses of two others who were all cared for by Pilgrims.
Sandi has already raised more than £1,200 for hospice care across east Kent, aiming to reach her £2,000 fundraising target before the big day.
---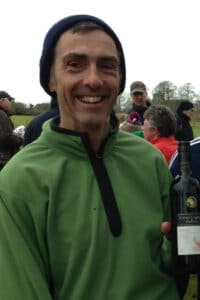 In 2020, during lockdown, Mark was diagnosed with kidney cancer and died within three months. Sandi said:
"It was a massive shock to all of us, not least his wife, Belinda, and daughter, Anna, who are also members of our running group. Mark was a lovely man and a really helpful runner; he always took the time to help others. Many of us are still getting over his sudden loss.
"Belinda told me how lovely Pilgrims staff were when they cared for Mark in his final days, especially during the difficult situation with COVID. They made sure that Belinda and Anna could talk to Mark on the phone and video call when visiting was restricted."
Two other group members – Ian Kirby and Julie Buckland – experienced Pilgrims' care when their spouses, Nicky and Guy, spent time in the Ashford hospice at the end of their lives. Both spoke very highly of the care that Nicky and Guy received.
Ian said: "Nicky spent her last days in a quiet room at the hospice. The care and sensitivity shown by staff was such a help at a very dark and traumatic time. They do incredible work in very difficult circumstances, and they deserve our gratitude and support."
I'm running in Mark's memory, to say thank you to all the Pilgrims team who made his very last days the best they could be. I want people to realise that the hospice is a fantastic place and be aware of the services it provides.

Sandi
Sandi continued: "To have had two runners lose their spouses was awful for them, but as a running group the loss of Mark really hit us. We are so grateful for what Pilgrims did for him.
"Due to COVID, we couldn't attend Mark's funeral or do anything to celebrate his life. Our running group stood on the village green as he made his final journey, all wearing our running tops to say our goodbyes, but I wanted to do more. Running the London Marathon for Pilgrims will be a perfect way to honour Mark, raising money for the charity that helped him when he needed it most. Although he would have been able to run those 26.2 miles in half the time I will!"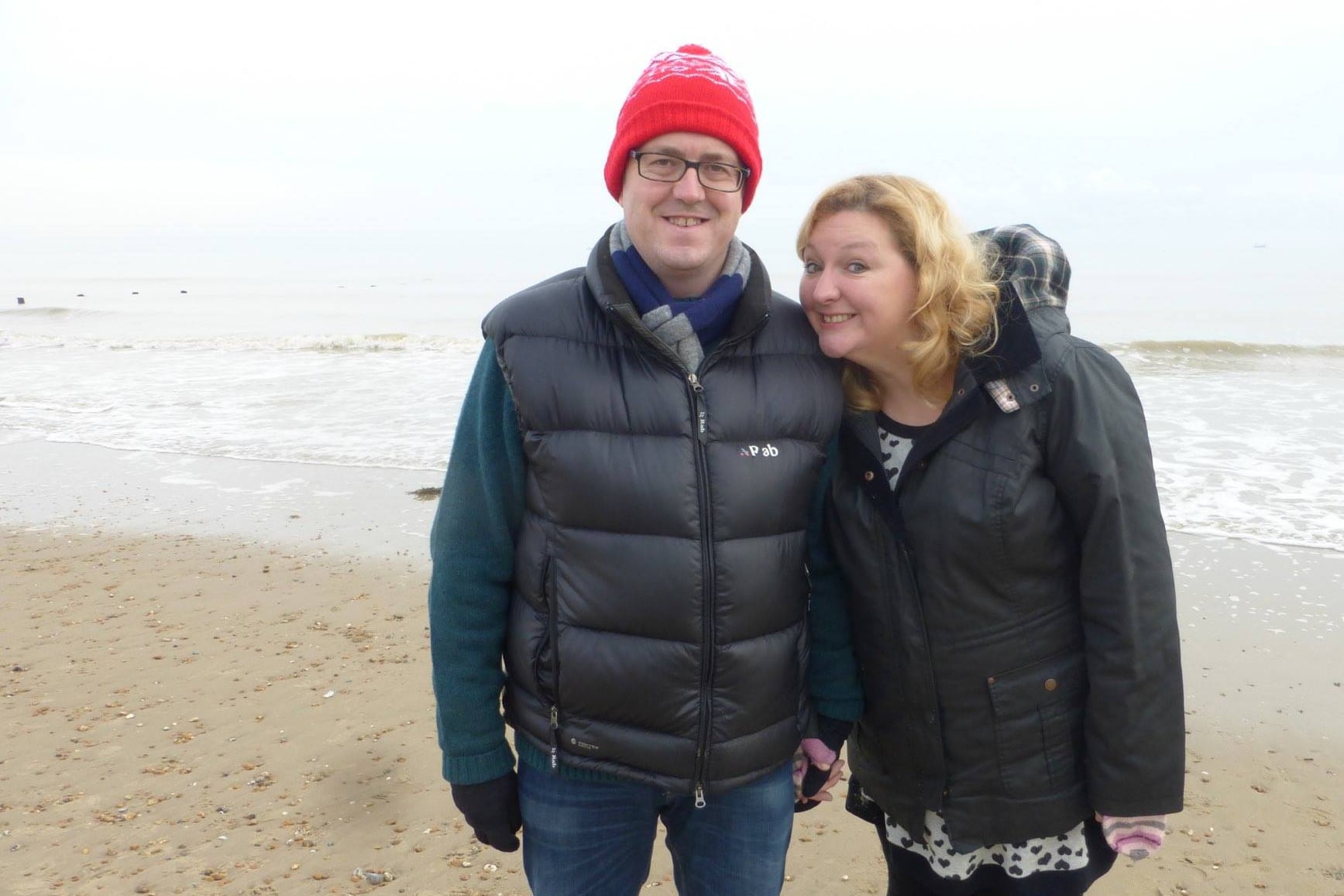 Sandi has run marathons before but this year's London Marathon will be a very special event. She is being supported in her fundraising by family and friends, and is planning a coffee morning where people can pay to run and eat cake afterwards.
She added: "I'm running in Mark's memory, to say thank you to all the Pilgrims team who made his very last days the best they could be. I want people to realise that the hospice is a fantastic place and be aware of the services it provides. One of my current runners, Charlotte Davies, is a Pilgrims nurse, and I often say to her that people who give end-of-life care are heroes."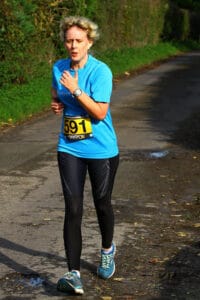 Charlotte said: "The ability to continue providing high quality end-of-life care that is free to patients and their relatives is imperative. As a nurse, I see first-hand what it does for people. Home visits, accessing physio, occupational therapy and counselling support; all this enables people to try and live with as much quality as possible. I'm sometimes asked if Pilgrims services are free, and people are surprised to learn that there is no cost to them.
"Fundraising like Sandi's is vital to Pilgrims; it helps ensure we can continue reaching the people who need us."
Sandi continued: "It won't be fast or pretty, and who knows what it will be like on the actual day with restrictions, but I'm determined to run those 26.2 miles. All the way round I'll be thinking: "Mark would run this twice as fast as me but would stay with me if I needed help."
"I'll be motivated knowing that he'll be with me somewhere when the going gets tough, saying: "You didn't need to do this for me", but I wanted to do something and this is it."
You can keep up to date with the Sandi's fundraising journey on her Virgin Money Giving fundraising page.
Inspired to follow in Sandi's footsteps and run the London Marathon for Pilgrims? Charity places for 2022 are available; apply here.
---
Each year Pilgrims Hospices give care and comfort to over 2,500 people in east Kent who are coming to terms with an illness that sadly cannot be cured. The charity support patients to live life as well as possible until the very end, free from pain and distress.