Still Here, Still Caring, thanks to our incredible community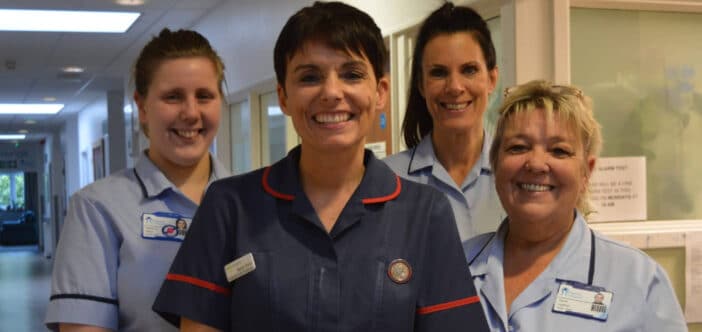 If the pandemic taught us anything, it's that no one else can do what we do. People around us need us; whether that's patients, families and friends of loved ones, or other healthcare professionals from across east Kent.
And when we needed you, you were here for us.
---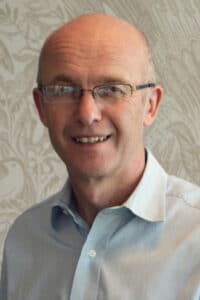 "Over the last two years I witnessed first-hand the devastating impact that COVID-19 had on local people and their families, and the incredible strain it placed on our healthcare colleagues in the hospital and the community, as well as here in the hospices. 
"When the pandemic first hit, we took our end-of-life expertise into the east Kent hospitals, to support our colleagues there who were faced with far more people dying than they would normally experience. Our guidance meant that those who could not survive COVID-19 were better supported and their comfort maintained; and our expertise has been vital to those called on throughout this crisis.
"As an organisation, we had to flex and change – but we did it, through personal and professional heartbreak, we all kept going. I've never felt prouder to be part of this incredible charity.
"A year on from when the crisis began, we had hope. The vaccine was rapidly rolled out and we had a roadmap to follow out of lockdown. We had managed to keep our vital hospice services going, and now we are rebuilding towards a strong and sustainable future, and I'm certain with your help we will always be here, always caring."
– Dr. Andrew Thorns, Medical Director at Pilgrims Hospices, March 2022
Pilgrims is still here for our local community.
Thank you for being here for us.
---
These have been really challenging times for everyone, but so many people have stepped forward to support Pilgrims. We're so grateful for our community, helping us in so many different ways. We couldn't provide our expert, end-of-life care without that vital support.
It has been an unexpectedly difficult time for Pilgrims. When the pandemic began, we had to ask most of our incredible volunteers to stay safely at home, close our shops, cancel or postpone many of our fundraising activities, and stop seeing our Lottery members who we collect subscriptions from. Our vital work has not stopped, and it has only been with our community's help that we have continued providing compassionate care and support at our three hospices and in the community. Thank you so much to everyone who supported the Still Here, Still Caring appeal. Our local community demonstrated what an incredible force they are; since the start of the pandemic they helped us raise over £323,000! This is enough to fully fund our community teams for over two and a half months!
We'd also like to say a huge thanks to all our volunteers and staff who have helped us keep going. It's never been more needed.
Here's a little of what you helped Pilgrims to achieve…
At the hospices
Our in-patient units at Ashford, Canterbury and Thanet continued to operate.
To protect our patients and staff, we needed to take extra precautions by using personal protective equipment (PPE), much of which was donated by many incredible members of our community.
Working together with the NHS
To support the NHS, in unprecedented times we made additional beds available to help relieve the pressure on our local hospitals.
To support all healthcare professionals across east Kent, we set up a 7-day advice and guidance phoneline to share our end-of-life expertise. We also worked alongside the NHS to offer our bereavement support services to a wider number of families.
In the community
Our community teams continued to offer practical and emotional support to people at home, with the use of phone and video technology.
For friends and family
We know how much visits from loved ones mean to our patients on the wards, but for the safety of everyone, we made the tough decision to ask carers, family and friends to nominate one visitor per patient.
In our Therapy Centres
Although we had to close these facilities temporarily, we still took referrals and our staff found new ways to support patients and their families remotely. We explored video as a way of ensuring our patients were able to stay as active and mobile as possible during self-isolation by taking part in online exercise classes suited to an indoor environment.
These are still available on our YouTube channel.
Our bereavement support services
We remained here to help support families coping with the loss of a loved one.
Although we weren't able to offer face-to-face support at times, we continued providing support by telephone via our Stepping Stones Bereavement Support Service.
As experts in supporting people through bereavement, Pilgrims developed Stepping Stones; we offer our bereavement services not just to the families and friends of Pilgrims patients, but to anyone in our local community who may be experiencing loss.
Many people across east Kent were faced with a bereavement, possibly one they weren't expecting, at a time when support from family and friends was difficult to access because of lockdowns.
We were, and are still, here for you. Our Stepping Stones programme was adapted to provide telephone bereavement support calls for anyone struggling to cope with the loss of a loved one. Don't be alone in your grief; we can support you.
Always Caring supporter club
After the biggest outpouring of support we've seen for our Still Here, Still Caring appeal, we've decided to launch Pilgrims Hospices Always Caring, a committed supporter club that, through regular Direct Debit donations, makes an impact every day, securing Pilgrims' care for future generations.
If you'd like to support us with a regular gift, you can find out more here.
---
Each year, Pilgrims Hospices give care and comfort to thousands of people in east Kent who are coming to terms with an illness that sadly cannot be cured. The charity support patients to live life as well as possible until the very end, free from pain and distress.