Su and Zahra White walk with their memories along the Hadrian's Wall Path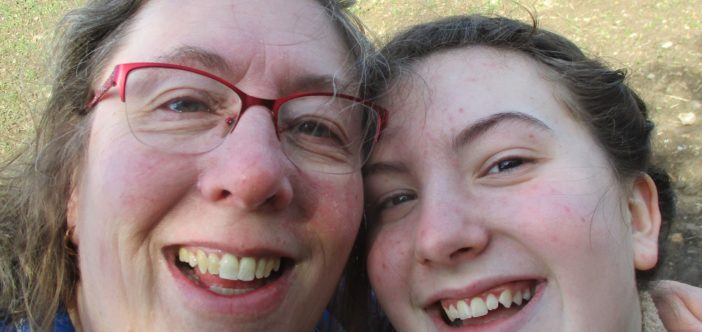 The month of June is a special time of year for Su and Zahra White, and this year they've chosen to walk with the memories of a very dear mum and nanny, as they challenge themselves to hiking 88-miles to raise funds for local hospice care by taking part in Pilgrims Hospices Hadrian's Wall Path Virtual Hike.
In 2015, Su's mum and Zahra's nanny,  Hazel Riddlesden, learnt that her cancer was now terminal. After being moved into a local care home in Herne Bay, the Pilgrims Hospices Hospice at Home Team began to support Hazel and her family to ensure she continued to live life well in mind, body and soul. The family were told that Hazel was now entering the final days of her life and together, they'd need to decide on the next steps. It was at this point that Hazel asked to be admitted to Pilgrims Hospices for her final days.
Mum asked to be admitted to Pilgrims Hospices in Canterbury as she felt they would provide the peaceful surroundings she wanted to live out her final days."
Su
Hazel spent 5 days with Pilgrims Hospices in June 2015, and the family received an overwhelming level of support and care from the nurses and the wider staff. At such a difficult time, this support enabled the family to spend Hazel's final days together. Of the care they received, Su White said:
"I knew very little about hospices or the support they provide, but can honestly say that for the wider family it was like someone had taken away all the day-to-day stresses and wrapped all of us in a comfort blanket where we felt safe, and unconditional support. My daughter, Zahra, who was just 8 years old at the time, was very close to her wonderful nanny and she was included in the support given which was very important to us"
After spending so much time inside the house during lockdown, Su and Zahra were attracted to the Hadrian's Wall Path Virtual Hike as it gave them a reason to explore their local countryside and to push themselves on their daily walks. The virtual hike also naturally fits with the time of year that they especially remember Su's mum and Zahra's nanny. Su and Zahra will be walking with the memories of Hazel this June to raise much needed funds to support the nurses, doctors and wider staff who are Still Here; Still Caring for individuals, and families, across east Kent who are living with an incurable illness.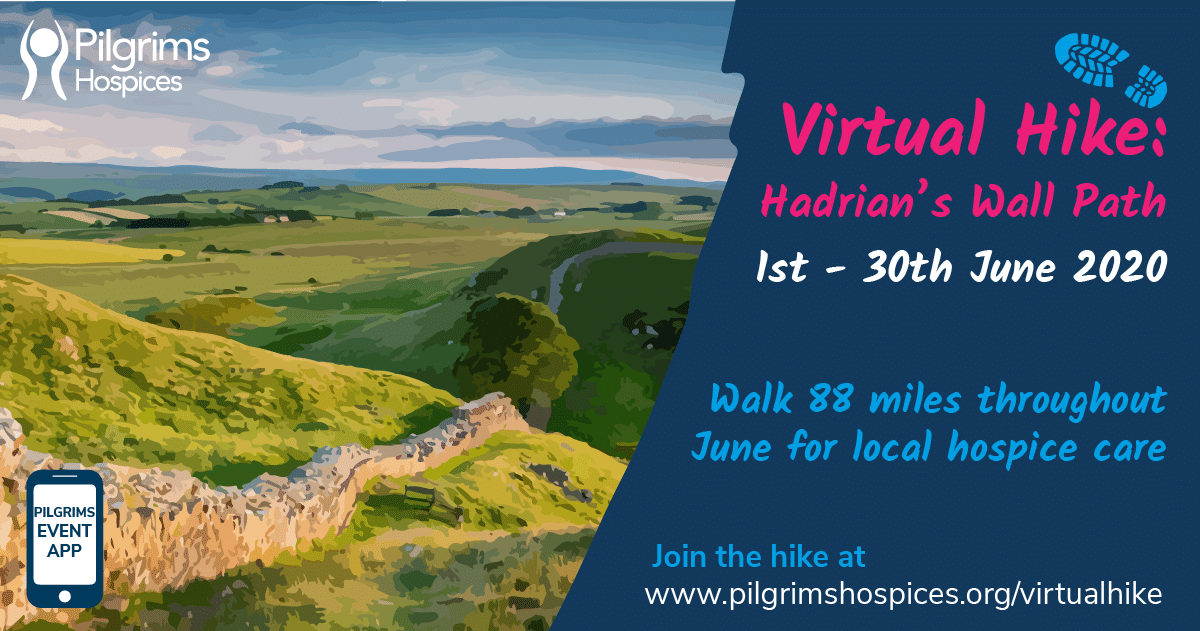 The beautiful seaside town of Herne Bay is home to many public footpaths, open fields, woodlands and coastal paths. Su and Zahra will be taking advantage of these stunning backdrops for their daily hikes as they edge towards their goal of 88 miles to virtually complete the historic Hadrian's Wall Path.
Su and Zahra have set up a JustGiving page to raise funds for Pilgrims Hospices – if you'd like to support their challenge, you can do here:
---
Care is provided from three hospice sites in Ashford, Canterbury and Thanet as well as in patients' own homes. To offer these services to patients and their families the charity must raise £11 million each year from the generous local community.