The Blackbird Project fundraising milestone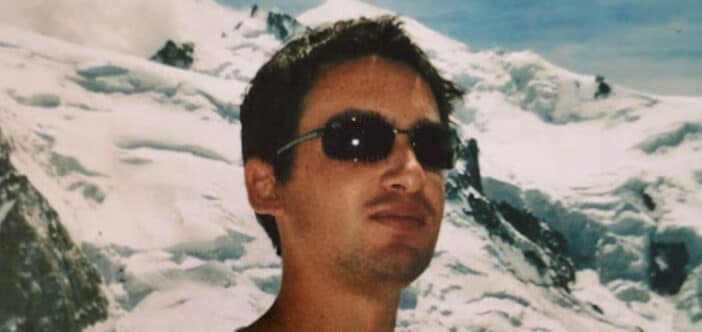 In 2018, Sheena and Nick Jackaman and their daughter Anna started to create a legacy for their son Ben, who passed away at Pilgrims Hospices Canterbury in 2017, aged 34.
For many families who lose a loved one, it is often realised that although they will have lots of photos and mementos to remember them by, they don't have the sound of their voice.
Pilgrims Occupational Therapist, Julie Cox, was aware through her work that many people like telling stories about their lives and the comfort that can bring for the bereaved to hear. It was then that The Blackbird Project was created.
---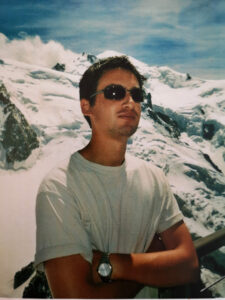 Nick and Sheena have been supported by their friends and family both in the UK and as far as France, who have taken on their own charity challenges, organised events and shared their support to continue this project. From one family friend running an Ultra Marathon to another organising a music event and many other fundraising activities, an incredible £10,606 has been raised so far.
Nick and Sheena said, "We would like to express our gratitude to Pilgrims Hospices for establishing and developing The Blackbird Project. It is heart-warming to hear the responses and personal stories of how the Blackbird voice recordings are cherished. To support this charity is a privilege and has given us strength and purpose. We will always be extremely thankful for the compassion and skilled care given to Ben by all the staff at Pilgrims at such a sad time, and for the continued support for his loved ones."
We would like to express our gratitude to Pilgrims Hospices for establishing and developing The Blackbird Project.

Nick and Sheena Jackaman
The project has been led by Justine Robinson, Therapies and Wellbeing Manager, who describes how voice recordings play an important part in creating precious memories for families. She says, "The Blackbird Project gives people a chance to leave a memory, a family story, read a favourite book or poem or just a few words of love and comfort. As well as giving the person doing the recording a sense of peace, it leaves a permanent recording and the personality of their loved ones."
For all of us, 2020 has been a challenging year due to COVID-19, but the Pilgrims team has continued to find ways to keep families connected. More patients have turned to The Blackbird Project to leave a voice recording for their families. Justine and her team are also continuing to enable patients in the community to access the project by finding ways to support recordings.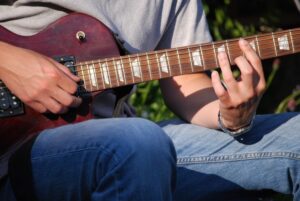 The fundraising and support led by Sheena and Nick will enable this project to continue to be there as a resource for families, and allow the project to develop in the future. They describe the inspiration for its name, a family favourite, Blackbird by The Beatles, a song much loved and performed by Ben. Their hope for the future of The Blackbird Project is that "the memory messages continue to comfort the patients and support wellbeing in the loved ones left behind".
If you would like to find out more about how you or a loved one receiving care from Pilgrims can access The Blackbird Project, please contact: justine.robinson@pilgrimshospices.org
---
Each year Pilgrims Hospices give care and comfort to over 2,500 people in east Kent who are coming to terms with an illness that sadly cannot be cured.  The charity support patients to live life as well as possible until the very end, free from pain and distress.