Trees of Love: The Buckler family's story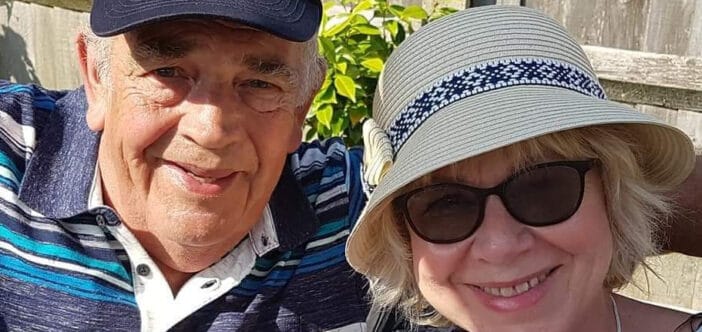 The Buckler family support Trees of Love in memory of David Buckler; a much-loved husband, son, father and grandad.
Here, they explain how Pilgrims Hospices helps them to come together with others, share memories and help local hospice services continue to be available for families in the future.
---
David Buckler was the rock of our family, he had a heart of gold and was a devoted husband to Jilly and an amazing son, dad and grandad. He has left a huge hole in our lives that can never be filled and we miss him dearly.
Dad had a love of motorsport and fast cars. He enjoyed a pint and a game of darts with his son and holidays in Rye with our mum.
In February 2019, Dad was given such devastating news that he had terminal pancreatic cancer; as the weeks went on, the cancer took hold.
Our dad was such a strong and proud man. He was brave and courageous to the end and the only tears he shed were concern for his family.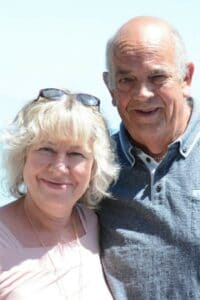 The day Dad went into Pilgrims Hospice Ashford is one we will never forget. Walking into the hospice, the way all the staff made us feel and the support and care they gave him and all of us was indescribable. Dad even asked how much this was costing, so that to us spoke volumes.
When Dad sadly passed away the next morning, all the staff there really showed empathy and compassion towards us and that meant the world to us during such a devastating time.
Trees of Love is so important to us as a family as the remembrance service gives us time to reflect and remember our dad at this time of year as he loved Christmas. It enables us to join together with other families in similar situations, and gives us the chance to support the hospice by way of a donation so they can give their love and vital, much needed support and devotion to other families the way they did for us.
---
Trees of Love events will take place at our hospices in Ashford, Canterbury and Thanet at between 4-6pm on Saturday 4 December 2021.
There will be no live service at our hospices this year. There will be a filmed service released on the Pilgrims Hospices YouTube channel at midday on Saturday 4 December, for you to enjoy before dropping in to find your dove.
We also offer indoor services with seating across our east Kent community:
Firmager, St Nicholas Church, New Romney, 3pm on Saturday 4 December 2021
All Souls Church, Cheriton, Folkestone, 5pm on Sunday 5 December 2021
St Peter and St Paul Church, River, Dover, 4pm on Sunday 12 December 2021
Barham Crematorium, Barham, 4.30pm on Tuesday 14 December 2021
Charing Crematorium, Charing, 4.30pm on Wednesday 15 December 2021
To dedicate a dove in memory of a loved one please visit pilgrimshospices.org/treesoflove or contact our Supporter Relations team:
You can also post a message and a photo in memory of your loved one on our online Trees of Love memory wall.
---
If you or someone you know is coping with a life limiting illness and you think you may benefit from Pilgrims free services, talk to your GP or Healthcare Professional about your options or click here to read about our Wellbeing Programme.