The 2.6 Challenge
Thursday 16 April 2020 - Monday 25 May 2020
Take on the #twopointsixchallenge and raise vital funds to Save the UK's Charities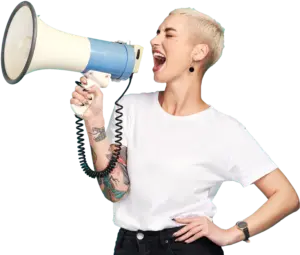 Thousands of fundraising events across the UK have been cancelled due to Covid-19 with a devastating impact on charity income. It is estimated that the UK charity sector will lose £4 billion in income as a result of the pandemic. This impacts all sectors of society – from children to the elderly – as well as the vital work of charities like Pilgrims Hospices who are Still Here; Still Caring for patients and their families during these challenging times.
One of the many events cancelled is the London Marathon – the world's biggest annual one-day fundraiser, with an incredible £66.4 million raised for good causes in 2019.
So, on Sunday 26th April, what would have been the date of the marathon, we're inviting you to take on The 2.6 challenge by dreaming up an activity based around the numbers 26 or 2.6 and donate to Save the UK's Charities via the button below.
Fundraise or donate to Pilgrims Hospices for your 2.6 challenge here
The 2.6 challenge is for all ages and abilities, and can be anything that works for you. Just think of an activity that suits your skills and complete in on or from Sunday 26th April. You can run or walk 2.6 miles, 2.6km or for 26 minutes.
You could do the same in your home or garden (like Captain Tom), go up and down the stairs 26 times, juggle for 2.6 minutes, do a 26 minute exercise class or get 26 people on a video call and do a 26 minute workout – anything you like. The only rule is that it must be within the government guidelines on social distancing.
The campaign aims for people to get active, have fun and raise money to help Save the UK's Charities by giving money or raising funds for the charity close to your heart.
You can do your part for local hospice care by taking on the 2.6 challenge for Pilgrims Hospices. This will raise funds to directly support our care of patients and their families. With around 80% of our funding coming from our local community, every £20 raised would pay for an hour of nursing care for a patient on one of our wards; making them comfortable, alleviating pain and enabling them to live well for the time they have.
Here are just some of the ways your support makes a difference:
£10 could pay for a patient's meals for the day
£20 could pay for an hour of nursing care
£35 could pay for complementary therapies to soothe a patient's anxieties
£100 could pay for therapy sessions to help a child cope with the loss of a loved one.
Everyone is getting involved with the 2.6 Challenge, including the Pilgrims Hospices Trustees and Directors. They have chosen to decide to show off some of their secret skills, and take on the 2.6 challenge in appreciation for the skilled and compassionate end-of-life care that the wonderful staff at Pilgrims Hospices are still delivering, every day, to some of the most vulnerable people in our community during the current health crisis.
The Pilgrims Hospices Trustees and Directors are certainly very creative in their thinking and have come up with some brilliant challenges! Their challenges will range from treading water in the sea for 2.6 minutes, walking 67.6 miles, running 2.6km, 26 keepie uppys, holding a shoulder stand for 2.6 minutes and more! If you're inspired by our Trustees and Directors, you can support the team by donating, whatever you are able to, to Pilgrims Hospices. We'd be incredibly grateful.
You can support Pilgrims Hospices Trustees on their JustGiving page here.
You can support Pilgrims Hospices Directors on their JustGiving page here.
Resources