#InAGoodPlace: Preparing for death, dying and bereavement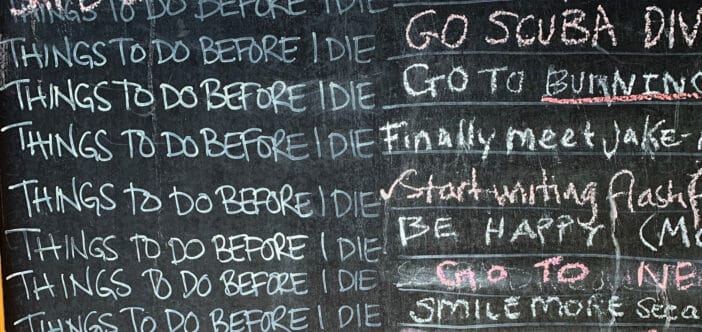 What does it mean to be in a good place to die? This is the question we were asked to consider during Dying Matters Awareness Week (10-16 May 2021). Pilgrims staff share their thoughts, both from a personal perspective and based on their experience working alongside hospice patients who are approaching the end of life.
---
Oden, Physiotherapist
For me, being in a good place to die means being at peace.
As a society, we're not encouraged to think about our death even though it is probably going to be one of the most important experiences of our life. People often say, 'Stop being morbid' or think it's bad manners to talk about death, or that by talking about it we will "tempt fate", but the truth is we were always going to die. Then because we have lived our lives as if it was never going to happen, we are in denial and often completely unprepared – both for our own death and the deaths of those we love. We don't know how to cope because it's all done behind closed doors, and as such it can make the unknown a fearful experience.
We need to talk more about dying so that we can support our hospice patients and their loved ones, and also cope when we eventually experience it for ourselves.
As a Buddhist nun, I contemplate my own death each day for two reasons; firstly, I will not be surprised if it happens suddenly, and secondly it helps me to appreciate each day. In this way, I hope my mind will be more peaceful and I will therefore be in a good place to die.
Justine Robinson, Lead Occupational Therapist
For some people, a good place to die might mean being able to stay in their own home. Occupational Therapists can help hospice patients plan for this by adapting the environment and providing specialist equipment to help them remain at home. They work alongside patients and families to enable them to continue doing the things that matter most to them for as long as possible.
Having a life limiting illness often leads people to reflect on what they will leave behind. As well as material objects, this could also include memories, precious moments and the things that make you, you. The legacy work we do at Pilgrims is a way of turning some of these thoughts into actions or tangible keepsakes. It not only gives loved ones something precious to hold on to, but can also provide patients with the time and space to reflect; they can find peace and meaning while coming to terms with dying.
Pilgrims' Wellbeing team work with patients and families to create legacy projects. This can take many forms, including memory boxes, writing, arts and crafts and recording stories as part of our Blackbird Project. Whatever a patient chooses will become unique to them, carrying the meaning they put into it.
Martyn Yates, Spiritual Care Lead
What does it mean to have a 'good death'? What does it mean to be in a 'good place' to die?
Death and dying is as individual as each one of us. If we don't acknowledge that we are all going to die at some point and we don't talk about it, we will probably find it hard to start those important conversations, have a 'good death' and be in a 'good place' when we die.
World War I saw the deaths of hundreds of thousands and immediately after that we had the Spanish Flu, which killed some 200,000 in the UK. Then came World War II, when almost every family lost someone. Finally, in the late 60s Hong Kong flu killed some 80,000 in the UK. We stopped talking about 'death' and started using phrases like 'they passed away' or 'popped their clogs'. It is as if we have gone into a collective silence about death and have handed it over to 'the professionals'.
As Baroness Julia Neuberger has said: "We need to learn to look death in the face again – it is coming for us all."
That is why I see things like the Death Cafe movement and Hospice UK's Let's talk about dying programme as beneficial. Talking about death and dying doesn't bring death closer. It's about planning for life, helping us make the most of the time that we have – it's about celebrating life.
We plan for and celebrate every birth, so why not do the same for every death?
---
Dying Matters Awareness Week is a chance to come together and open up the conversation around death, dying and bereavement.
There's much more to death than we think; what if it isn't just an ending, but an event we can plan for? Thinking beyond the four walls of hospices and hospitals, we have the chance to approach it with confidence and plan a good death. After Wards is a collection of insights and ideas from people who can help us all to re-imagine this essential part of life, and to live well until we die.
Continue the conversation at our Time to Talk events with film screenings, poetry readings, Death Cafes and much more.