Kathleen's London Marathon journey for Pilgrims Hospices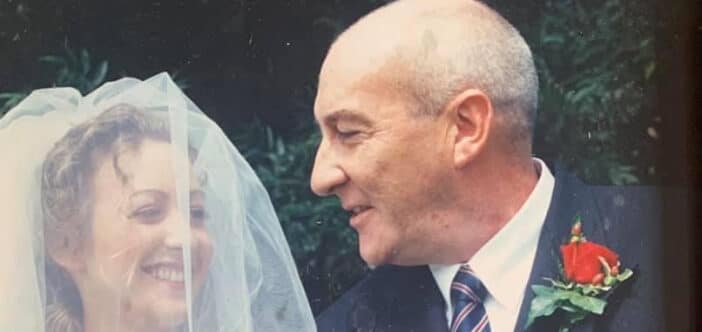 Kathleen Neame (49) from Whitstable knows from experience about the vital end-of-life care Pilgrims Hospices provides across east Kent. To give back and say thank you, she will run the Virgin Money London Marathon for Pilgrims on Sunday 3 October 2021 in memory of her dad, John Richard Smith, and her friend, Lisa Goldsworthy.
---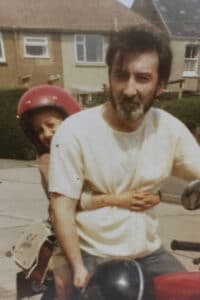 John was cared for by Pilgrims in 2008 and died aged 63. Lisa was cared for by the charity in 2019 and died aged 49.
Kathleen said:
"My main experience of Pilgrims was with my dad. It's hard to put into words how grateful we were to have the hospice in our lives at such a terribly difficult time. The care given to Dad and all our family was second to none; we were treated with dignity and kindness at all times, and Dad felt safe and very relaxed there. As a family, we were given so much support both before and after he died.
"Every year, we attend Pilgrims' Trees of Love service at Christmas and this is where I feel closest to my dad.
"Pilgrims will always have a huge place in my heart. I will always be grateful that we were able to make the most of those precious last days of my dad's life."
Kathleen has already raised more than £2,000 for Pilgrims by running the Canterbury 10 Mile Road Race and the London Vitality Big Half. The London Marathon will be her first marathon and her biggest challenge yet, and it takes place just three days before her 50th birthday. She continued:
"I ran the London Vitality Big Half in 2020; it was an amazing experience from start to finish. This year, I'm doing something I said I would never do and that is run the London Marathon. It's a huge challenge for me but one I feel grateful to be able to undertake in memory of loved ones and as a thank you to Pilgrims.
"So many people have had positive experiences of Pilgrims, it's a local charity close to many peoples' hearts. Pilgrims' care meant so much to my dad and our family, and I want to help to make sure that this vital resource is available for others in the future."
Kathleen is being supported in her fundraising by family, friends and colleagues. She also organised a car boot fair to boost her sponsorship. She added:
"By undertaking this marathon journey I wish to remind people how important Pilgrims is and to raise as much money as I possibly can. This is and will continue to be an incredible experience that I'm so privileged to be able to take part in, and I am going to cherish it as much as I can."
You can keep up to date with the Kathleen's fundraising journey on her Virgin Money Giving fundraising page.
Inspired to follow in Kathleen's footsteps and run the London Marathon for Pilgrims? Charity places for 2022 are available; apply here.
---
Each year Pilgrims Hospices give care and comfort to over 2,500 people in east Kent who are coming to terms with an illness that sadly cannot be cured. The charity support patients to live life as well as possible until the very end, free from pain and distress.