Memory Trees: David's story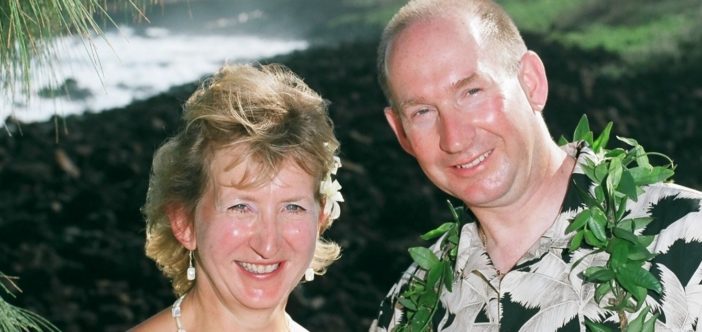 After David Randall's wife, Jill, was cared for by Pilgrims Hospices in 2014, he decided to dedicate a gold leaf in her memory as part of our Memory Trees campaign. Here, David shares how this and attending Pilgrims' in memory events helps him to celebrate and remember Jill.
---
"In everyone's life there is someone, that one, defining someone that takes your life and changes it. My beautiful, brilliant woman has been taken from me too soon. I hoped more than anything that we would be allowed to grow old together, but now I must find a way to go on without her, and to honour her memory. I will do this. I will continue to learn from Jill, overcome this tragedy and transform it into a hope for the future."
I heard these words last year and thought they perfectly captured what Jill means to me and my feelings towards losing my wonderful wife. She was my best friend, my rock, my darling, my everything. She was such a caring, kind person and always put everyone else before her. Jill had a great sense of humour and the most beautiful smile, she truly lit up people's lives. She was an extremely positive person and always looked on the bright side. She was one of the most determined people you would ever meet and such a wonderfully generous lady.
Whenever I visit the hospice in Canterbury, I always go and look at the Memory Tree and think about Jill, and it's very comforting to see that she will never be forgotten.

David
It was March 2009 that Jill was diagnosed with bowel cancer. At this time, neither of us really understood what it all meant, but Jill fought so hard to make sure that her cancer didn't stop her. For five years she lived her life to the full, even through the tough times. In true Jill style, her sheer determination meant we still managed to go on lovely holidays to New Zealand, Austria and Italy, and had many UK cottage holidays with our beloved dog Barney.
Together we pushed boundaries; walking hills and mountains with our dogs, travelling to far flung places and marrying on the Hawaiian Island of Kauai in 2006 – Jill looked so beautiful that day. She had a real daredevil side too, soon after chemotherapy she was throwing herself onto a rope swing across Loweswater Lake in Cumbria!
We packed so much into our 22 years together; more than most people would in a lifetime. It was a privilege to share my life with Jill. She is so very much loved and still today desperately missed, but she will forever be remembered in mine and all her friends' hearts.
In 2014, Pilgrims Hospices became involved with Jill's care, providing invaluable home visits, sitting and talking with Jill, cuddling her and providing reassurance at a scary time in both of our lives.
After sadly losing Jill that year, I started to attend functions at the Canterbury hospice including their Sunflower Memories and Trees of Love events, which I always find comforting. The hospice also provided me with complementary therapy, which was so important after I lost Jill and as I tried to cope and carry on with life as she would have wanted me to.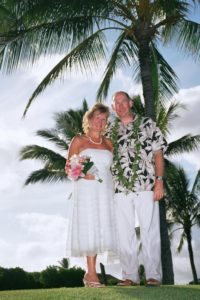 I decided that in Jill's memory I wanted to make a monthly donation to the hospice, to help an organisation that over a short period of time had provided such fantastic support to us both, and which will hopefully, in a small way, help others who sadly find themselves in a similar situation. When the Memory Trees campaign was started, it was the perfect way to continue to support a special local charity whilst allowing me to honour and cherish Jill by having a gold leaf in her memory.
Whenever I visit the hospice in Canterbury, I always go and look at the Memory Tree and think about Jill, and it's very comforting to see that she will never be forgotten. The work of Pilgrims Hospices is difficult to measure; it is invaluable to patients, relatives and friends and until you need their support, most people probably don't realise what a fantastic service they provide.
I hope in a small way that my monthly donation can help others facing difficult and heartbreaking situations.
We understand how important it is to pay tribute to your loved ones and continue to celebrate their lives.
If you'd like to dedicate a leaf on one of our Memory Trees please visit pilgrimshospices.org/memorytree or contact our friendly Supporter Relations team on 01227 782 062.
---
If you or someone you know is coping with a life limiting illness and you think you may benefit from Pilgrims free services, talk to your GP or Healthcare Professional about your options or click here to read about our Wellbeing and Social Programme.