"It's about being attentive to each person's needs, religious or not" – Spiritual Care Awareness Month 2022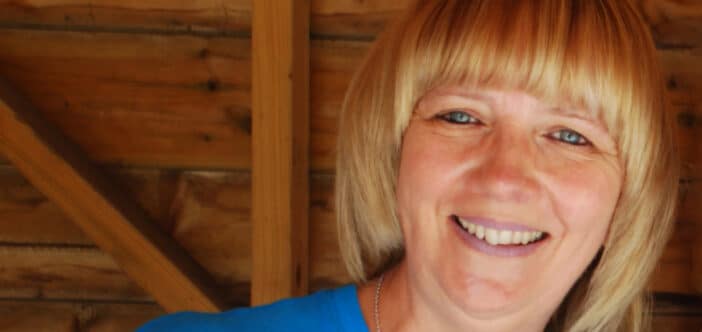 Petra Kerr has been a Spiritual Care Volunteer at Pilgrims Hospices since 2016.
She shares what inspired her to get involved and why she enjoys her role.
---
In 2015, I felt I was being called to help people in their time of need, so I enrolled on a course called 'Pastoral Care' organised by the Diocese of Canterbury. Once completed, I then attended another course, 'Funeral and Bereavement'. Contemplating where I could develop my skills, I was instantly drawn to Pilgrims Hospices.
I met with Martyn Yates in 2016 and immediately knew that Pilgrims is where I wanted to be; within a couple of weeks, I had become a Spiritual Care Volunteer.
I always remember Martyn saying to me, 'never be afraid to laugh in here'. At the time, I thought, 'how very strange', but I genuinely have had some really funny moments with staff, patients and families.
I was also blessed in 2017 to be given authorisation from the Bishop of Dover to administer the sacraments as and when required; this was a great privilege for me.
I'm often asked if you have to be religious to receive pastoral or spiritual care. I believe not. For me, it's about being attentive to each person's needs, religious or not. It's about being compassionate and considerate. It's not always about speaking, either; a simple holding of hands is sometimes all it takes.  I strongly believe that spiritual care plays a crucial part within hospice care, as it's about helping the patient and their family manage any uncertainties they may have and listening to and responding to their needs.
I feel honoured and humbled to be a part of the amazing work Pilgrims do.
Would you like to become a Spiritual Care Volunteer for Pilgrims and make a positive difference to people living with an incurable illness in east Kent?
---
Pilgrims Hospices celebrated Spiritual Care Awareness Month throughout January 2022, showcasing the many ways that spiritual care can make a positive difference to patients, their families, carers and loved ones.
---
There's much more to death than we think; what if it isn't just an ending, but an event we can plan for? Thinking beyond the four walls of hospices and hospitals, we have the chance to approach it with confidence and plan a good death. After Wards is a collection of insights and ideas from people who can help us all to re-imagine this essential part of life, and to live well until we die.
Continue the conversation at our Time to Talk events with film screenings, poetry readings, Death Cafes and much more.