Rob's head shave raises over £790 for Pilgrims Hospices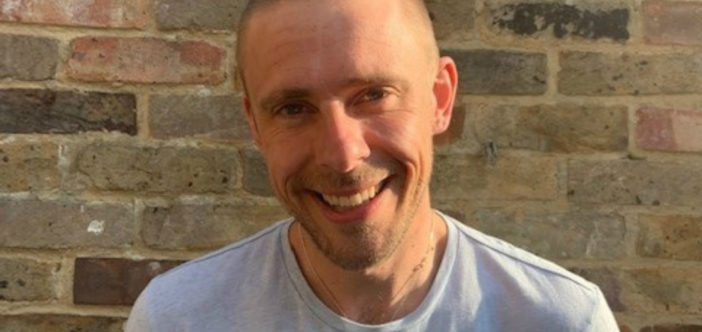 Local estate agent branch manager, Robert Lear from Oakwood Homes continues to fundraise for his local Pilgrims Hospices charity in spite of the current lockdown conditions. Rob's spontaneous head shave has raised over £790 for vital end of life care within the community.
---
The 'brave shave' took place earlier this month at Rob's and his partner Rebecca's home in Ramsgate. At the prospect of keeping his locks well-groomed during these difficult times, Rob decided a head shave would be a good option and an opportunity to raise some funds for Pilgrims Still Here, Still Caring campaign by asking friends, family and colleagues to sponsor his daring deed.
Pilgrims is a charity very close to my heart.

Rob Lear
Rob who turns 35 later this month said: "Pilgrims is a charity very close to my heart, I have known friends who have been cared for by the hospice and I wanted to show my appreciation for everything they do; they really do a great job.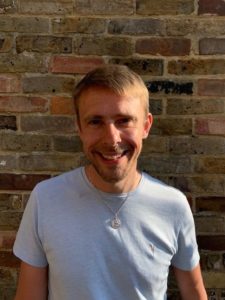 "I would just like to thank everyone who supported me and donated towards this amazing charity. Pilgrims Hospices go above and beyond to help and care for our loved ones. I'm delighted with the amount raised from the head shave.
"Thank you everyone and, stay safe."
Rob is a regular Pilgrims supporter and has taken on challenges that have included charity go karting and chest waxing in the past. During lockdown he's busy doing lots of cooking with Rebecca and enjoying Bluebell; their 7-month-old golden retriever dog.
Karen Kenward, Pilgrims Thanet Community Fundraising Manager said: "We are most grateful for the incredible people like Rob who continue to fundraise for our charity while in lockdown. It means we can continue to provide support for those who need our care the most within the community.
"It costs £20 to provide each hour of nursing care; Rob and his supporters have helped provide just over 39 hours to the next person who needs us. Thank you to each and every one of you that made a donation to make this possible and, most of all thank you Rob for taking on this challenge."
There are so many ways you can continue to support Pilgrims, even from your homes. Visit the Pilgrims website for some virtual challenges and become a #StayHomeHospiceHero and help to make a difference from your home.
If you would like to take on a challenge in support of Pilgrims we would love to hear from you. Please contact our fundraising team or join our new virtual Facebook community for ideas.
We need you more than ever; our local community means everything to us.
Thank you.
---
Each year Pilgrims Hospices give care and comfort to over 2,400 people in east Kent coming to terms with an illness that sadly cannot be cured. The charity supports patients to live life as well as possible until the very end, free from pain and distress. To offer these services charity must raise £11 million each year from the generous local community.