Christmas Tree Recycling – Thanet
Friday 6 January 2023 - Monday 9 January 2023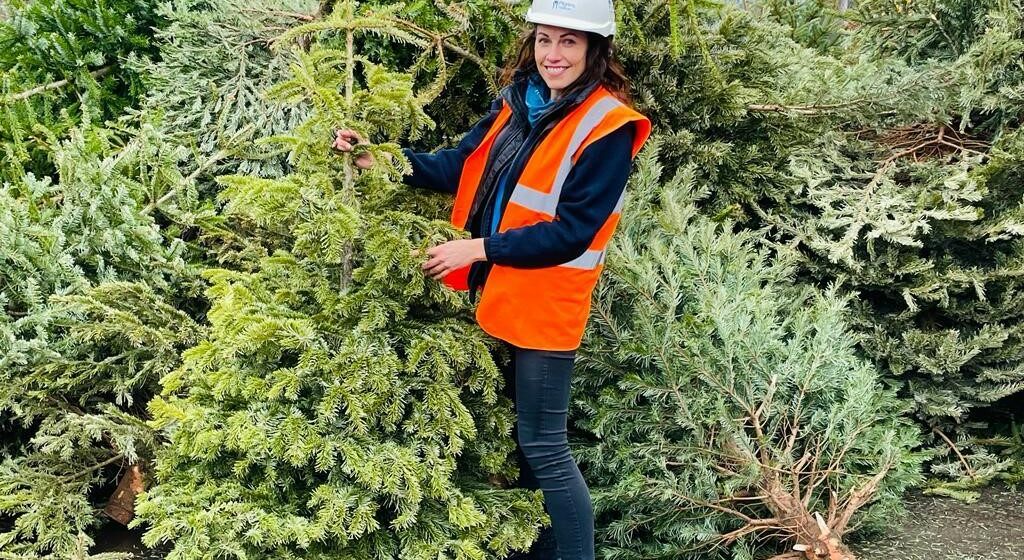 Say farewell to your festive fir with our hassle-free tree collection service for local hospice care.
Bookings for tree collections in the Thanet District Council area have now closed. Thank you to everyone who has donated to the Tree Recycling scheme this year. We look forward to collecting your tree during the dates below.
Back for its 2nd year, residents in the Thanet District Council area can register their real Christmas trees in return for a chosen donation, and our friendly team of Pilgrims volunteers will collect them from outside homes.
We will be collecting in the following areas between 6th - 9th January 2023:
Margate
Ramsgate
Broadstairs
Westgate-on-Sea
Birchington
St Nicholas-at-Wade
Minster
Surrounding villages within the Thanet District Council area
Check whether your address is in the Thanet District Council area here!
---
Register and donate by midnight on Monday 2 January 2023, and doorstep collections will take place between Friday 6th and Monday 9th January 2023.
Pilgrims volunteers will be collecting trees on specially-planned routes from households in the Thanet Council District area. Once booked, the Pilgrims team will email you to confirm your registration, and in the days prior to the collection with instructions for your tree.
There's no need to mess up your car with pine needles, Pilgrims will do all the hard work for you and, in turn, you will be helping to support the vital end-of-life care of local people through your donation.
Tree Recycling doorstep collections are returning to Thanet, and this year we're excited to extend to the entirety of the Thanet District Council area. We hope that our community supports their local hospice by donating and booking their tree in for collection.

Karen Kenward, Pilgrims Hospices Thanet Community Fundraising Manager
Registration
You must register your tree for collection by midnight on Monday 2nd January 2023.
Bookings have now closed.
Please note:
Collections will take place between Friday 7th and Monday 9th January 2023 from 7:30 - 16:00.
All trees must be left in a clearly visible and safely accessible place at your property. We cannot accept responsibility for collecting your tree without accurate instructions and we cannot return to collect trees which could not be easily found by our crews.
Our volunteer tree collectors will be working hard to collect hundreds of trees across the weekend so, when booking, please give an accurate description of the location where the tree will be left at your property, including a What3Words location.
Any trees over 8ft tall or 4ft wide must be chopped to reasonably-sized pieces in advance of collection. Larger trees will not be collected due to vehicle restrictions.
Please let us know when booking if you have more than one tree (maximum of 2 trees per household).
Trees with decorations, in bases or pots will not be collected, as these cannot be recycled with the trees. Please make sure only the tree is left out for collection. Trees must be left at the exterior of the front of your property and please do not block public access.
Tree recycling is operated as a free service by Pilgrims Hospices. Please show your appreciation by giving generously to support Pilgrims Hospices to be there for the next family who needs our specialist care.
Check whether your address is in the Thanet District Council area here!
---
How your donation could help
This Christmas, your kind support could help local people who are living with a life-limiting illness.
£12 could pay for a patient's Christmas dinner.
£15 could give a complementary therapy session to a patient, relieving anxiety.
£20 could provide for a physiotherapy session to help a patient stay active and enjoy festive games with their family on Christmas day.
£30 could enable our Community Team to hold a consultation with a patient in their own home.
£45 could pay for one-on-one counselling for someone struggling to cope with the loss of a loved one this festive season.
£100 could allow our community nurses to continue making home visits, ensuring that patients can spend Christmas at home with family and friends.

How are the Christmas trees recycled and how is the money raised?
The last Christmas tree recycling campaign raised over £42,000 to support the vital care of patients facing incurable illness in east Kent, with more than 2,250 real Christmas trees collected in Ashford, Canterbury and Thanet. We are only able to raise this through our community giving generously when registering online.
Once your tree has been collected, it is taken to a local Household Waste & Recycling Centre, with the support of Kent County Council and FCC Environment. From there, they are taken to specialist recycling farms, Blaise Farm in West Malling and Hope Farm in Capel-le-Ferne where they are composted within a covered building system and turned into two grades of compost that are produced, these are a 20mm grade used for agricultural purposes and a 10mm grade used as a soil improver for general composting and landscaping uses. What's even better is that, whilst helping to support the charity, you will be reducing your environmental impact too. Some of our trees are also chipped and used for composts locally, some are chipped and donated to an animal rescue centre. So, as you can see, your tree's onward journey is far more valuable than just being put out after Christmas.
Companies pledge support
Special thanks to our partners Kent County Council and FCC Environment, and Thanet District Council for supporting the initiative.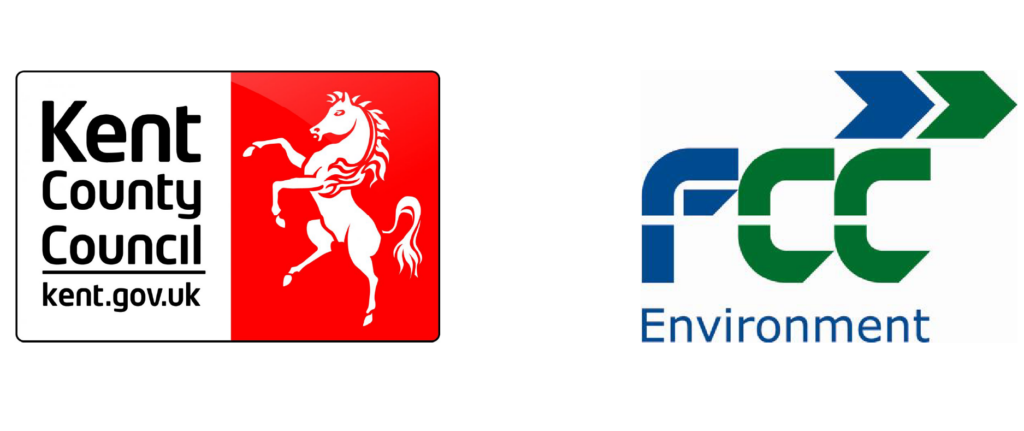 ---
Thank you so much for your support
Every generous donation from our amazing community helps to make sure we can be there for the next family who needs us.
If you or someone you love has been diagnosed with a life-limiting illness, find out about the full range of services Pilgrims can offer.
Why not embrace the spirit of Christmas even more with our other festive fundraising activities:
Santas on the Run! Tri-Series: A 3k or 5k festive fun run for the whole family to enjoy in Herne Bay, Folkestone and Margate.
Letters from Santa: Request a beautifully illustrated and personalised Letter from Santa for a loved one, in return for a donation.