With the end in mind: Talking about dying and death
Wednesday 16 May 2018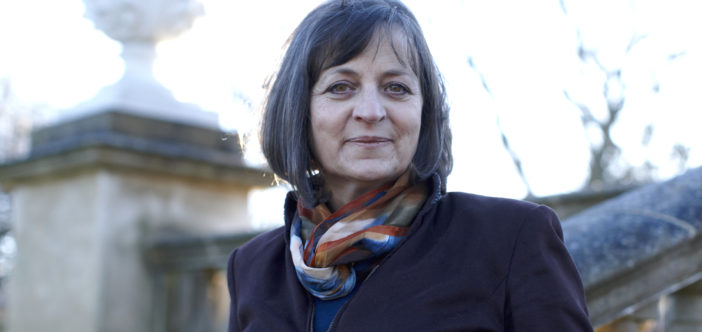 Acclaimed author Kathyrn Mannix will join Pilgrims Hospices for a talk about death during Dying Matters Awareness Week.

Pilgrims is delighted to announce that acclaimed author Dr Kathryn Mannix will visit Canterbury to talk about death, often a taboo subject in our society.
As part of Dying Matters Awareness Week, Kathryn will be in conversation with Pilgrims' medical director Andrew Thorns at 6:45pm on Wednesday 16 May at the University of Kent, Canterbury.
Open to all members of the public, this free event is a major highlight in Pilgrims' Dying Matters Awareness Week events programme.
Kathryn specialises in palliative care and is a cognitive behaviour therapist. She has run palliative care services in community, hospice and large hospital settings. After 30 years working with people who have incurable, advanced illnesses, Kathryn is on a mission to reclaim our understanding of dying.
With touching honesty and humility, Kathryn will share her many experiences to tackle some of the most urgent, intimate and fascinating questions about the end-of-life process. Kathryn's first book – With the End in Mind: Dying, Death and Wisdom in an Age of Denial – was recently shortlisted for the 2018 Wellcome Book Prize.
Through powerful, real life and death stories, Mannix's pioneering work sends a vital message to the living and dying. During Dying Matters Awareness Week, she will explain that with the right care and understanding, people can have a 'good' death.
Pilgrims looks forward to welcoming Kathryn and guests to the University of Kent, Canterbury on Wednesday 16 May. To book on this free event, email or telephone using the contact details below.
---
Dying Matters is a coalition of 32,000 members across England and Wales that aims to help people talk more openly about dying, death and bereavement, and to make plans for the end of life. This year, Dying Matters Awareness Week takes place 14-20 May 2018 and asks a simple question: What can you do in your community? Pilgrims is hosting three events during the week, two for the public and one for professionals: