Supporters across east Kent get behind the 2.6 Challenge for Pilgrims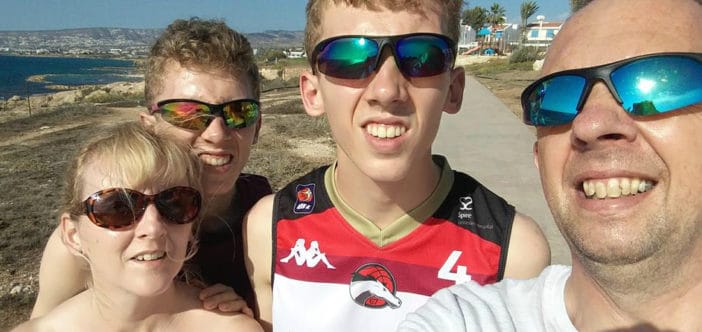 Thousands of fundraising events across the UK have been cancelled due to COVID-19, impacting charities like Pilgrims Hospices who are Still Here, Still Caring for patients and their families during these challenging times. One of the many events cancelled is the London Marathon, the world's biggest annual one-day fundraiser. So, on Sunday 26 April, what would have been the date of London Marathon, charities across the country are asking their supporters to dream up their very own 2.6 Challenge to raise vital funds.
Supporters in east Kent have got behind the campaign to raise vital funds for hospice care.
---
Alan Dudney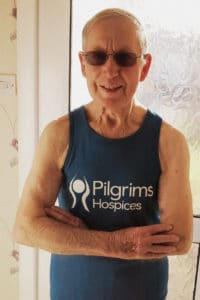 Alan, 86, was originally set to take on the London Marathon on Sunday 26 April in memory of his late wife, Daphne Dudney, who was cared for at the Canterbury hospice in September 2018. Alan is an extraordinary runner, with 2020 planning to be his 11 London Marathon! Not wanting Sunday 26 April to go unrecognised, Alan has chosen to take on a 2.6 Challenge to support Pilgrims during these challenging times. Alan will walk/jog around his garden in Herne for 2.6 hours for 10 days, totaling 26 hours of running.
The Hodges family
The Hodges family from Ashford have challenged themselves to a family relay-marathon on their at-home treadmill. The 26.2 miles will be spread between the family, with mum Kerry taking on 3 miles, 17-year-old twins, Jack and Kieran, doing 6 miles each, leaving running fanatic dad Steve to take on the final 11.2 miles. The Hodges family was inspired to support Pilgrims after Steve's dad was cared for at the Ashford hospice. Steve's mum is also a volunteer gardener at the hospice and has seen first-hand the impact that COVID-19 has had, not only on patients, families and staff but on its dedicated group of more than 1,500 volunteers.
Click here to sponsor the Hodges family via JustGiving.
Pilgrims' board of directors
Pilgrims' board of directors will also showcase some secret skills. They're taking on their the 2.6 Challenge in appreciation of the skilled and compassionate end-of-life care that the nurses, doctors and wider teams at Pilgrims are still delivering, every day, to some of the most vulnerable people in the east Kent community during the health crisis. The directors will take on a range of challenges, from Acting CEO Helen Bennett treading water for 2.6 minutes, to Dr Andrew Thorns, Director of Medicine, holding a difficult yoga shoulder stand for 2.6 minutes.
Click here to sponsor the #TeamPilgrims Director Challenge via JustGiving.
Pilgrims would like to say a big thank you to each and every person in the community who is taking on a 2.6 Challenge, a virtual fundraiser, and supporting local hospice care in any way they can. Pilgrims is Still Here, Still Caring for our local community. By using imagination and creativity to create a 2.6 Challenge, our local community is supporting us through these difficult times. We are so grateful for their help, in so many different ways, to ensure we can continue providing our expert, end-of-life care.
There are so many ways you can continue to support Pilgrims, even from your homes. Visit the Pilgrims website for some virtual challenges and become a #StayHomeHospiceHero, helping to make a difference from your home.
If you would like to take on a challenge in support of Pilgrims we would love to hear from you. Please contact our fundraising team or join our new virtual Facebook community for ideas.
We need you more than ever; our local community means everything to us.
Thank you.
---
Each year Pilgrims Hospices give care and comfort to over 2,400 people in east Kent coming to terms with an illness that sadly cannot be cured. The charity supports patient's to live life as well as possible until the very end, free from pain and distress. To offer these services charity must raise £11 million each year from the generous local community.