By leaving a gift in your Will, you'll help to ensure that each person in east Kent with an incurable illness receives the right care where and when they need it.
Pilgrims Hospices work began more than 35 years ago, with the vision of one nurse – Ann Robertson – who pledged to make sure that no one in east Kent would have to cope with a terminal illness alone. It's a promise that we work hard to keep, with the help of our hugely generous community.
Your gift is incredibly special and will help us grow for everyone needing us.
1 in
People we offer our care to is funded thanks to
people who have left us a gift in their Will.
Did you know... ?
You can leave us just 1% in your Will so that those people who are closest to you receive 99%
By deciding to remember us in your will you'll help more than
Pilgrims nurses and therapists to continue to give expert care and support
each year to thousands of people with a terminal illness across east Kent.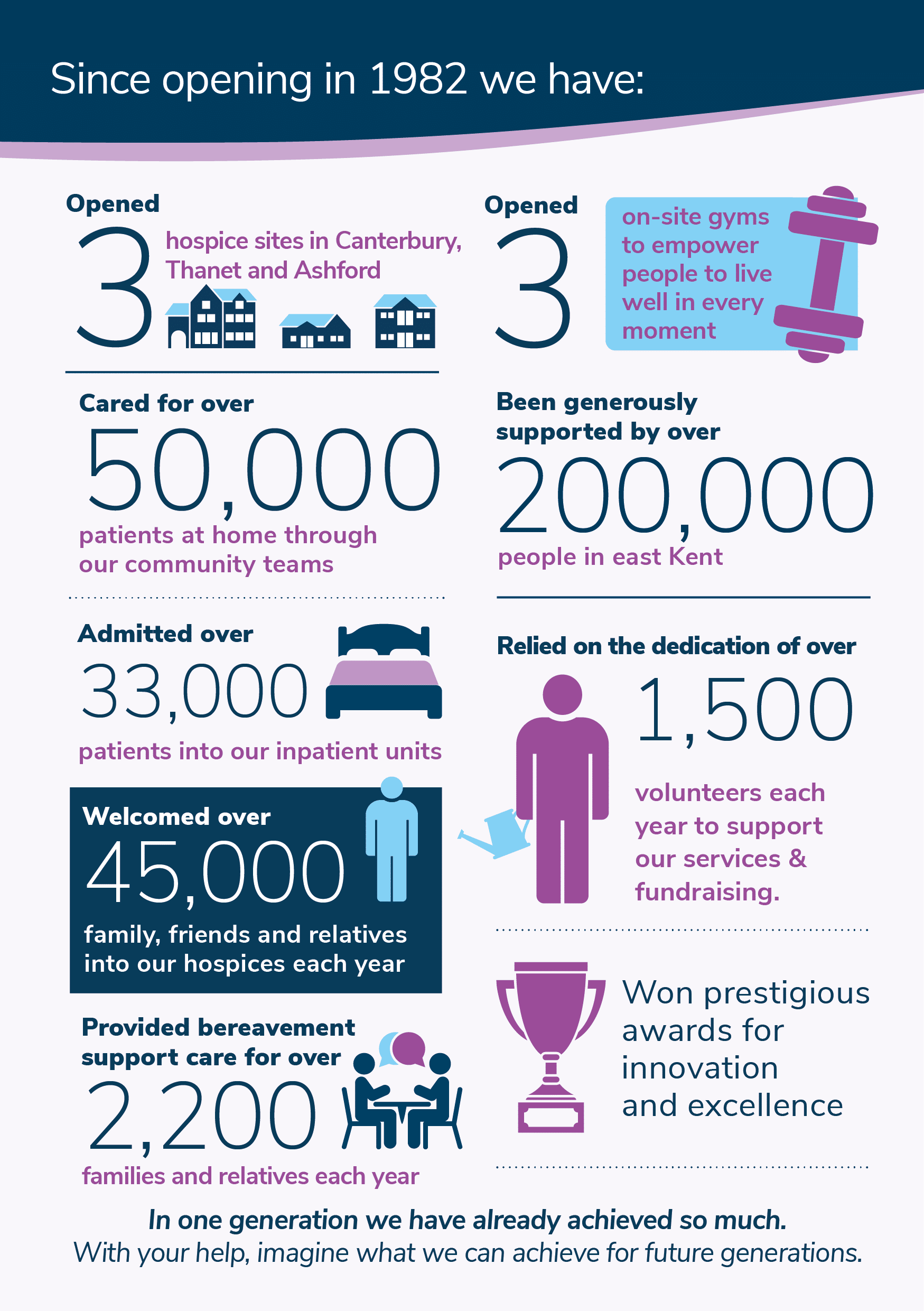 Our promises about gifts in Wills
We promise not to intrude on your privacy about this way of giving.
We will never ask you the size or type of legacy if you decide to support our work in this way.
We recognise that those closest to you, such as family and friends, come first in your Will.
We will never ask you to tell us your intentions, but if you choose to, then we are able to say thank you!
We understand that personal circumstances change and there might be a time when you must take Pilgrims Hospices out of your Will.
We promise to use your gift wisely for the benefit of future generations.
If you choose to leave a gift in your Will to Pilgrims Hospices, you will be doing something inspirational. It will cost you nothing now, but will help to secure the future of our services.
---
Your kindness will mean we can be there for the next family that needs us, not just today but always. Together, we make a difference.
The contents of this webpage are not intended to constitute as legal advice. If you are considering leaving a gift in your Will to Pilgrims Hospices, we suggest you seek your own professional advice.