Did you know...? In 2019/20 our fundraising groups raised over £45k for local hospice care. This would fund the entire running costs of all three of our inpatient units for a 48 hour period.
If you have thought about becoming a regular volunteer fundraiser with friends, family or neighbours then starting a fundraising group could be the perfect opportunity for you.
All you need is lots of enthusiasm, the commitment to raise vital funds for Pilgrims and represent our charity in the local community.
Your local community fundraiser will be with you every step of the way giving you lots of fundraising ideas and guidance.
The end-of-life care given to the patients and families by Pilgrims is just wonderful and we are determined to continue our support."

Kim Tatman, Chair of the Bramling Fundraising Group
What is a fundraising group?
Our fantastic fundraising groups raise vital funds so we can be there for the next patient living with a terminal illness and their family.
Fundraising groups help to raise awareness of Pilgrims in their local area, organising community events and activities and inspiring others to support our charity.
Your group will decide what activities you would like to organise with support from your local community fundraiser.
Volunteers meet regularly to plan and hold their fundraising events and activities. Where you meet and how often you meet is up to you but all members will be committed to making the group a success.

Top Tips for making your fundraising group a success!
Derek Kemp, Chairperson of the Folkestone Fundraising Group shares his top tips for making your group a success:
Identify what skill sets and interests your members have. This will help you to decide what events and activities you do.
Each group needs one or two proactive members who are happy to take on key roles such as a Chairperson and Treasurer.
Don't forget to update all members on how much money the group has raised and the difference your support is making.
Set an annual target to keep the group motivated and focussed.
We've put together a Fundraising Group Pack full of top tips, advice, guidance and everything you'll need for being part of a Fundraising Group for Pilgrims Hospices.
Download your Fundraising Group Pack today!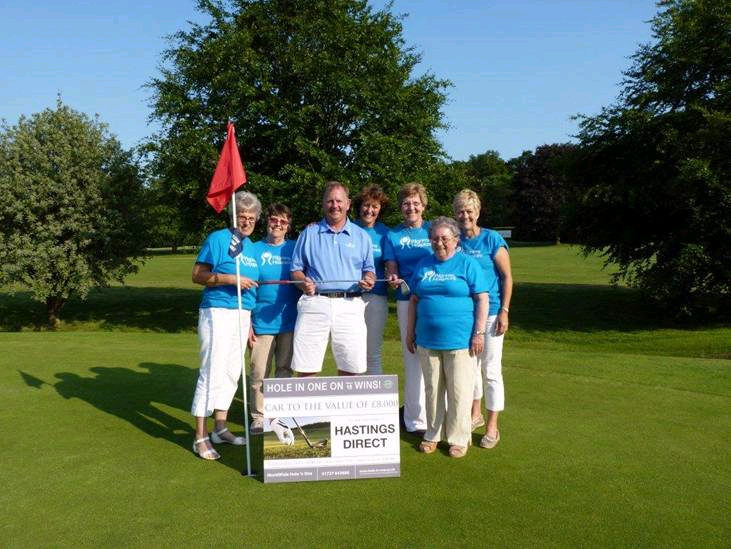 FAQ's
How do I start a fundraising group?
If you are interested in starting a fundraising group contact our fundraising team on fundraising@pilgrimshospices.org and your local community fundraiser will get in touch with you.
How much money do we have to raise each year?
A fully established fundraising group raises on average £8,000 each year. This will vary on the size of your group though and the amount of events you choose to hold. For a group in its first year we encourage you to set a target of £2,500.
How many events do we have to organise each year?
We recommend you organise a minimum of three events each year. The size and type of event is up to the members of the group but you will always have the support of your local community fundraiser.
How much time do I have to commit?
This is dependent on personal commitments of each member. Each group will decide when and where they meet and how often. We recommend that you hold a planning meeting at the start of every new fundraising year and a wash up meeting to review how your activities have gone over the last 12 months.
How many members does my group need to have?
Each group will vary in size and might start off with just 2 or 3 members with numbers increasing as your group becomes more established.
What support will I receive from Pilgrims Hospices?
Your local community fundraiser will make sure you have everything you need to make your group a success. We will attend your planning meetings and give you advice and guidance for your fundraising activities. You will also have the support of other fundraising groups who will be on hand to answer any questions you may have.
---
We would love to hear from you if you are interested in becoming a regular volunteer fundraiser and would like to start your own fundraising group.
Our fundraising groups are making a big difference and during 19/20 raised over £45k for Pilgrims. Your support will mean that together, we will continue to be there for the patients living with a terminal illness and their families, free of charge, for as long as they need us.
---
We're accredited by REVAMP, a quality mark for Volunteer Involving Organisations developed by Stronger Kent Communities, a leading provider of support for the voluntary sector in Kent.