Sunflower Memories 2022

Thank you to all who chose to remember their loved one with a sunflower for Sunflower Memories 2022!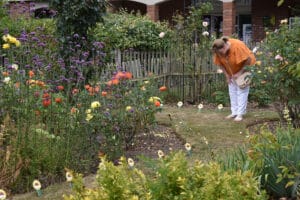 Thank you to everyone who took part in Sunflower Memories this year. Over 600 sunflower markers decorated our hospice gardens at Canterbury, Thanet and Ashford, dedicated to lost loved ones.
This year's Sunflower Memories Appeal has raised over £35,000 for hospice care! This is enough to cover the full costs of our community care teams across all three hospices for over a week, helping them provide expert care and support to our patients that prefer to spend their last days at home surrounded by family and friends.
We are now no longer receiving donations for this remembrance, however you can still watch our special Sunflower Memories 2022 film above.
Here are some of the loved ones you remembered for Sunflower Memories...
---
Thank you so much for your support
Every generous donation from our amazing community of supporters helps to make sure we can be there for the next family who needs us. For more information on how you can support us from home, please go to our donation page.
If you or someone you love has been diagnosed with a life limiting illness, find out about the full range of services Pilgrims can offer.