16th July 2021
An anonymous thank you for Pilgrims staff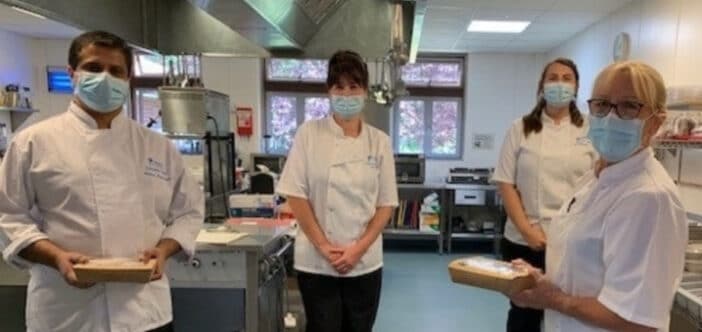 The staff at Pilgrims Hospices celebrated the first Frontline Workers' Day on Monday 5 July 2021 with an afternoon tea box gifted by an anonymous donor.
---
On this important day when the country recognised and thanked all colleagues in the NHS, social care and frontline workers, it was explained, the donor felt it was something very personal that could be a treat for the staff on all three of the hospice sites in Ashford, Canterbury and Thanet.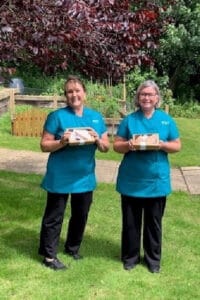 The generous gesture was made by a member of the public, Mr C. who explained he'd experienced hospice support for a member of his family and recognised the importance of hospices within the local community. The difficult experience of end-of-life care for a loved one was made more bearable by the warmth and love given by everyone at the hospices.
Mr C. explained he had also been extremely ill when struck down by the COVID virus. Many of us are aware that having a near death experience has a way of making you review life and the things around you that are important. He is now slowly recovering and should return to full health thanks to the support and care of the amazing NHS.
The gift boxes were managed with the support of Ian Ashton, Pilgrims Hospices Catering Manager, who purchased ingredients and products on behalf of our benefactor. Ian said: "We were touched by the kindness of this member of the public. We offered a range of sandwiches, cakes, fruit and savouries for all dietary requirements regardless of the shift pattern that staff worked on the day.
"My team loved being part of this kind gesture and were proud to do some extra baking to make treats for the special day.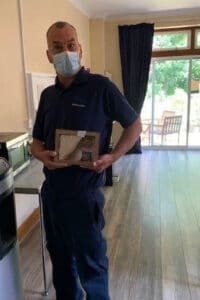 "As we explained to staff as the event approached, many of them planned to gather with their colleagues for mini picnics in the hospice gardens. Those who worked different shifts were able to take their boxes home to share with family, or if they couldn't make it on to the site on the day staff could collect their tea box the next day as they were safely preserved in the hospice fridges."
Although it was a day to celebrate, at 11:00am Pilgrims paused for two minutes to remember the men and women from the NHS, social care and other key services who lost their lives in the service of others, and the nation also took time out to remember the sacrifice of so many people.
Helen Bennett, Pilgrims Hospices Chief Executive said: "This was such a thoughtful gesture, we are very humbled to have been so highly thought of by a member of the public.
"At the hospices, we take great pride in providing a very special level of care for people at the end of their lives. Ensuring we do as much as possible for their loved ones is important too. Thank you very much Mr C., we are pleased to know you are recovering well yourself."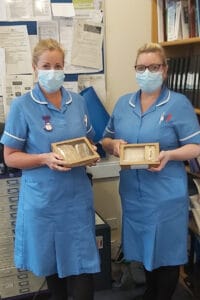 Once we have put 2020 firmly behind us, this is the chance for a huge community celebration, with our minds firmly fixed on the amazing work of our NHS and frontline heroes.
Hannah Sole, Pilgrims Supporter Relations Team Leader said: "I'm very proud of my team who have been here throughout this difficult year; providing non-clinical and essential support to those who need to contact the hospices for a wide variety of reasons. We've adapted our working practices to ensure safety throughout the working days. What a lovely treat from Mr. C., it's great to be recognised along with our clinical and care colleagues, we are all part of the Pilgrims family, offering care and support to people currently using our services and those who continue to need our support or support us, after their loved ones have passed away."
---
Pilgrims Hospices cares for more than 2,500 local people each year, free of charge, during the most challenging time in their lives. We offer care and support in people's own homes, in the community and in their inpatient units as well as running a 24-hour advice line.