7th December 2017
Sunflowers tell story of Billy's everlasting love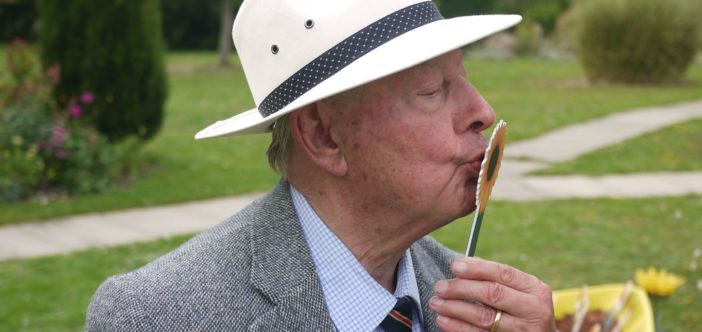 Pilgrims Sunflower Memories events are a popular way to support the hospice while remembering loved ones, as supporter William 'Billy' Corney explains.
I first met Joyce through the church in Romford when we were both nearly 60. She seemed very quiet at first. I started driving her home and we soon became good friends. One day she looked at me very directly and said "Billy, I love you." I will never forget that moment. I couldn't help thinking "What would she want with me?!" She was the most beautiful women in the world, with a smile that could light up any room. We'd waited our whole lives to find one another.
We married 10 years later when we were both in our 70's. It was a marriage filled with miracles, and the most incredible time of my life. When she became ill it was important for me that I was the one looking after her. I cared for her right up to the very last moment. The Hospice nurses were really supportive during this time, visiting and making sure she was comfortable.
Now Pilgrims Hospices Sunflower Memories Appeal is a wonderful opportunity for me to express my love for Joyce. The picture of me kissing her Sunflower says it all! Everyone is there because of love, and Joyce would love to think of me celebrating her life in this way. I am looking forward to dedicating a sunflower again this year and being part of the Sunflower Day celebrations.