27th October 2022
Let the music play on: Neil creates lasting legacy with the Blackbird Project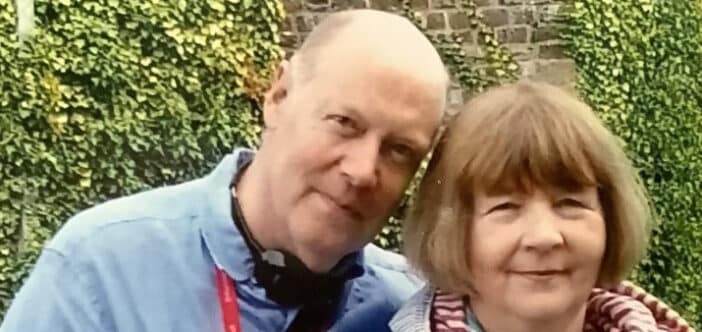 In 2019, Pilgrims Hospices launched the Blackbird Project, enabling patients to record messages for their loved ones to keep forever on special blackbird-shaped USB sticks. The project was started by Sheena and Nick Jackaman, whose son Ben received Pilgrims' care.
When Neil Wright from Deal was referred to Pilgrims after being diagnosed with cancer, the charity helped him to make a recording for his wife, Pamela. Here, she shares why the Blackbird Project is so special.
---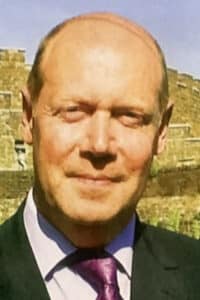 When my father died suddenly in 1984, I longed to hear the sound of his voice again. We had a reel-to-reel tape recorder from childhood that Dad would use to sing and talk to us. Unfortunately, the tapes were old and fragile, so they became twisted and ravelled up when they played, and I was very disappointed to find they wouldn't work.
Sadly, my late husband, Neil, was diagnosed with cancer in September 2019. I cared for him at home, and when he was unable to stand and walk, we had a bed downstairs so he could look out on his garden, which he loved. We liked watching the blackbird that visited there.
We became aware of the Blackbird Project when Neil was referred to and supported by Pilgrims Hospices, and saw the brochure they had designed and produced. During this time, in April 2021, Sara Hennessy, an occupational therapist at the Thanet hospice, came to our house and helped Neil to record a message for me that I could listen to in the future. I think this is an excellent service, giving terminally ill patients the opportunity and assistance to leave a personal message for their loved ones on a blackbird-shaped USB stick.
Neil was a talented musician and he contributed greatly to the community, giving his time freely to support the arts, theatre events and festivals in Kent, particularly in his hometown of Deal. Neil knew the Jackaman family, having taught Ben and Anna, his sister, during his career, and was sad to hear that Ben passed away aged 34 from cancer at Pilgrims Hospice Canterbury.
I have listened to my dear husband Neil's Blackbird recording and it is wonderful to hear his voice. It brings me great comfort and is a treasured possession.

Pamela
As Neil's illness progressed, we talked about Ben's legacy and decided that when the time came, donations kindly given in remembrance of Neil should go to the Blackbird Project as it is such a wonderful idea.
On 11 August 2021, Neil was admitted to the Thanet hospice for pain relief, where he stayed for three weeks. All the staff were very compassionate and caring; they provided a welcoming and comfortable environment for us to be together during such a difficult time. Neil returned home with a care plan for support in the community.
His passion for music stayed with him throughout this time, until sadly he passed away at home on 12 October 2021.
I have listened to my dear husband Neil's Blackbird recording and it is wonderful to hear his voice. It brings me great comfort and is a treasured possession. I'm sure many other patients and their loved ones who Pilgrims care for will continue to benefit as much as I have from this project in the future.
---
Pilgrims Hospices cares for thousands of local people each year, free of charge, during the most challenging time in their lives. They offer care and support in people's own homes, in the community and in their inpatient units as well as running a 24-hour advice line.