26th August 2021
Charity Cycle Challenge raises £1 millionth pound for Pilgrims Hospices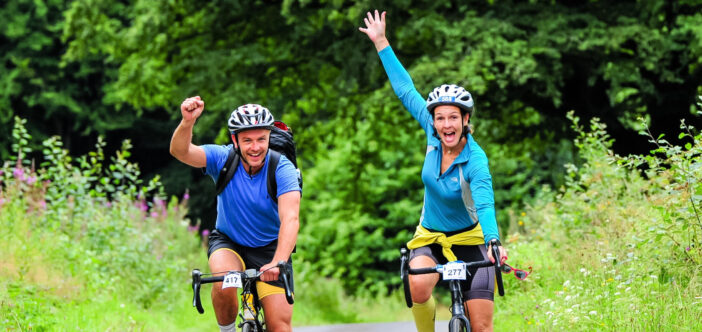 Hundreds of brave cyclists took to the lanes and hills of east Kent on Sunday 22 August despite some challenging weather conditions across the county. Their heroic efforts were in support of Pilgrims Hospices, who care for more than 2,500 people each year living with an incurable illness.
---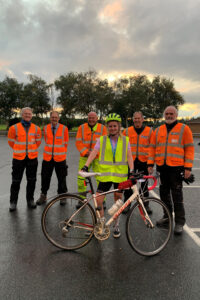 The Cycle Challenge, known as Kent's biggest bike ride, has been held annually since 2010 and is a favourite among cyclists of all abilities. Riders took on five possible routes from 30 miles up to a leg-testing 125 miles, all starting from the event HQ at the University of Kent, Canterbury.
This year's sell-out event returned after a 2020 hiatus and cyclists were determined to show their support regardless of some unseasonable rain affecting portions of the day.
Event Manager, Robert Grew, told us, "I'm blown away by the incredible efforts of our cyclists, many of whom turn out year after year to support the ride. From early estimations, this year's ride has raised in excess of £95,000 for hospice care, and sponsorship will be coming in for several weeks to come. This means that we have reached the astonishing milestone of the Cycle Challenge having raised £1 million for hospice care since the very first ride back in 2010!
"I'm immensely proud of everyone involved in making the event such a safe and enjoyable day. From the fantastic signage volunteers, to the enthusiasm at our rest stops. I'd especially like to thank the local cycle mechanics who supported at rest stops and Kent Event Marshals who had a busy day providing roadside assistance to cyclists from the first to the very last rider. Not to forget our amazing cyclists themselves!"
Participants collectively cycled over 43,000 miles on Sunday, which is equivalent to riding from London to India more than seven times!
Judy Tsai and Steve Ball from Herne Bay have raised £3,500 in sponsorship.  Steve said: "We had a fantastic day and it's great to see the Cycle Challenge back again.  We are both very proud to support Pilgrims Hospices, and wish to thank everyone who kindly donated, especially Judy's family in Thailand who have been very generous in helping us to achieve this brilliant total."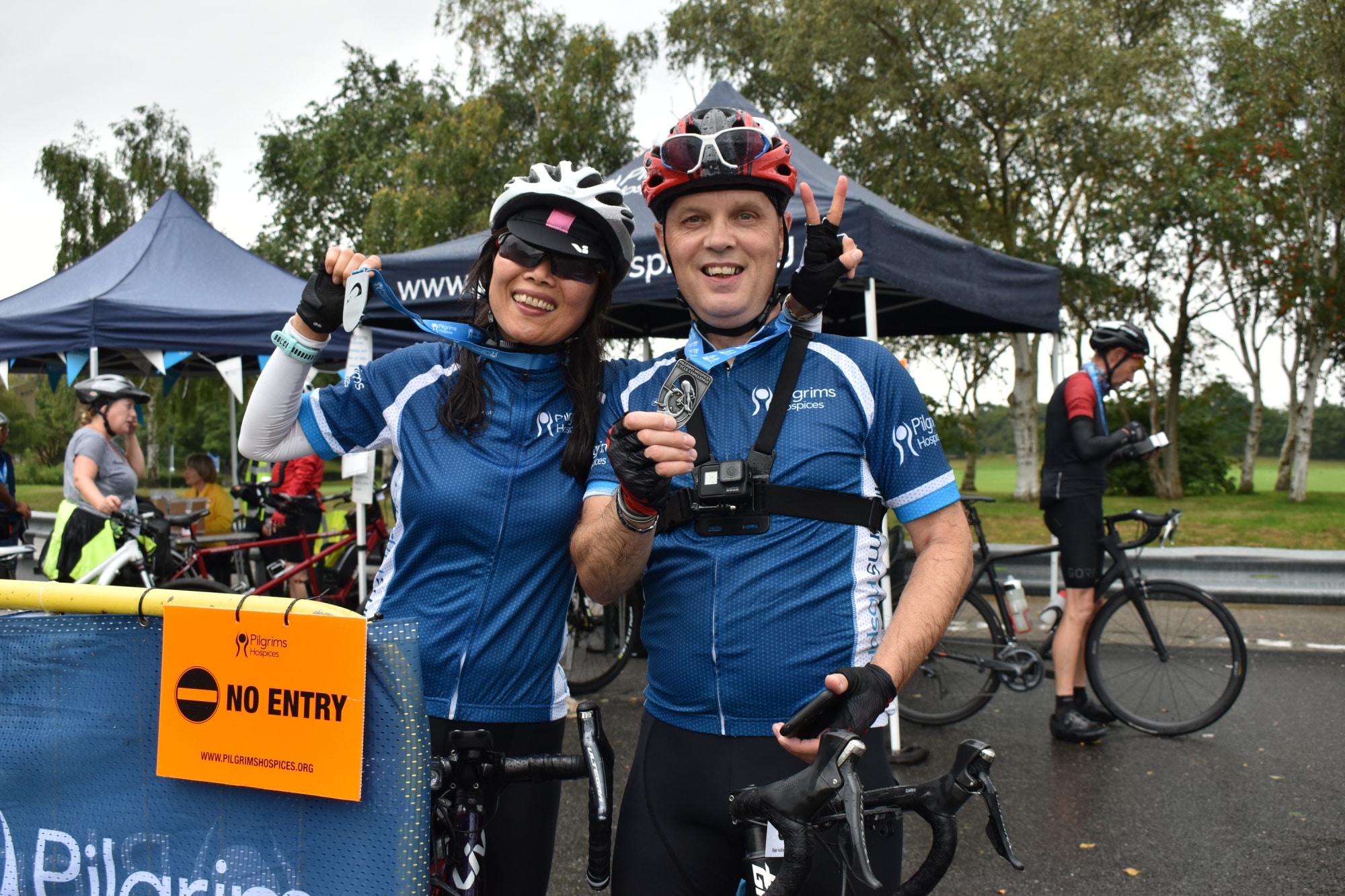 Pilgrims Hospices has been providing skilled and compassionate end-of-life care for the people of east Kent for over 35 years. From their inpatient units in Canterbury, Ashford and Thanet, and in patient's own homes, they support people living with incurable illness to live well; making them comfortable, alleviating pain and enabling them to make the most of the time they have. With just 20% of funding coming from the NHS, the charity relies on the generosity of the local community to continue being there for the families who need them.
Barretts of Canterbury have been a long-term sponsor of the event, and the business's CEO, Paul Barrett, was instrumental in the ride's early years. A keen cyclist himself, he told us, "It's a real privilege to be part of such a well organised event. I honestly can't think of another cycling event that comes close to the Pilgrims Cycle Challenge. It's so polished.
"The signage and catering are always excellent and the smiles that greet you at every stop keep you going throughout the day."
Click here to view photographs from the day on our Facebook page.
Avid cyclists won't have to wait too long for next year's event.
The Pilgrims Cycle Challenge will be returning to its usual time of year on Sunday 1 May 2022.
---
Each year Pilgrims Hospices give care and comfort to over 2,500 people in east Kent who are coming to terms with an illness that sadly cannot be cured.  The charity support patients to live life as well as possible until the very end, free from pain and distress.