30th September 2019
Ramsgate firefighters support Pilgrims Colour Run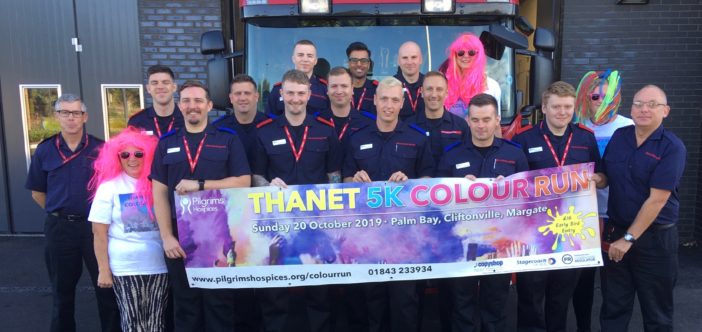 The Ramsgate firefighters are supporting this year's 5K Colour Run in memory of their friend and work colleague Dave Halls, who was a watch manager for many years.
---
Brett Andrews, friend and work colleague said: "We want to give something back to Pilgrims Hospices in support of the wonderful palliative care Dave received this year. We feel this fun and colourful event is a perfect way to reflect Dave's memory and raise funds and awareness for the charity that cared for him and his family.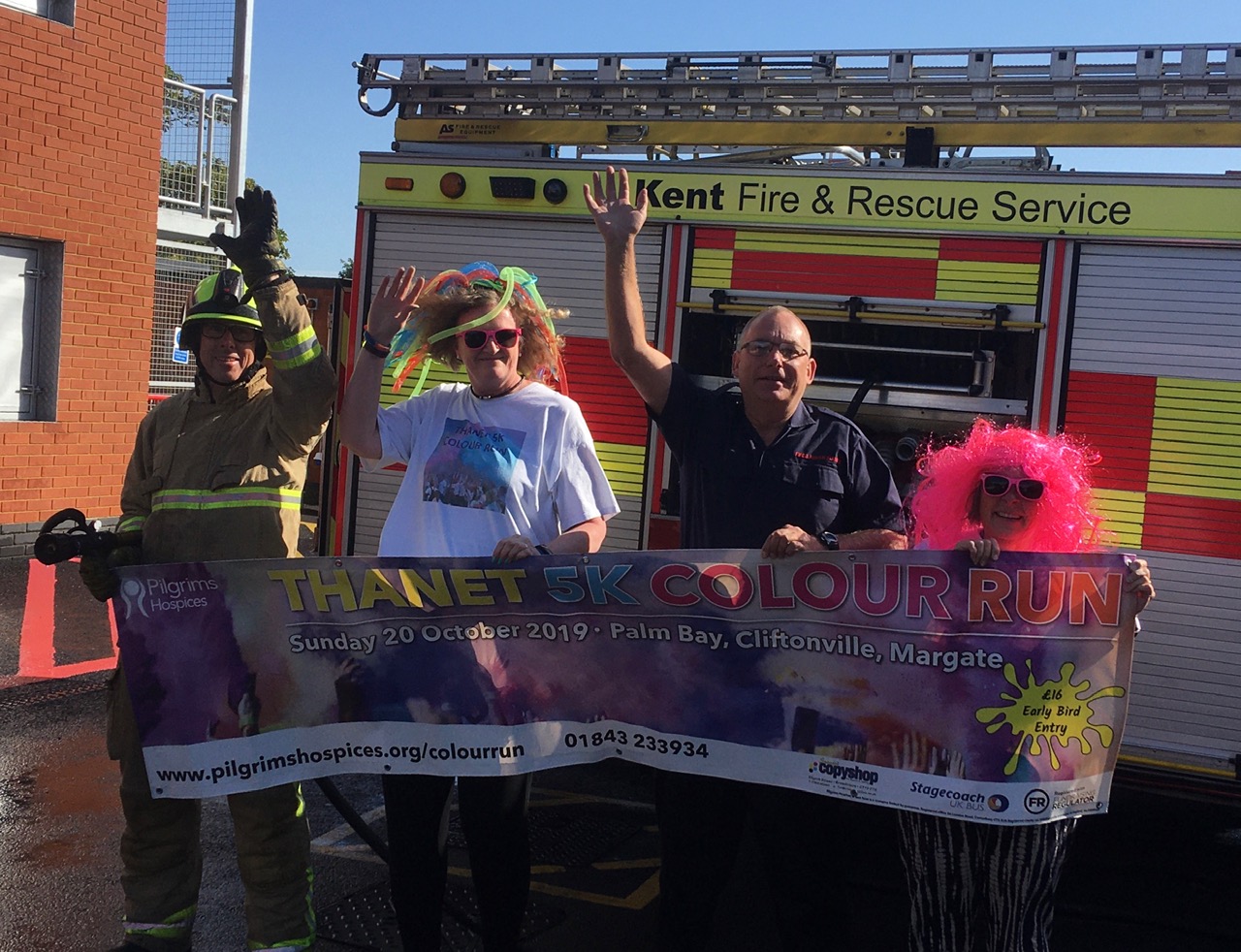 "The charity 5k Colour Run is taking place on Sunday 20 October at The Oval, Cliftonville, Margate if anyone wants to join us, or you can make a donation to www.justgiving.com/fundraising/brett-andrews."
This family-friendly 5K event is an explosion of colour fun

Karen Kenward, Pilgrims Hospices
Karen Kenward, Community Fundraising Manager and organiser of the event said: "This really is a fun event; with a Zumba warm-up, followed by an amazing colour blast prior to the start and even more colour as you run, walk or jog through colour stations along the coastal route. Everyone receives a colour sachet, white tee shirt and funky glasses on the day and a stunning Colour Run medal at the finish.
If you would like to join this event; waste no time and sign up today! You will have fun and laughter all the way and knowing that you will be helping provide care for the next person that needs us, will make this even more special."
Thanet 5K Colour Run – Sunday 20 October 2019
The Oval, Palm Bay, Cliftonville, Margate CT9 2GB
This family-friendly 5K event is an explosion of colour fun. Take in amazing coastal views as you run, walk or jog through clouds of brightly coloured powder paint around the route.
Standard entry price until 14 October, you can also sign up on the day, registration desks open at 9.30am.
Sign up today at www.pilgrimshospices.org/colourrun.
---
If you or someone you know is coping with a life-limiting illness and you think you may benefit from Pilgrims support, talk to your GP or Healthcare Professional about the options or click here to read about our Wellbeing Programme.