30th August 2023
Pilgrims Matters virtual edition – Autumn/Winter 2023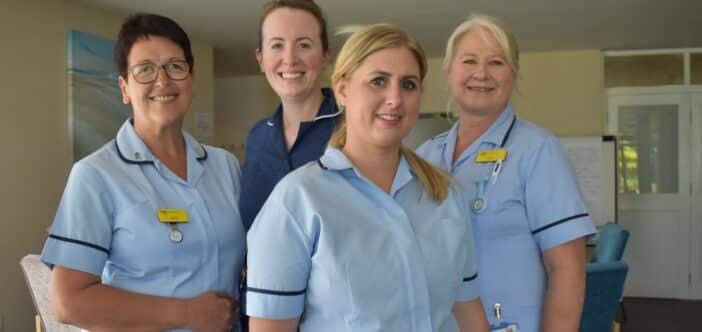 As the winter approaches, we find ourselves entering a season of reflection, compassion, and connection. In this edition, we aim to bring you stories, insights, and information that resonate with the spirit of the upcoming winter months.
---
In this edition, you'll find:
Give the gift of care – Know your legacy will live on for generations to come
Become a bereavement support volunteer – Pilgrims Stepping Stones Bereavement Support groups offer informal assistance to bereaved adults across east Kent.
Alan's story – Gemma tells us about her dad, Alan, and the memories of his last weeks that she'll keep forever.
GrowUp – Vertical farming specialists are donating fresh salad vegetables from their range of produce to Pilgrims Hospices kitchens.
Cate Gibson – Cate's first year as a Palliative Specialist Nurse
Sue and Tony Thompson  – Volunteering is good for your wellbeing
Fundraising update and dates for your diary
Pilgrims Doctors  – Help people to live well in every moment
Lottery – Strong connections with our local community
Corporate Partnership – How businesses can make a big impact on local hospice care
Trees of Love – Dedicate a beautiful dove to someone special, and join us at our remembrance services
Rev'd Angie – Becomes spiritual care chaplain at Pilgrims Hospices
Pilgrims Hospices Christmas cards – order online or by using the magazine order form
Become part of Always Caring – How by making a month donation you can make a difference monthly donation
Click here to download Pilgrims Matters – Autumn Winter 2023.
Our fundraising activities and your generosity mean that we are able to continue to offer our end-of-life services, to our local communities when and where they need it. With your help and support, we intend to continually develop, and improve our services so that we are still here, still caring, both now and in the future.
Please keep safe and well.
Best wishes,
The Pilgrims Hospices team
---
Each year, Pilgrims Hospices give care and comfort to thousands of people in east Kent coming to terms with an illness that sadly cannot be cured. The charity supports patients to live life as well as possible until the very end, free from pain and distress. Care is provided from three hospice sites in Ashford, Canterbury and Thanet, as well as in patients

' 

own homes. To offer these services to patients and their families, the charity must raise £11 million each year from the generous local community.