28th August 2020
Chris Barnett takes on 25-castle cycle for friend Bob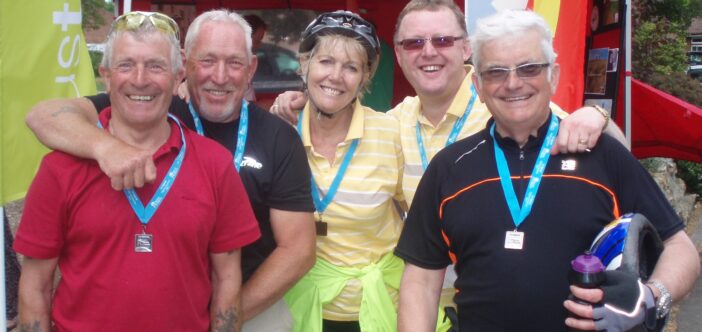 "I witnessed first-hand the quality of care given by Pilgrims staff and volunteers."
Chris Barnett, a retired scuba diving instructor from Temple Ewell, has enjoyed taking part in the Pilgrims Hospices Cycle Challenge alongside friends for many years, but when his dear riding buddy, Bob Potts, received end-of-life care from the charity in 2016, cycling for Pilgrims took on a greater significance.
Chris told us, "Bob was a builder – literally Bob the Builder(!) and was dependable and generous with his time. When we attended events like the hospice rides, he would pick us up and drive us to the start. He was affable, had a great sense of humour and took as much as he gave in the constant stream of banter. His mantra, when pushing against a headwind or up a challenging hill, was "Come on Chris. No pain, no gain." Bob loved the countryside, and was knowledgeable of the changing seasons and wildlife, so our conversations often revolved around what we were witnessing as we explored the country lanes.
Bob's mantra, when pushing against a headwind or up a challenging hill, was "Come on Chris. No pain, no gain."
"Pilgrims Hospices is an invaluable community resource. While my immediate family haven't needed their services, through Bob and visiting two other friends while they were receiving end-of-life care with Pilgrims, I've witnessed first-hand the high quality of care given by the staff and volunteers.
"It is essential that hospice care is available for our community and that is why I've decided to take on the Tour de Castles in Bob's memory and fundraise to support the place that offered him such comfort in his final days.
Pictured below: Chris Barnett (right) with friends, including Bob Potts (second left), at the Pilgrims Hospices Cycle Challenge.
"I'm a member of a local Rotary Club and we've been supporting Pilgrims for many years in a variety of ways. Our planned charity golf day was unfortunately cancelled, a victim of COVID-19, much like the Pilgrims Cycle Challenge. Pilgrims rely on around 80% of their funding coming through voluntary donations and fundraising, so with the pandemic causing so much to be cancelled, they've been significantly affected. The Tour de Castles is a great alternative to the usual bike ride and the concept really appealed to me.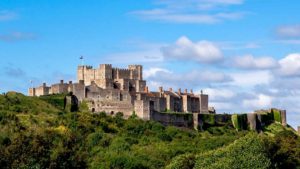 "As anyone who knows the area, living in Temple Ewell, near Dover, means my cycle will be, quite literally, an uphill challenge. I can't leave my house without hitting an incline, but I'm looking forward to the challenge.
"I'd encourage anyone to give it a go. Don't be daunted by the miles and take it in bite-sized chunks. Whether you choose to ride 120 miles or 330 miles throughout September, if you plan your rides each week and monitor progress, you're sure to reach the goal.
"What I love about cycling is getting out into the fresh air and exercising in the lovely countryside with like-minded friends. And I'm sure my thoughts will turn to Bob, my old riding mate, once or twice when the road steepens, and I'll hear him saying, "Come on Chris. No pain, no gain."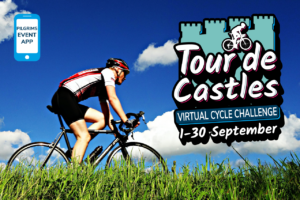 The Tour de Castles is a virtual cycling challenge which challenges people to ride the equivalent distance between either 10 or 25 of the South east's historic castles between 1st – 30th September.
You can find out more about the Tour de Castles and sign up today at www.pilgrimshospices.org/tourdecastles
You can also check out and support Chris's fundraising efforts at: https://www.justgiving.com/fundraising/Chris-Barnett4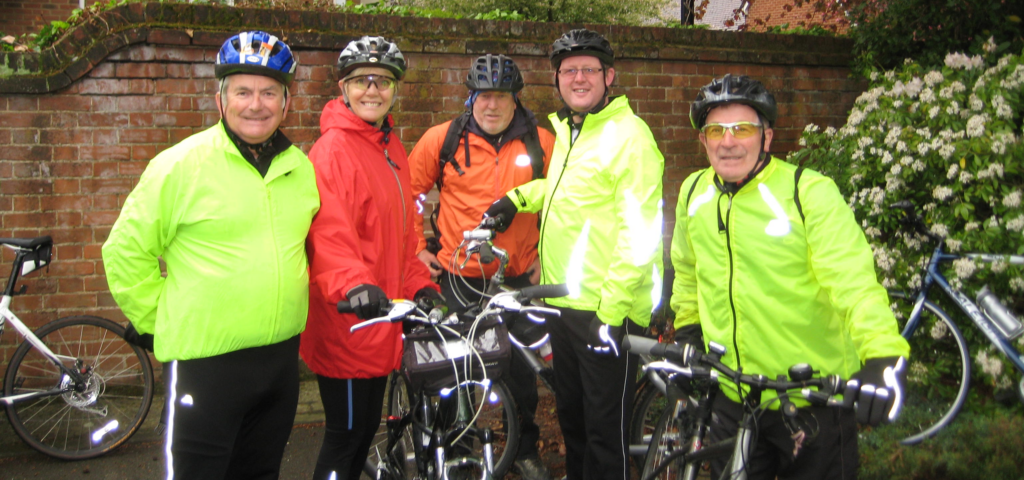 ---
This year alone, Pilgrims Hospices has to raise over £11 million through voluntary donations and fundraising in order to run our full range of services. Sponsorship raised through events like these helps us to continue caring for local people at the end of their lives.