9th August 2022
Pilgrims shop goes the whole nine yards for a sale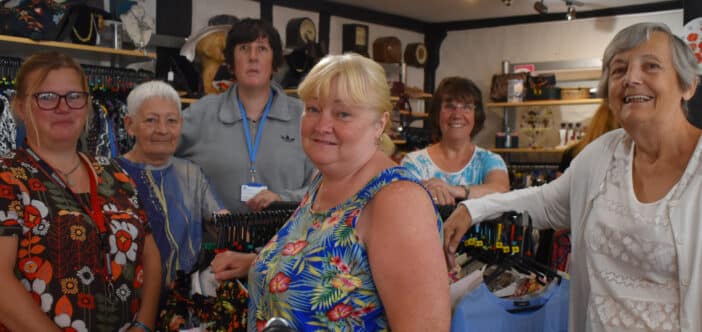 Pilgrims Hospices shop in New Romney will be holding a Yard Sale on Saturday 20 August between 10am and 3pm.
The busy High Street shop will be open as usual, selling a range of clothing, bric-a-brac, books, toys, jewellery and more. At the rear of the shop, the courtyard will be open for customers to browse and purchase items that are not always readily available in store.
---
The Yard Sale will include everything from power tools, hand tools, both preloved and vintage, to screws and nails, tool boxes, and ratchets, gardening equipment, comprising of lawn mowers, strimmers, plant pots, along with fishing gear and everything in between. There will also be plenty of crafting materials, puzzles, a tombola and a secret gift bag tub. Everything at affordable prices, and generating much-needed funds for local hospice care. 
Julia Nailor, Pilgrims Hospices Shop Manager said: "We ran a very successful 'Yard Sale' last year, and customers have asked us to run the event again. The sale was one of our most successful days ever, with sales of more than £2,500 for the charity, we just didn't stop all day! We hope our shoppers and supporters will help us do as well again this year."
The charity shop is run by a band of volunteers; Julia calls them her Pilgrims family.
She added: "I appreciate each and every one of them, all with their different skill sets and qualities, this is a brilliant little gem of a shop and we are kept busy by our loyal local shoppers and often get a visit from holidaymakers and some even return to donate products to our shop."
"One of  the most unusual donations was a bright yellow cement mixer; it was snapped up quickly for a princely sum of £80 by a very happy purchaser."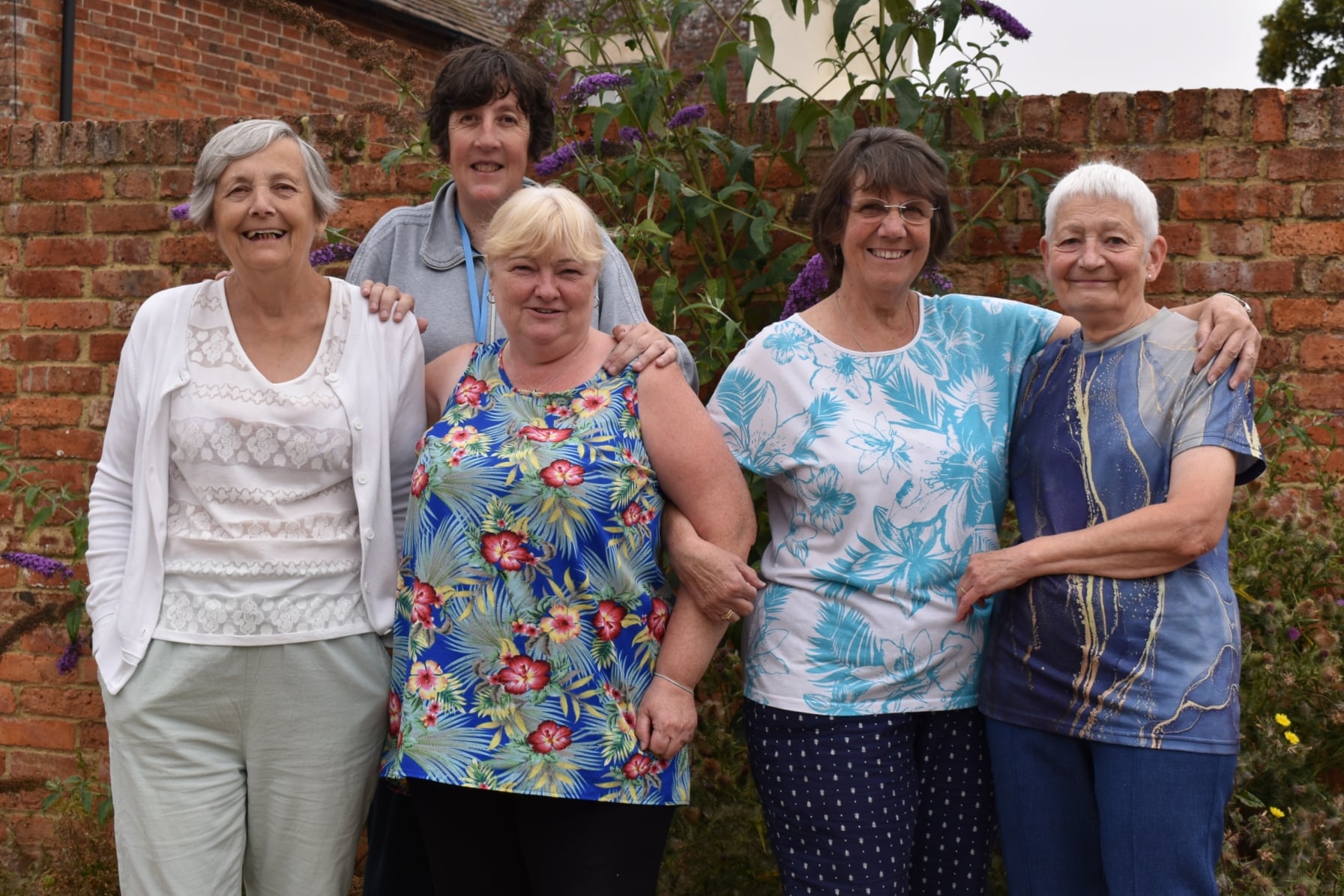 Julia's band of volunteers are busy bringing the Yard Sale to life; they've been collecting and preparing products for the event over the past few months, so there will be plenty to discover.
Volunteer Jacqui Mears has been a team member for 12 years, originally sharing her time at Lydd and now at the New Romney shop on the High Street.
She told us: "I only called in for a book."
She now volunteers her time to help three days each week to support the charity.
Maureen Hicks who has also volunteered for 12 years said:
"After retirement, I soon became bored. I knew someone who volunteered at the Pilgrims shop and I decided to offer my time too. My thoughts are that you never know when you might need Pilgrims' support, so I'm very happy to be a Tuesday girl and part of Julia's team of volunteers."
Volunteer Mary Hyde is the shop's crafting expert, with an eye for craft materials and a champion knitter. Mary spends her spare time, when not volunteering at the shop, creating novelty knits as gifts and ensuring the shop dollies are fully dressed and ready for sale.
She told us: "I'm looking forward to the Yard Sale, I've been picking out patterns, needles, fabrics and card-making materials from people's kind donations, ready for our big event. There will be many items to choose from, and we even have a sewing machine and a dye cutting machine for sale too. I will be happy to share my knowledge and give advice to new crafters if I can on the day."
This is a very special role, and we all enjoy our little Pilgrims community, thanking those kind people who make donations and those who purchase; everyone is helping to make a difference to those in the community who need Pilgrims' care.

Julia Nailor, New Romney Shop Manager
While the ladies were busy processing donations and sorting into relevant categories for pressing, sizing and ready for sale, they said that their oldest volunteer colleague was Vera who is 90+ years old, and helps on a Wednesday morning. Vera joined the Pilgrims volunteer team when the shop opened in 1994, and still enjoys meeting people and supporting the charity even if it is for less hours now. They all agreed as older ladies, it's great to dedicate some time as a volunteer, they all made great friendships, and it helps to keep them all well and active.
Although, having some strong gentlemen volunteers would really help with some of the lifting and carrying.
Julia added: "We do our best to have a diverse selection of clothing, bric-a-brac, jewellery, and toys and lots more. Especially during the school holidays, we have visits from lots of grandparents with their grandchildren selecting children's books, games and puzzles to keep them amused."
Julia was a volunteer prior to being offered the role of shop manager, more than six years ago. She said: "I came in shopping with my daughter one day, and someone said 'we could do with your help'. Before I knew it, I was shown around the shop and came back as a regular volunteer shortly after that!
"As time went on, I was offered the opportunity to take up a paid role as a member of staff. I absolutely love my job but couldn't do it without the support of my amazing volunteers.  
"I don't have a retail background, in fact I've done a number of different jobs over the years including office work and working with adults with learning disabilities before having a family, and then managing a pub with my brother. However, you do need bags of energy, an eye for detail, and a keen sense of what customers are looking for when shopping with us.
"This is a very special role, and we all enjoy our little Pilgrims community, thanking those kind people who make donations and those who purchase; everyone is helping to make a difference to those in the community who need Pilgrims' care."
The Yard Sale takes place on Saturday 20 August, 10:00-15:00 at our New Romney shop: 39 High Street, New Romney TN28 8BW
You can also join the New Romney shop's Facebook group to keep up to date with the latest news.
Would you like to volunteer in one of Pilgrims shops? Find out more at: 
pilgrimshospices.org/shop-volunteers
---
Pilgrims Hospices cares for thousands of local people each year, free of charge, during the most challenging time in their lives. They offer care and support in people's own homes, in the community and in their inpatient units as well as running a 24-hour advice line.