17th June 2020
Father's Day – Nick Shirley's story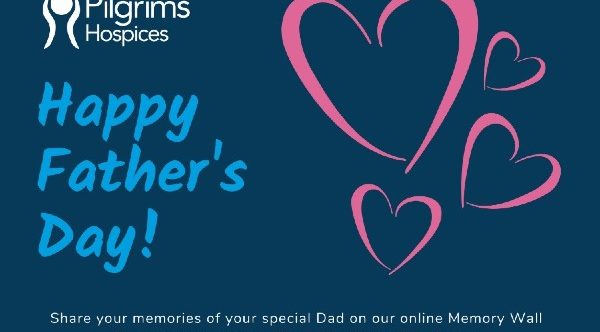 Nick's Dad Laurence was cared for by Pilgrims Hospices. He tells us about his Dad and why he is making a dedication in his memory this Father's Day
My Dad, Laurence, was diagnosed with mesothelioma following the development of asbestosis. He had worked in the building industry when he was younger with what we suspect was a significant level of exposure to asbestos. After a referral from the hospital and the local medical practice, Dad was cared for both in the Canterbury hospice and then at home where he died in 2003.
We will never forget the kindness he received.

Nick
For many years my Dad ran the local post office and pharmacy as well as acting as a county councillor representing the local area. As such he was well known in the village and on the day of his funeral the high street was lined and the church was filled with those that knew him saying their last goodbyes.
Dad was the kind of man who throughout his life worked hard and endeavoured to always stand on his own two feet until this disease struck him down. So when he entered the hospice and was looked after with such sincere care and attention by all of the nurses and doctors, he asked me to donate what I could to help cover the cost of his time there. Hence many years down the line I have not forgotten that conversation and am still today giving what I can. So on behalf of all the Shirley family I would like to take this opportunity to say a very big and heartfelt thank you to all of the team at Pilgrims for making my Dad's time there as warm, welcoming and comfortable as you did. We will never forget the kindness he received. Thank you again.
Share the love and remember this Father's Day by leaving a dedication to your Father on Pilgrims virtual Memory Wall.  Share your photos, memories and help Pilgrims Hospices to be here for the next family who needs us.
---
Pilgrims Hospices cares for more than 2,500 local people each year, free of charge, during the most challenging time in their lives. They offer care and support in people's own homes, in the community and in their inpatient units as well as running a 24-hour advice line.