7th December 2018
Snowdogs pawsome £142,000 for Pilgrims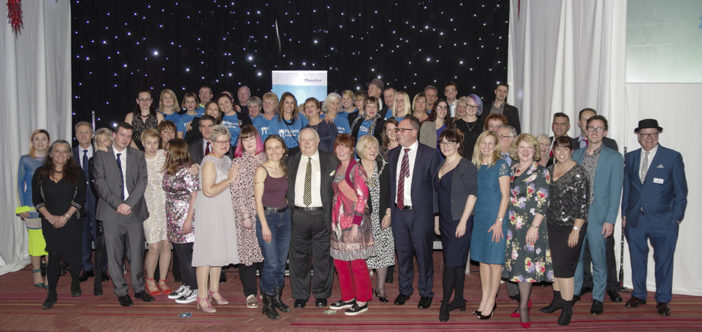 After a hugely successful 10-week public trail around the borough, Ashford's amazing Snowdog and Snowpup sculptures raised a staggering £142,000 on Monday 3 December at the Gala Auction evening.
---
In a final farewell (following the success of the Farewell Weekend held at the Julie Rose Stadium on December 1 and 2), a glamorous gala auction was held at Ashford International Hotel, with celebrity TV auctioneer and hosts Michael Hogben and Alison Chapman at the helm as local businesses and residents clamoured for their favourite dog.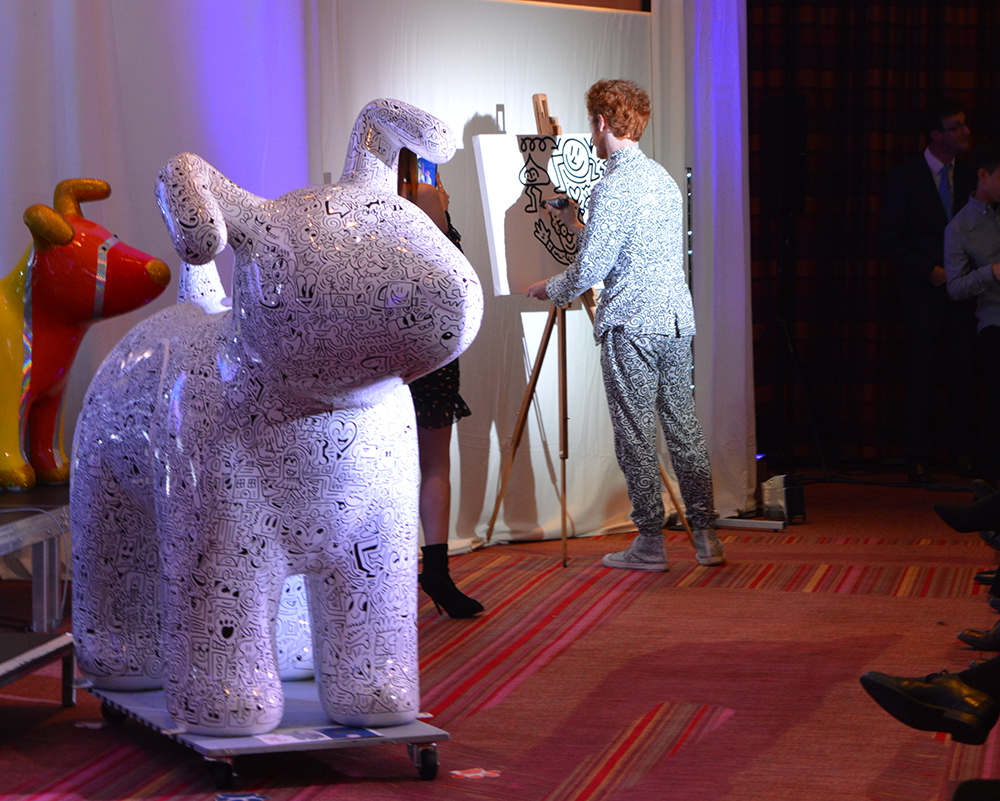 A flurry of bids for the popular pooches pushed the grand total raised to over £142,000, which will provide vital funding for Pilgrims Hospices, contributing to the wonderful work they do in the Kent community.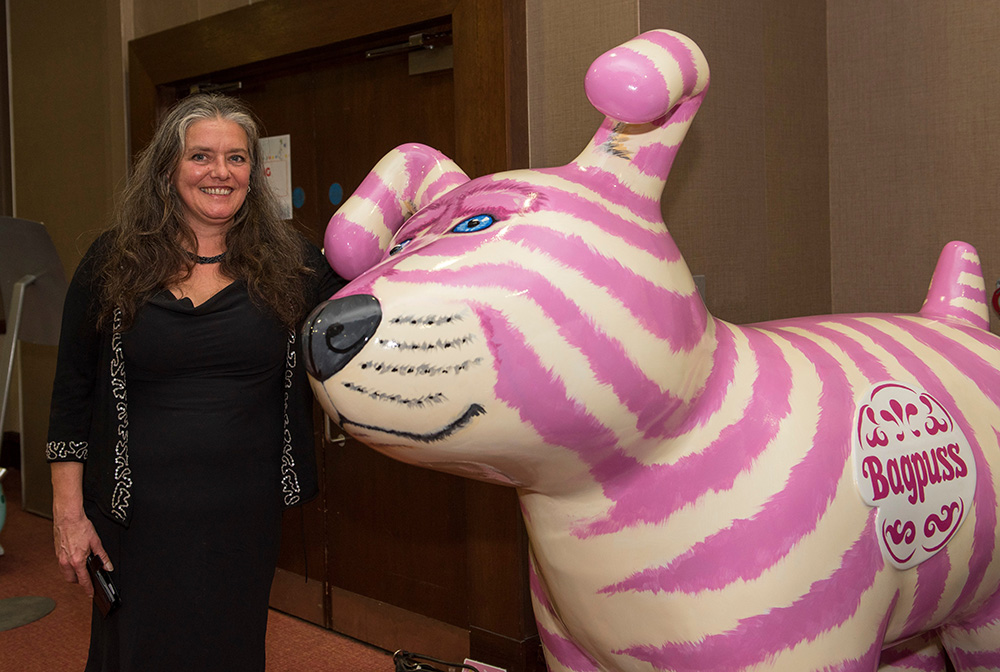 Mr. Doodle's Doodle Dog sold for the highest bid of the night at £15,000 – with the man himself live doodling a picture that became part of the bidder's prize. Bagdogg, another popular pooch, sold for £9,000; Snowbrador and 2 Tone Ska Dog both raised £5,200 each; Stripes fetched a fabulous £7,000; Harry Kanine sold for a bid of £6,200 and Noble Ash reached £5,500, just to name a few.
Snowdogs Discover Ashford was brought to the town over 10 weeks between September and November in a joint initiative by Wild in Art, Ashford Borough Council and Pilgrims Hospices, and the residents of Ashford and beyond truly embraced the magical event.
Based on the popular children's story The Snowman and the Snowdog by Raymond Briggs, the Snowdog trail explored the themes of life, loss, fun, friendship, companionship, strength, and kindness – a story told at Pilgrims Hospices each day.
This has been an amazing journey for us, we've had the opportunity to work with so many wonderful people.

Cate Russell – Pilgrims Hospices Chief Executive
The Snowdog sculptures were designed by local artists and sponsored by local businesses, together with 19 Snowpups that have been designed and decorated by 19 local schools. These beautifully crafted giant sculptures have left a lasting impression on thousands of visitors who have 'pawsed' to admire them.
Cate Russell, Pilgrims Hospices Chief Executive, said: "This has been an amazing journey for us, we've had the opportunity to work with so many wonderful people.
"We are a community charity working hard to support local families; art in any form lifts the spirit and is so life-affirming; the fun and connection of the project really captures what life and love is all about.
"We have made many new friends and have had the opportunity to share the benefits of the work we do, so we know the legacy from this will live on.
"Thank you to everyone who supported us."
Of the trail's huge success, Cllr Mike Bennett, Portfolio holder for Culture at Ashford Borough Council, said: "Snowdogs Discover Ashford has been incredibly well received by the people of Ashford and beyond. The success of the trail has far outweighed anything we could have possibly imagined when the idea was initially brought to us. To see the community come together, bonding through art and interpreting the messages conveyed by the trail each week, was a truly wonderful experience and we're thrilled that they have now raised so much money for such a worthy local cause."
---
Each year Pilgrims supports hundreds of local people coping with a life-limiting illness and their families. The charity offers a range of services: from end of life care given on its wards to its Wellbeing and Social Programme supporting people after they are diagnosed, to live well and stay independent.