27th May 2020
Sandling Park gardens are virtually blooming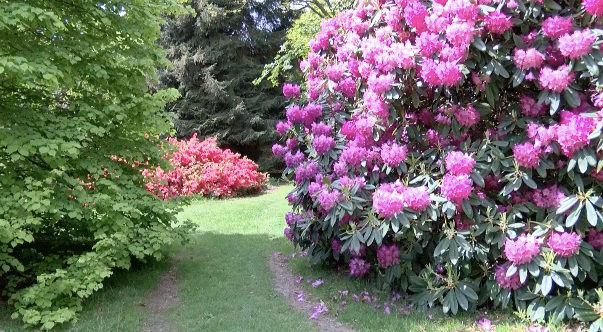 For the last nine years, Sandling Park has opened their spectacular gardens in support of Pilgrims Hospices, raising over £53,000.  This year they have been unable to open their gardens to support us and so with the help of BBC cameraman, Kerry King, they have filmed their first ever virtual open garden.
We invite you to join our most recent #StayHomeHospiceHero inspiration, Sandling Park Virtual Open Gardens. Since May 2012 this wonderful privately-owned garden has been open to the public attracting as many as 1400 visitors on one day in May each year in aid of Pilgrims Hospices.
However this is not possible, but now, the green fingered amongst us, can tour the stunning landscape from the comfort of your own garden (or sofa) and enjoy these spectacular gardens.  Click here to take part in this amazing virtual open garden experience.
Sandling Park is a Grade II listed private garden, set mainly in woodland, which once formed part of the medieval forest of Westenhanger near Hythe in Kent. It is a delightful 25-acre woodland garden with rhododendrons, camellias, magnolias (more than 200 varieties), primulas and wild flowers. The azaleas collection is considered to be one of the finest in the country. It also features 20 national champion trees, all young and rare, but perhaps the most important aspect of the collection is the population of more than 200 wild-sourced trees which still retain their collectors' numbers.
We thank the family for allowing this filming to take place, Prunella Scarlett for her kind words for Pilgrims and extensive knowledge of the gardens and BBC Southeast cameraman, Kerry P King for his incredible film.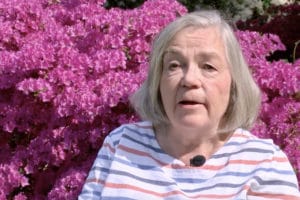 As Prunella says 'please do give' if you would like to give a donation for virtually visiting the gardens this year you can do so here: Sandling Park Just Giving page.
The money you raise will be directly helping Pilgrims nurses, doctors and support staff who are #StillHereStillCaring for some of the most vulnerable people in east Kent during the Covid-19 outbreak.
The magnificent gardens can be seen on Pilgrims YouTube channel please do visit their stunning gardens in full bloom on our Pilgrims page, it's a beautiful film and I thoroughly enjoyed seeing the beauty of the gardens and listening to Prunella Scarlett, Sandling Park family member talking so passionately about supporting us.
---
This year alone, Pilgrims Hospices has to raise £11 million through voluntary donations in order to run our full range of services. Sponsorship raised through events like these helps us to continue caring for local people at the end of their lives.